I can still remember the winter of 2008: It was dark times for PC gaming, and talk in the industry made it seemed as though the end was nigh. Today, I'd laugh with the lust of a Viking as I smashed insignificant hardware under my axe.
PC gaming, if you didn't know, is the place for gaming that matters. From indie gaming to free-to-play models and, of course, the centerpiece of PC gaming: the celebrated hardware.
To put out 2014 with a bang, I've rounded up the best gaming hardware PCWorld has seen this year.
Street Price: $367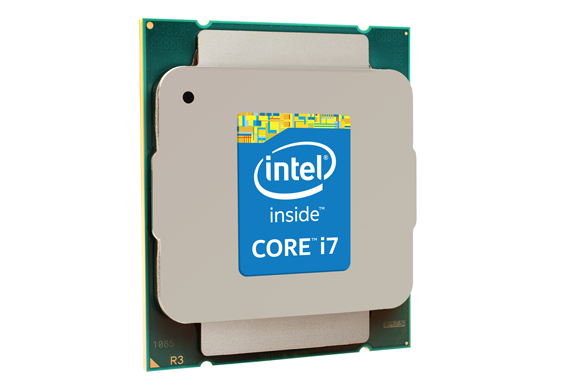 Most people really don't need Intel's outstanding $1,000 eight-core Core i7 5960X to play games. In fact, most people don't even need the company's awesome six-core Core i7 5820K CPU, but this chip is—believe it or not—a smoking deal as far as Intel CPUs go.
Here me out, because for $366 or just $50 more than the four-core Core i7 4970K you're getting 50 percent more CPU cores! I saw shopping deals with the Core i7 5820K marked down to the $290. Sure, it'll cost you a bit more for the newfangled DDR4 and X99 chipset-based motherboard, but it's also a platform that has longer legs, as it will get Broadwell-E and probably even Skylake-E sometime in 2016.
What's awesome about the Haswell-E Lite is using it for chores other than gaming. You know, like converting video I legally own for use on my phone. The extra four threads (two physical and two Hyper-Threaded) let me do it faster, or do more things at once, or do multiple things simultaneously. With overclocking, this part will basically do everything the vaunted Core i7 4970K Devil's Canyon will do and run away from the little quad-core CPU in multi-threaded tasks. And for the price, it's like the movie theater: A quarter gets you twice as much Diet Coke, so who can pass that up?
Best CPU we can actually afford: Core i5 4690K
Street Price: $219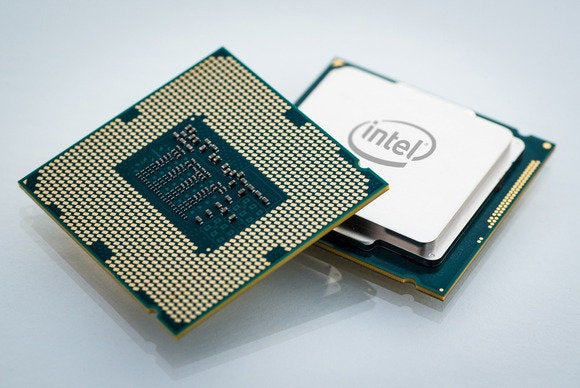 I like to put people in categories. For those who say they only care about gaming, but still want the best performance out there for the money, it's hard to look past Intel's Core i5 4690K, aka Devil's Canyon Lite. This chip uses four of Intel's super-efficient Haswell cores and is unlocked, too. It's pretty much the same as its big brother that we used in this build, but $100 cheaper. The absence of Hyper-Threading functionality won't hurt most gamers.
Price as reviewed: $550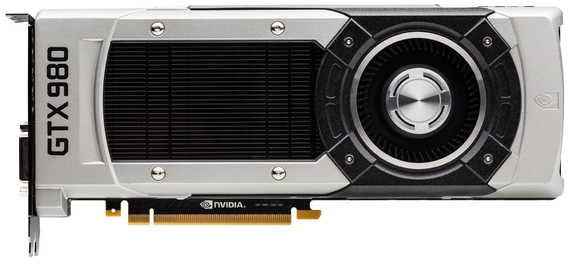 It's the fastest single-GPU card available today. It runs incredibly cool and sips power to boot. How low? You can run the GeForce GTX 980 on as little as a 500-watt power supply. Throw in Nvidia's full suite of outstanding GeForce Experience utilities and you get a Charlie Sheen "winning" kind of card, but without the career-wrecking benders. The card is also the first to feature HDMI 2.0 that we've seen and will comfortably handle all gaming at 1080p and even work well for most gaming at 2560×1600 too.
The only true weakness of the GeForce GTX 980 is its price. Without a next-gen product to go against the GeForce GTX 980, AMD has had to play a price war above and below, which has made the card hard to justify, except for those who want the fastest single-GPU card available—and those who prefer Nvidia to AMD on religious grounds.
If nothing else, you can lust after the GeForce GTX 980 for the state of the art it represents right now.
Price as reviewed: $370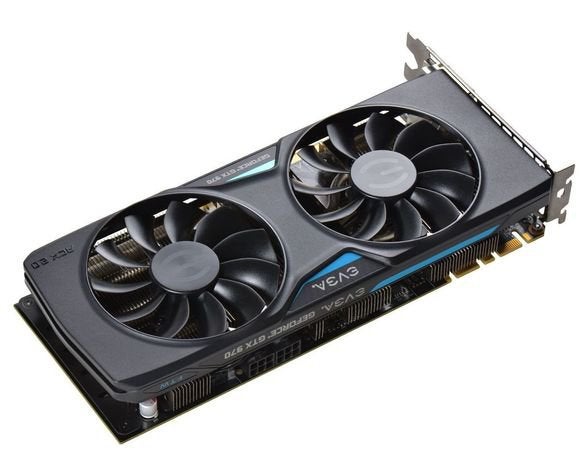 Remember how I said the GeForce GTX 980 has a problem with price? Well, it's not just AMD that's the problem—it's also the awesome price-to-performance ratio that its little sibling, the GeForce GTX 970, offers. For the first few months the card was available, it was nigh impossible to find because of demand. Most gamers just skipped the GeForce GTX 980 for the GeForce GTX 970 because it has most of the performance of its big sister.
If you're shopping for a card, you'll wonder if it's worth paying for the fancy aftermarket cooler of the ACX 2.0. Don't expect to find standard Nvidia coolers on the 970, because there is no standard reference design.
Street price $260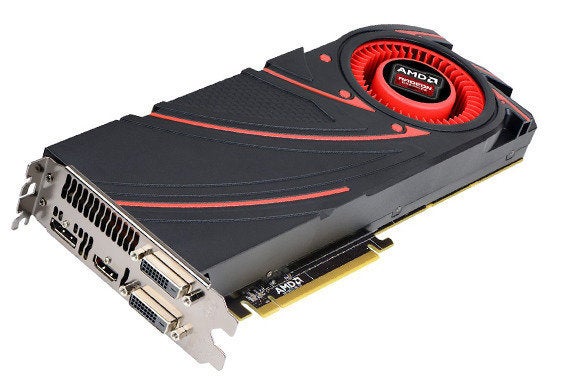 Yes, the R9 290 came out in 2013. So does it even merit being on this list? I think so. That's because AMD's slash-and-burn pricing this year makes the R9 290 a pretty compelling card today.
When introduced last year, it was $400. With price adjustments, variations of the card with aftermarket coolers can be had for as low as $260. We recommend you opt for an aftermarket cooler instead of the stock cooler you see here. The R9 290 is neither the coolest nor quietest card in the house, so it really benefits from the aftermarket coolers.
Price as reviewed: $80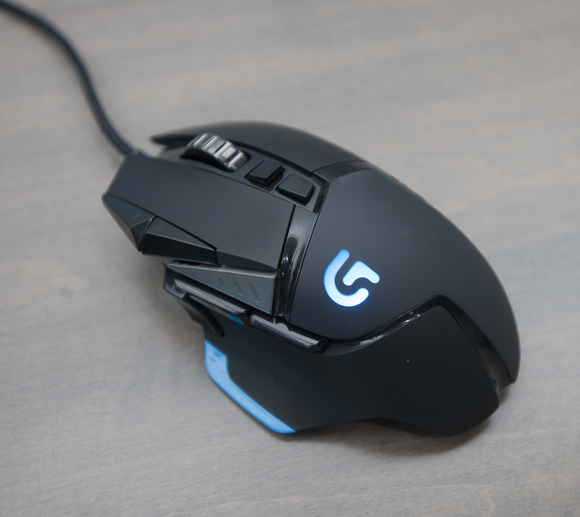 It has 11 buttons, and you can scale the Logitech G502 Proteus Core's sensors from 200 CPI to 12,000 CPI. Considering the customization and what Hayden Dingman called "one of the most comfortable designs I've ever held," you have the standout mouse for the year. It doesn't hurt that at $80, the G502 Proteus Core is actually fairly affordable for a gaming mouse.
Yeah, some of you will say gaming mice are just scams because it's about the playuh, not the mouse. But if that were true, you'd be rolling a mechanical mouse, right playuh?
Best keyboard: WASD V2
Price as reviewed: $145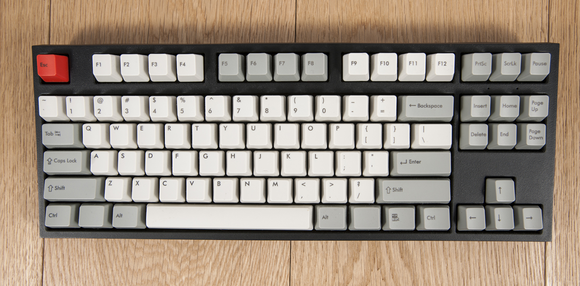 The year isn't over for our mechanical keyboard reviews, but if you're hot to trot on a keyboard that'll have your fingers in heaven, the easy pick is the WASD V2. Available as a compact or 104-key configuration, we called this the "ultimate mechanical gaming keyboard" in our review. Sure, it doesn't have backlighting or other frills, but it has features such as the support for QWERTY or Dvorak (no, not the cranky columnist—the keyboard layout.) If you want a truly custom experience, you can even specify which mechanical switches to use, or order a Zelda-themed version too.
Price as reviewed: $2857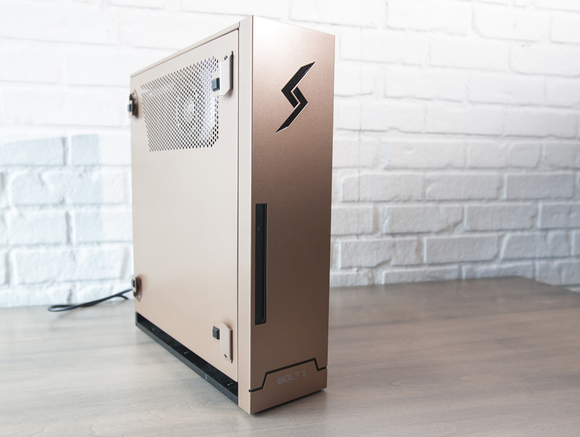 One of the biggest developments in the gaming PCs of the last few years was the micro-tower. Unlike the bulky, bread-box-shaped (and we've actually seen bread boxes, so believe us) small-form-factor machines, microtowers resemble game consoles more than anything. On the inside though, they pack tremendous firepower. Perhaps the best microtower we saw this year was Digital Storm's Bolt II. Although larger than previous microtower rigs we've reviewed, you can also thank the slightly bigger chassis for better cooling and acoustics, too. Let's not even mention that the Bolt II is a custom designed chassis and built right here. Yup, 'murica.
Price as reviewed: $8365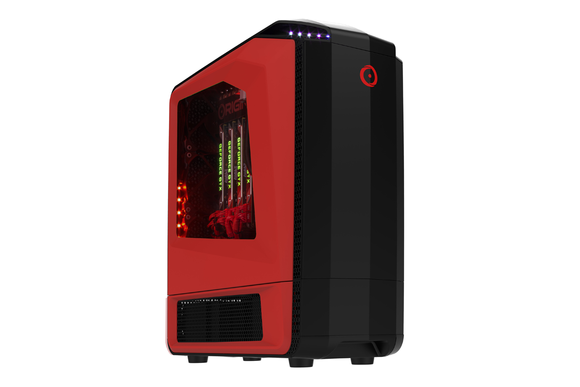 Many boutique PC vendors tend to take the best big chassis available from a case vendor such as Corsair, Silverstone or Cooler Master, paint it and call it a day. Not so with Origin PC's new Genesis. Its new custom Genesis is truly unique. When ordered, the customer can pick whether to mount the motherboard to face either right or left side of the case. Even crazier, you can pick whether you want the video cards to vent out the rear or the top. The last trick of the case is the bottom slice, which can be configured with either a hard drive or with radiators for cooling. If you don't want that bottom slice, Origin can remove it, which turns it into a smaller PC called the Millennium.
Price as reviewed: $2440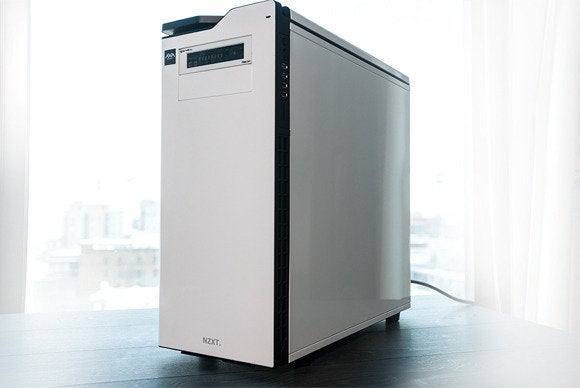 Like the name says. What's amazing, though, is AVA Direct pulls off its acoustic trick without resorting to liquid cooling. No, it's air cooling on the CPU and the video card, yet you can game at 2560×1600 without listening to the constant whine of fans. Even better, for a gaming rig, it's actually somewhat affordable. This PC does have one weakness (which you'll have to read about in the review), but it won't affect many gamers.
Price as reviewed: $7295
If you have to ask how much, you know it's not for you. With that out of the way, Steiger Dynamics LEET Home Theater PC is perhaps one of the most gorgeous HTPC's we've ever seen. Ahh, but now you're wondering why this is in a writeup about gaming PCs. You see, the LEET Home Theater PC is no mere HTPC—it also has the gaming chops to play AAA games without compromise.
Price as reviewed: $550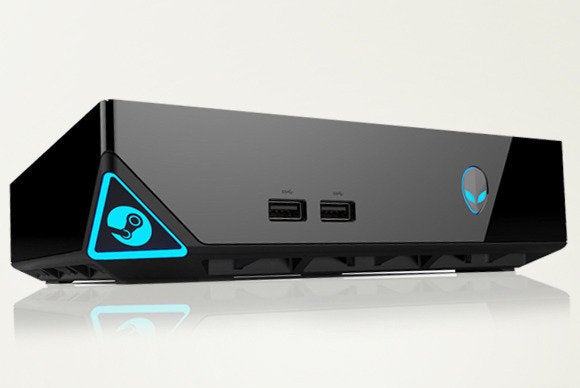 Every made-up, end-of-the-year, SEO-optimized, click-bait link list has a wildcard. For me, it's Alienware's Alpha, perhaps one of the strangest gaming-PC-cum-console creatures out there today.
The Alpha is first a tremendous deal for someone looking to dip a toe into glorious PC gaming. It's got enough grunt to play games at 1080p medium or high (which is still better than most console games in visual quality) and it pulls double-duty as a nifty little HTPC. Add a Logitech K400 or K800 keyboard, and you just promoted your HDTV from so-called 'smart' to an Ivy League valedictorian. Let's also remember that Alienware is the company that jump-started the whole microtower phenomenon a few years ago with its Alienware X51, and now multiple vendors are playing there.