Twitter announced that it is putting its MoPub acquisition to use by enabling Twitter marketers to promote and distribute mobile apps. There is a potential opportunity there, though, for attackers to exploit the system if users become conditioned to download apps from their Twitter feed without thinking.
At face value, the move seems a good one for companies that market through the social media platform. According to a blog post from Twitter, the MoPub Marketplace reaches over a billion unique devices and serves over 130 billion ads within Android and iOS apps every month. Now, MoPub Marketplace advertisers will be able to simultaneously market to 241 million active Twitter users.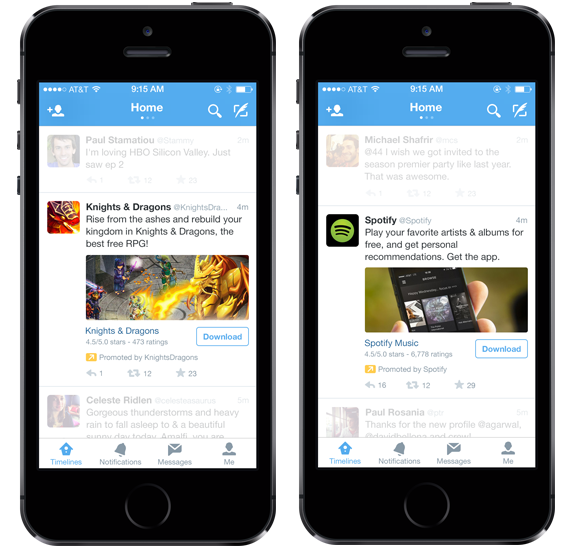 James Lyne, Global Head of Security Research at Sophos agrees that this makes sense from a marketing perspective, but has concerns about the potential to abuse the system. "It isn't clear from the details available so far how app validation will be done and whether there is an opportunity for malicious providers to create ads and pay for distribution of their applications—there may be checks and balances there but how robust they are, we will have to see."
According to Tim Erlin, director of IT security and risk strategy at Tripwire, making apps available in the Twitter stream isn't a unique security concern in and of itself. Twitter users are already conditioned to click on links—often shortened URLs with no indication of what they lead to—based on nothing more than a sentence fragment.
"These kinds of attacks are most successful when a pseudo-trusted Twitter account with many thousands of followers is compromised because users are already habituated to click," he says. "At that point, whether the link is to install an app or to a malicious website, the risk for compromise is the same."
I want to stress, however, that this isn't a Wild West, sky-is-falling scenario. Craig Young, security researcher for Tripwire points out that the Twitter system just offers a way for marketers to link to the apps they have hosted at Google Play or the iTunes App Store. Both of those marketplaces are curated to some extent, but malicious apps have been discovered on both platforms.
Still, Young cautions, "If not implemented properly, this type of system could certainly be abused for a drive-by download style attack."
The bigger security concern, though, is the conditioning of user behavior. Even if Twitter has adequate security controls in place to validate the marketers and apps being officially distributed through the social network, the fact that legitimate tweets will include links to download apps will condition users to click and install them based on nothing more than a 140-character pitch.
"It may further increase user tendency to click first and think later—accepting any permissions or warnings an app may display," Lyne says. "I hope Twitter invests appropriately in checks here…but more critically users need to continue to be vigilant and not trust app adverts blindly."