Why do you need another email account? Dmitry Grishin has 150 gigabytes of reasons for you, and an app to go with it.
In Russia, Mail.ru is the equivalent to a Yahoo or Google. By its count, it boasts over 100 million users, with 17 million more visiting its Mail.ru MyWorld site every month. Now, the company plans to launch a smaller, American version of the service called My.com on Thursday.
Essentially, My.com consists of four parts: Three services, called MyMail, MyChat, and MyGames, quietly launched last fall.The first two are also apps, which were added to the Android and iOS app stores at that time. MyGames is a portal to games that can be downloaded to Windows PC, Android and iOS devices.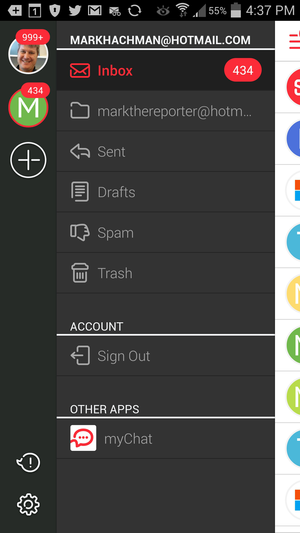 The fourth, the My.com email service, launches Thursday. It offers users 150 GB of free email storage, far more than the 15 GB of shared storage that Google gives users via its cloud services, including Gmail. And it will be tied into the MyMail app, which you can already use to manage your other email services.
But there's an interesting catch: To access the new My.com email account, you can't use your PC. Or a password.
Dmitry Grishin, the co-founder of Mail.ru, explained that the service was designed for mobile users, from the ground up.
"Historically, email was designed many many years ago, to use on the desktop," Grishin said in an interview. "You have emails, you have passwords, and usually in minds of millions of people, if you go to your PC, you write a letter, send some documents to other people. But how you use email is completely changed on mobile. We see that on mobile, we have access to your email always. You can receive notifications of new emails, have communication much quicker. And what we found is the the traditional way of email is not working very well for mobile."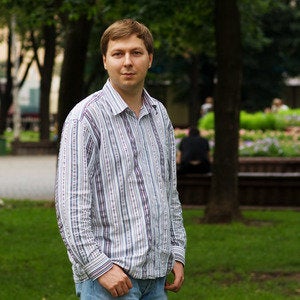 Instead, a new generation of email users is growing up thinking they don't need to sit down at a PC to check their email, Grishin said. And that led to several "cool ideas" that the company developed to take advantage of that. Number one: no passwords.
Passwords: bad for security?
Passwords, according to Grishin, cause all sorts of problems: They're forgotten, they need to be changed, and they can be stolen by hackers or by phishing attempts. MyMail's model is based upon WhatsApp, which doesn't use passwords either. Instead, the service sends a text message to the user's phone to authenticate it.
The password-less WhatsApp model has led some users to criticize WhatsApp for poor security practices. In 2012, for example, users discovered that WhatsApp was using a phone's IMEI code as an unofficial password. Other hacks have also been published. For his part, Grishin didn't go into detail about how My.com secures its data, saying only that "'all traffic is encrypted." Moreover, My.com does not use IMAP, POP, or SMTP internally, although it can manage accounts that use those protocols."We think if you use mobile, and in particular email on mobile, you don't need passwords," Grishin said.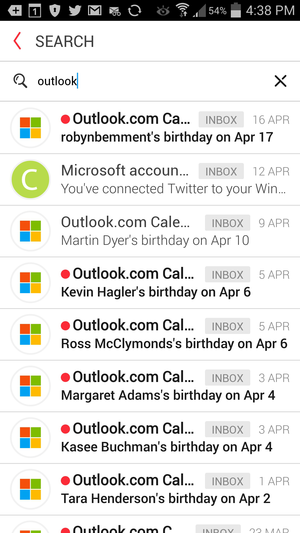 In a statement provided by a company spokesman, however, My.com explained a bit further. "Our approach is good for security," the company stated. "In addition to our no password strategy, using our proprietary protocol and https instead of IMAP, POP and SMTP protocols lets us bring stronger security for our users. Desktop email clients that use these IMAP, POP and SMTP store user passwords, and are therefore prone to virus attacks. Avoiding IMAP, POP and SMTP ensures that @my.com accounts always stay safe from such attacks."
A My.com representative also said that the My.com servers are housed in the Netherlands, not inside Russian borders.
The security issue also came to the fore after Pavel Durov, the chief executive of Russian social networking giant VKontakte, was publicly fired on Monday. In his farewell post, Durov noted that the company was now in the hands of Igor Sechin, a pro-Putin supporter, and Alisher Usmanov, the other Mail.ru co-founder and reportedly Russia's richest man. According to Grishin, however, Usmanov is simply a shareholder and has no influence on the operation of VKontakte.
MyMail: one big happy family of email
According to Distimo, in March MyMail became the top alternative email app on iOS. Distimo's current rankings show it within the top 100 free iOS apps, averaging about 60 or so. It's also available on Google Play, although not on Windows Phone at the moment.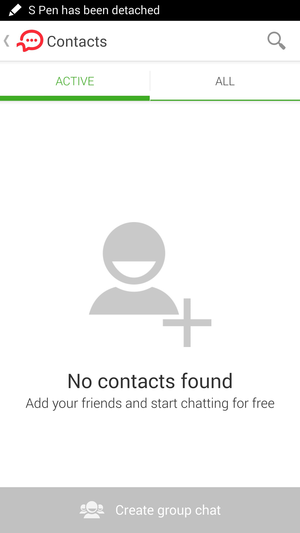 The app works as advertised, although the massive amount of email it can display is a bit daunting. I tried it out on a Samsung Galaxy Note 3. After downloading and installing the app, MyMail asked for my phone number, which I manually entered. The service then sent a four-digit authentication SMS to my phone, which it automatically read. At that point, MyMail asked me to input my username and password for email services like Hotmail, Gmail, Yahoo Mail, AOL, and others.
MyMail organizes email attractively, displaying the information on three main screens, which you can access by swiping left and right. On the far left, the main screen shows your email accounts, the inbox (with the number of unread emails) and several arbitrary folders that it creates for archiving email. The middle screen displays the email itself. Tapping it slides right to read the email. You can swipe each email to bring up a small list of icons to mark it as unread, put it in a folder, mark it for later action, or discard it. If you tap the "thumbs-down" icon, MyMail treats it as spam and blocks the sender from your inbox.
Although MyMail treats each account separately, all of your email is otherwise lumped together. Absent are the various tabs that Outlook and Gmail use to organize your email. I'd also prefer an interface where I could swipe away email, rather than the process MyMail uses. And MyChat didn't seem to play well with my Note at all, as I couldn't load any contacts.
For now, MyMail is relatively limited: Although My.com offers a wealth of services, you won't find a calendar app, for example. And while that 150 GB of email storage sounds fantastic, you can't store photos or other data on it—just email. Finally, at least on an Android device, you'll still receive notifications from Gmail and MyMail alike.
My.com doesn't offer users much right now. If in fact you're running out of email space, My.com may be the answer to your prayers. The app is attractive enough. But it seems clear that Mail.ru and My.com have more in store. At that point, the service may have a more compelling argument.