Critics have derided Microsoft's $7.5 billion acquisition of Nokia's Devices and Services business, but the deal may be closing at the perfect moment—during a slowdown in smartphone innovation.
The acquisition closed Friday after an almost eight-month long approval process. The new subsidiary, dubbed the Microsoft Mobile and the Devices division and headed by former Nokia CEO Stephen Elop, has a tremendous amount of work to do to become a serious contender either at the high end or low end of the smartphone market.
However, this may be an opportune time for Microsoft and its thousands of new employees. Innovation has slowed down in the high-end segment of the mobile phone market. New products such as the Galaxy S5 from Samsung Electronics, HTC's One M8 and the Xperia Z2 from Sony are only small upgrades compared to their predecessors.
"This market isn't moving forward quite as quickly as it has in the past. While it is taking a breather, Microsoft and Nokia can up the game and try to close the gap," said Neil Mawston, executive director at Strategy Analytics.
Microsoft has recognized this chance to make up some lost ground.
"The pace of innovation we are delivering is, I'll argue, accelerating, while some of our leading competitors appear to be slowing down. If you're behind you have to go faster than the guy in front of you to catch up and that's exactly what we are trying to do," said Greg Sullivan, director of Windows Phone at Microsoft.
The company is making progress on both hardware and software. For example, the upcoming Lumia 930 has the same screen resolution, RAM and GPU as the Galaxy S5. Previous flagship models from Nokia haven't compared as well to the competition.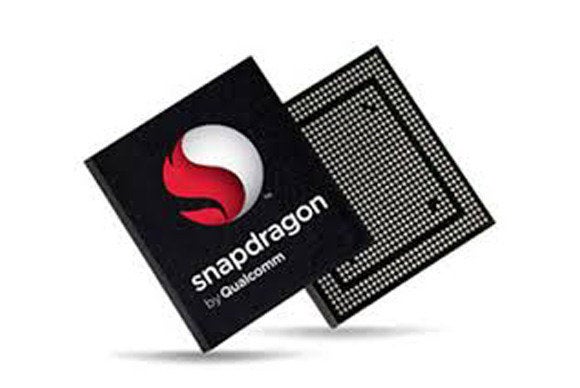 One priority: forge closer ties with chip vendors
Moving forward, Microsoft has to make sure it gets access to upcoming processors especially from Qualcomm—including the Snapdragon 805, and then the 64-bit ARM-based Snapdragon 808 and 810—quicker than it has in the past, according to Mawston.
Some of what Microsoft's competitors are trying to do to differentiate their products plays on Nokia's strengths. When HTC, Samsung and Sony launched their new top-of-the-line smartphones they all bragged about camera upgrades, which is what Nokia is best at.
"We'll continue to focus on that as a core area of differentiation for us," Sullivan said.
The recent announcement of Windows Phone 8.1 is another sign that Microsoft is on the right track. With the upgrade, the OS finally is getting a drop-down menu called the Action Center, with quick access to notifications and settings for things like Wi-Fi, Flight Mode and Bluetooth. But the headline feature is Cortana, a voice-controlled digital assistant that's powered by Microsoft's Bing search engine.
"Actually, Windows Phone, when someone gets it in their hands, looks different and moves away from that grid of icons. It's a more fluid interface and more interactive in some ways with the live tiles. That's what Microsoft needs to push hard now," said Ben Wood, director of research at CCS Insight.
Windows Phone 8.1 is available now in a Developer Preview test version, and will ship in final form over the coming months to existing Windows Phone 8 users and on new smartphones.
In addition to new features, Microsoft is also lowering the bar for developers who want to create apps for the OS, the lack of which has been a big stumbling block for Windows Phone. The app gap compared to iOS and Android has shrunk, but it's still there, according to Wood.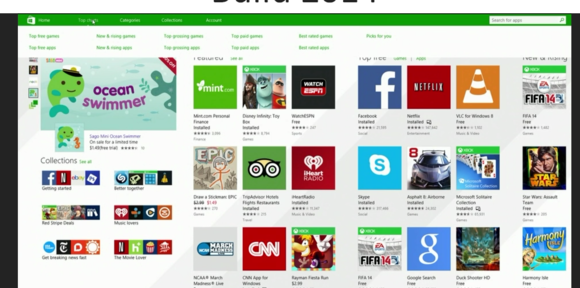 The app issue
With Windows Phone 8.1 and Windows 8.1 Update, developers build "universal" Windows apps once that run with little or no modification in PCs, tablets and smartphones. Developers can use the universal app project template in Visual Studio 2013 Update 2 RC to build these apps using the common Windows Runtime API. They can also modify existing Windows 8 and Windows Phone 8 apps and make them "universal" ones.
"The universal apps announcement is inspired," said Stuart Douglas, an independent front-end system developer in the U.K. who plans to take "full advantage" of this new capability.
The universal app concept will be expanded to include the Xbox as well. Games in particular are going to be interesting as developers start taking advantage of the options the concept affords them, according to Sullivan. He envisions titles that combine big screen game play on the Xbox with sensors, cameras and GPS on smartphones and tablets.
To make Windows Phone more attractive to game developers, Microsoft has to make better use of its Xbox consoles, according to Mawston.
Douglas, who has built about five Windows 8 business apps, is impressed with other Windows Phone 8.1 features, like the Word Flow keyboard and new Action Center. He has high expectations for the Nokia deal because he considers the quality of Nokia phones to be on par with those from Apple and Samsung.
"I hope that the acquisition will open a large number of different mobile/tablet devices to enrich the Windows 8 platform," Douglas said via email.
Attacking the low end
Microsoft also has to make Windows Phone a better fit for low-end smartphones priced under $100 without a contract, which are becoming increasingly important as much of the future growth in the mobile market is expected in this segment. The Lumia 520 has already shown there is a lot of potential. If that device hadn't been a hit, it's doubtful that Windows Phone would still be around.
Two months ago at Mobile World Congress, Microsoft announced support for Qualcomm's Snapdragon 200 and 400 processors, which open the door for cheaper devices. It also announced nine new Windows Phone partners, including Foxconn, Karbonn, Lava, Lenovo, Longcheer and ZTE, which are expected to make low-priced Microsoft phones a reality.
"When we announced these new partnerships, I think it's fair to say that the ink wasn't quite dry. That was the beginning and a little over a month later, April 2, [Windows Phone Program Management manager] Joe Belfiore held up a couple of prototype devices from a couple of those manufacturers running our software already," Sullivan said.
Microsoft's recent decision to license Windows Phone for free will also make it easier for partners to launch low-cost devices.
Exactly when the products will start shipping is up to the vendors, but they will show that Windows Phone offers better performance on low-cost hardware than Android, according to Sullivan.
"The idea that you don't have to sacrifice the user experience just because you chose an affordable device is a big advantage for our platform, and one we plan to extend," he said.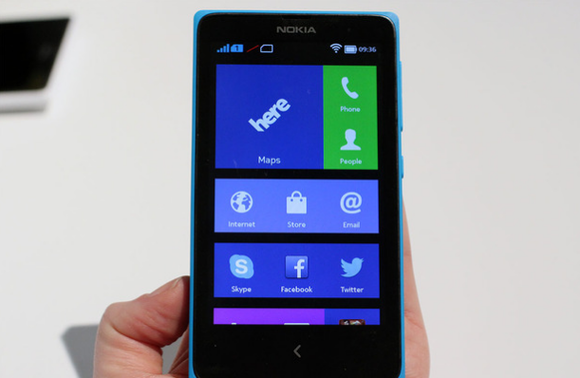 The Nokia X: sink or swim?
With the acquisition, Microsoft also gets Nokia's new X smartphones, which are based on the Android Open Source Project software and were also announced at Mobile World Congress. The X family's existence is a sign of frustration on Nokia's part and symbolizes Microsoft's inability to lower the cost of Windows Phone.
Selling Android-based smartphones probably isn't what Microsoft wants to do, but there are redeeming factors. The interface on the X, X+ and XL has been designed to look like Windows Phone, with tiles that can be resized. The thinking behind that is to make it easier for users to upgrade to a device that runs Microsoft's OS. Also, the Google services available on Android devices have been replaced by Microsoft services such as Skype, Outlook.com and OneDrive for hosted storage.
"I suspect in the short term Microsoft will put up with the X family, because it looks like it's going to be relatively popular. It will be a good way of getting the Microsoft user interface down to lower price points, and give Google a bit of a jab in the ribs," Mawston said.
As long as there is a price gap between the low end of Windows Phone and X family, backing the latter makes sense, Wood agreed.
"Otherwise Microsoft is just leaving money on the table. But if it can get Windows Phone down to the same price point or if the X phones starts to look like it's cannibalizing the low end of Windows Phone, decisions have to made quickly," he said.
For now, Sullivan doesn't want to comment on the future of X phones and feature phones. But for Windows Phone to succeed in the low end, Microsoft needs to lean on Nokia's know-how.
"Nokia has huge installed base of several hundred million units across Asia, Africa, Latin America and Eastern Europe that Microsoft can take advantage of," Mawston said.
"Nokia employees that today work on feature phones, particularly the Asha team, should be redeployed to drive down Windows Phone to lower price points," Wood said.
Even though Microsoft seems to be making a lot of good decisions, success is far from assured, according to Wood.
"There is still a big, big gap between where Android and iOS is and where Windows Phone is. But credit where credit is due, they are slowly but surely making progress," Wood said.
When Steve Ballmer announced the acquisition in the beginning of September last year, just after revealing he was stepping down as Microsoft CEO, he said:
"Today's announcement is a bold step into the future. For Microsoft it's a signature event—a signature event!—in our transformation. We think this is a win-win for employees; win-win for shareholders, and win-win for customers of both companies. Through our partnership we have already accomplished so much, and yet clearly the opportunity ahead is remarkable."
If all that turns out to be true, Ballmer will have a nice story line for his autobiography. But if not, the chapter on Microsoft in the 21st century may not end well.
(Additional reporting by Juan Perez in the IDG News Service Miami bureau.)