Chinese online video sites were forced to pull the plug on "The Big Bang Theory" and three other U.S. TV shows over the weekend on orders from the nation's regulators, leaving Internet users scratching their heads over why the shows were targeted.
The four shows, including "The Good Wife", "NCIS" and "The Practice," had originally been among the licensed programs offered by some of China's top video sites, but were mysteriously taken down.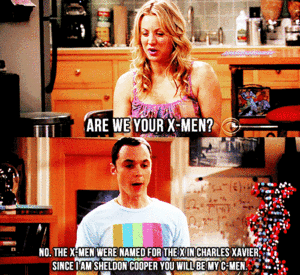 On Monday, the CEO of Sohu, one of China's largest providers of online videos, signaled that Chinese regulators had stepped in, but declined to elaborate.
"Of course, I cannot comment on what happened," said Sohu CEO Charles Zhang in an earnings call. But he called the shutdown "a standalone event," adding that China's policy on U.S. TV shows "was not tightening up."
China's other top video sites, including Youku Tudou, declined to comment. But a clampdown on U.S. TV shows would be a major blow to the companies. The sites are spending millions to legally offer hit U.S. TV shows as a way to draw in Chinese consumers. In Sohu's case, U.S. TV shows make up less than 10 percent of its video traffic, according to Zhang.
China is already notorious for its vast online censorship that routinely blocks anti-government and sexual content. Recently, the nation's authorities have launched a crackdown against online porn. One of China's top Internet companies, Sina, was later found to have posted pornographic content, and was forced to publicly apologize.
But why China has targeted "The Big Bang Theory"—a sitcom revolving around four nerds and their girlfriends—is unknown. The country's top online video sites are showing U.S. TV shows with far more violence and sexual content. Among them is "House of Cards", which features a storyline about corrupt political dealings with China, and "The Walking Dead", a show about a zombie apocalypse.
China's State Administration of Press, Publication, Radio, Film and Television could not be reached for comment.