A new chief executive, a new head of Microsoft's Devices business, a new corporate philosophy. But Microsoft's Xbox Live Gold subscription service, especially on its new Xbox One game console, seems stuck in the past. Some of the included services are still arguably worth the money, but the rapid evolution of free cloud services in recent years surely has some Gold customers asking: "Why am I paying for this again?"
It's time for a change. Whether Microsoft's ready to mess with this cash cow is the big question.
Xbox Live dates back a dozen years to 2002, when the company launched the original Xbox. Multiplayer console gaming dates back to Pong, but Microsoft's strategy of connecting games and their consoles via the Internet and the Xbox Live service was revolutionary. Broadband connections were still rare, and things we take for granted now—apps, video streaming, and downloading multi-gigabyte games over the Internet—were years in the future. Microsoft not only had a powerful console, but a value-added service that gamers would pay for.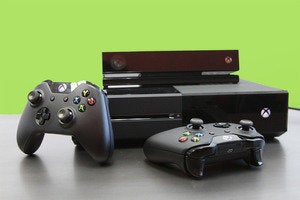 Over time, however, Microsoft expanded Xbox Live Gold, charging for "features" that virtually every other platform offers for free. Today, the $60 fee (per gamer, per year) includes the right to watch streaming services like Netflix, Hulu, and HBO Go. The Gold fee is also required to challenge other players—which, with multiplayer-only games becoming more common, seems petty. (Sony's PlayStation 4 is also guilty of this.) But the real crime lies with Internet Explorer and especially Skype, which Microsoft offers for free on Windows PCs and Windows Phone—but not on the Xbox One.
Change is in the air
Microsoft's own new Devices chief, Stephen Elop, seemingly shot down the rationale for charging for Microsoft's cloud services in a recent "Ask Me Anything" session on the Nokia Conversations blog.
"I think that people are looking for and deserve a consistent and continuous experience across their different devices and platforms," Elop wrote. "A good example of this today is OneDrive, where I have consistent access to my stuff across all of my devices. Same thing with Skype."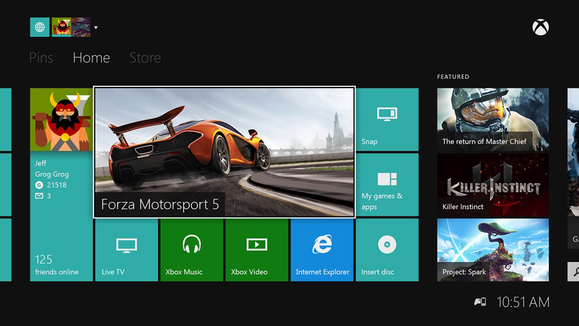 Elop didn't say anything about OneDrive and Skype being free, but he didn't have to. Free cloud services are assumed these days, part and parcel of Microsoft's strategy to expand onto other platforms like iOS and Android. Heck, Microsoft has bundled Internet Explorer as a free Web browser since Windows XP. And modern smartphones—Windows Phone included—access the Internet via a Web browser.
Ditto for Skype, a free service which runs on Windows PCs, Macs, Windows Phones, Android, and iOS. Just this week, Microsoft stopped charging for group calls placed on Skype, evidence that it's willing to change.
Wes Miller, an analyst for Directions on Microsoft, feels that the Xbox Live program is in transition. "Coming back from Build [Microsoft's developer conference, where Microsoft gave away free Xbox One consoles to developers], and then paying for entertainment applications, especially when you can get them for free from any other platform, is a much, much harder service fee to justify," he said.
Other analysts point out that Xbox Live Gold still justifies its existence, since both Sony and Microsoft charge for multiplayer gaming. On the older Xbox 360, Microsoft also offers "Games for Gold," two top-tier games it gives away to Gold subscribers on a monthly basis, for free. Microsoft has yet to launch the service for the One, however.
Brian Blau, an analyst for Gartner, believes that eventually Microsoft and other console providers will make money on a per-app basis, via microtransactions, rather than through a service fee like Xbox Live Gold's. "I personally feel like they're doing this because they can," he said. "They don't have enough content. I know it sounds harsh, but they don't. And until they do they're extracting money any way they can."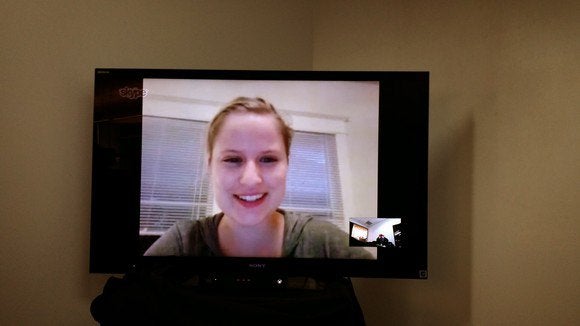 Game consoles are dead; entertainment consoles are the future
Remember that two years ago, in 2012, Microsoft crowed that customers were watching movies and listening to music on the Xbox 360 more than they were playing games.
"The original vision for the Xbox was for it to be the heart of connected digital entertainment and it has been amazing to watch the arc," said Otto Berkes, a senior vice president of consumer technology at HBO who helped to launch the Xbox at Microsoft, said then.
Microsoft was rightfully proud of the Xbox's role in the living room as a gateway to the best digital entertainment. And it tried that same approach with the Xbox One. Granted, the One has not been especially well-received: A confusing (and since streamlined) used-game policy saw to that, as well as issues with its user interface and voice controls. According to NPD, the Sony PlayStation 4 has generally outsold the One since the two consoles launched. Still, customers spend nearly five hours per day using the Xbox One, Microsoft executives have said—and I doubt that's all playing games.
I've owned a Sony PlayStation 3 console for years. My six-year-old can turn it on, navigate to Netflix, log in, and find his favorite shows. He's never played a single game on it. All I have to do to add more content, such as Hulu or Crackle, is download a free app. That's the way it should work.
But one shouldn't think of the Xbox as just a console. Strategically, it's Microsoft's presence in the living room, just as Windows is Microsoft's entree into the den and office, and Windows Phone puts Microsoft into your pocket. If Microsoft wants to push its cloud-connected services strategy forward, it simply can't charge for Skype or Internet Explorer. It makes no sense.
"As I've told our employees, our industry does not respect tradition," Nadella told analysts at its most recent quarterly earnings call. "It only respects innovation. This applies to us and everyone else."
Bingo: Xbox Live Gold is tradition for the sake of tradition. It needs to change, or go.
Still room for paid services
Why does Xbox Live Gold exist? Revenue, obviously. Live Gold allows Microsoft to subsidize everything from the consoles itself to the "Game with Gold" program.
Xbox Live Gold's list of services include the multiplayer gaming options, entertainment apps, Microsoft's video and music store, the ability to watch NFL games through the console with additional statistics, work out with the assistance of virtual trainers, and be matched up against opponents of your own skill with a service called SmartMatch. Gamers can upload replays or stream their gaming sessions via its "Game DVR" feature. As noted before, Skype and Explorer are part of Xbox Live Gold. There's also a "OneGuide" that replaces your TV provider's programming guide.
Rob Sanfilippo, who worked on Xbox Live before joining Directions on Microsoft, believes Microsoft needs to deploy a dashboard or another way of showing Xbox Live customers what they're paying for. "People think all Microsoft is doing is charging for Netflix," he said. "They forget all the other things that come with it."
"With Xbox Live Gold, our mission is to provide a premium games and entertainment service that you can't find anywhere else, one that offers interactive experiences that span across games, TV shows, movies, music, sports and Skype," a Microsoft representative said in a statement. "We are continually investing in the service in order to provide the best possible experience, and like other membership programs, we reward members with things like discounts and free content."
Microsoft also offers a free tier, historically referred to as "Xbox Live Silver," available on the Xbox 360 and One. It "includes access to a robust catalog of gaming content, movies, TV shows and more," the Microsoft representative added. "In certain regions, HDMI pass-through will enable you to watch live TV from your cable, telco or satellite set-top box through your Xbox One. You can also turn your smart device into the ultimate companion with Xbox SmartGlass."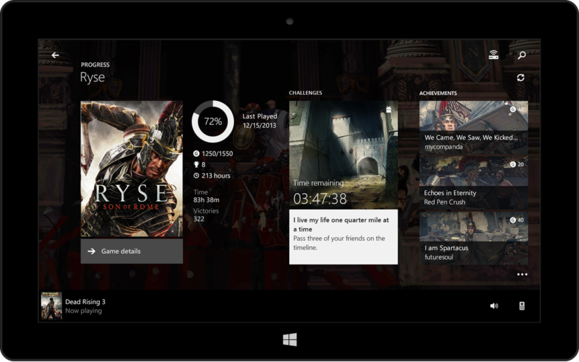 Let's make some changes
Microsoft and users naturally hold differing opinions of what constitutes a free experience, and what might justify paying a few dollars per month for premium services. But given the competitive landscape and the corporate vision expressed by Elop and Nadella, I'd break it out this way:
Xbox Live (free tier): basic multiplayer gaming against random opponents, third-party entertainment apps, OneGuide, Internet Explorer, Skype, Xbox Video and Xbox Music.
Xbox Gold (paid tier): optimized SmartMatch multiplayer gaming, NFL on Xbox One, virtual trainers, Game DVR and streaming, SmartGlass support, Microsoft's original programming, and (eventually) Games with Gold.
What I've done is preserve Microsoft's revenue stream, but tweak it so gamers don't have to pay an additional fee for what a modern entertainment console was designed to do: provide a gateway to the best of what the Web, TV, and recorded audio and video have to offer. PC gamers don't have to pay extra for multiplayer, and Xbox users shouldn't either. Note that even though Xbox Video and Music is placed within the free tier, selling and renting content to gamers still brings in extra cash. And if Microsoft loses some sales to Netflix or Hulu, so what? This is how competition is supposed to work.
We could add some more items to our wish list—HBO GO support, and an improved UI, among others. But the bottom line is this: Xbox Live Gold should provide truly premium services for the price. Charging for something you can easily get for free somewhere else shouldn't be part of the package. If you're a current or former Xbox Gold subscriber, let us know what you think about its services in the comments.