Cox Communications, the third largest cable company, says it plans to bring gigabbit cable broadband services to residential customers by the end of 2014.
In an interview with Bloomberg News, Pat Esser, the president and chief executive officer of Cox, said that gigabit services to residential customers was a natural extension of the services it already supplies to businesses. It also appears that the company plans to offer gigabit services to every subscriber, eventually.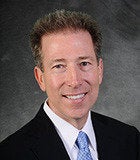 "For years, we've delivered gigabit broadband to commercial customers across the company," Esser said. "We're working out our roadmap now for the residential side of the business, to bring gigabit speeds to our customers, this year. I'm talking plans over time, as all of our customers in all of markets having residential gigabit broadband speeds available to them. And we're excited about it, we think it's great news for our customers, we think it's great news for our local communities, and over the next two to three weeks, we'll be announcing which markets we'll actually be starting in.
"This has always been part of our roadmap," Esser said. Other companies have been "making a lot of noise" about their own gigabit rollouts, making the time right for Cox, a private company, to begin sharing some of its own plans.
Esser, of course, was referring to Google, whose own gigabit fiber services began rolling out in 2012 in Kansas City, followed by Provo, Utah, and Austin, Tex. Recently, Google announced a massive expansion of Fiber to up to 34 more cities in a "contest" that will see Fiber potentially arrive in a number of different metropolitan areas, including San Francisco, Phoenix, Portland, and Atlanta.
Cox, however, didn't say whether it plans to deploy gigabit based on fiber services or its existing cable backhaul. CableLabs, the testing and interoperability arm of the cable industry, released the 10-Gbit/s DOCSIS 3.1 specifications last fall, implying that its member companies —including Cox—will eventually support it.