Microsoft's Windows Phone ecosystem appears to be at something of a crossroads: While the company is still working to add more apps to the platform, users are asking for improvements to existing apps to place them on a par with the Android and iOS versions.
That, at least, seemed to be the tone of an "Ask Me Anything" session on Reddit Friday morning. Joe Belfiore, corporate vice president and manager for Windows Phone Program Management at Microsoft, answered questions from the community for about two hours.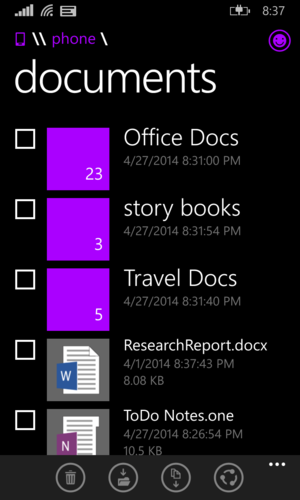 Users offered straightforward criticism and advice, and Belfiore, to his credit, responded thoughtfully and often at length. In terms of news, Belfiore revealed that a Microsoft-developed, native file manager would be released "hopefully by the end of May," and that the company was talking to Facebook and Snapchat about improved or new apps.
More apps, and then better ones
"So—sitting in 3rd place, it's tougher for us to get the apps—but I do think that we've made great progress in the last couple of years," Belfiore wrote. "We're not resting on our laurels. We (and not just we.. I) are visiting ISVs, looking for ideas that can help them grow their volume and user engagement, providing them with funding and development help – and in some cases we are even using our own team/devs to write apps ourselves.
"You're seeing these results through both well-known apps SHOWING UP (instagram last year) as well as higher average user ratings per app on the store – we look at ALL sides of the issue," Belfiore added. "Right now we're MOSTLY focused on continuing to GET the key apps— although lately with more of these present, we've shifted a bit towards improving the current ones."
Facebook is focused on improving its native Windows Phone app, Belfiore wrote, targeting a June update that will bring " improvements to perf[ormance], having full-width photos in the newsfeed, and seeing photos & comments at the same time."
Belfiore also promised to enhance the Skype app with a new build that the company is running internally, that "helps with perf[ormance]," Belfiore wrote. Users had criticized the Windows Phone app for its loading times and laggy performance.
And after Snapchat's update to include instant messaging, users wanted to know if Microsoft was at least talking to the Snapchat team about a version for Windows Phone. "Yep, talking," Belfiore responded.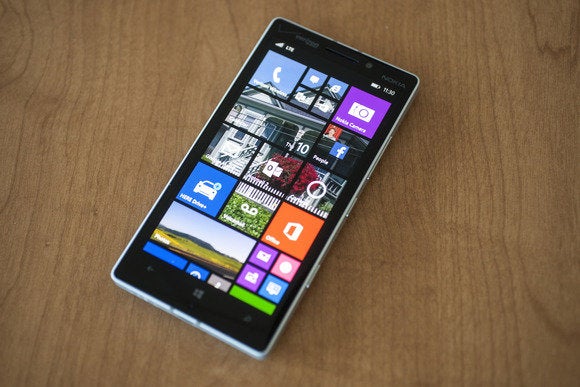 Users: Updates are slow to arrive
Historically, Microsoft has struggled to attract developers, the same problem that BlackBerry had before its stunning fall from grace. Most developers tend to focus on either iOS, which historically has offered the potential for strong per-app revenue; and now Android, which has steadily increased its market share in the mobile market. Windows Phone has been left looking on, adding apps once developers have made their mark on other platforms. One of the initiatives that Microsoft has pushed has been the notion of common code in so-called "universal apps," sharing over 90 percent of its Windows Phone APIs with Windows 8.
Belfiore said that app development for Windows Phone was a "marathon, not a sprint." "Fundamentally, the ISVs who write these apps are making business decisions about how they can make the most money– and as WP has grown, and as MS has invested time & money in the apps, and as the platform has gotten better/stronger… more and more apps have shown up," he wrote.
Unfortunately, Microsoft only has so much say on third-party development timetables. A good example of that is Google, which has had an on-again, off-again relationship with Microsoft. (The most recent app, authored by Microsoft, is little more than a Web page.)
"We think we've developed an awesome platform with Windows Phone, and definitely look forward to welcoming Google's apps on it," Belfiore wrote. "We have these apps high on our 'want list' so it's something we've invested in (ahem, YouTube) and are absolutely willing to continue investing in."
But the other complaint, expressed by several users in the thread, was that Windows Phone was simply being left in the dust—by Microsoft. Users complained that OneNote, for example, received a major update on iOS and the Mac before Windows Phone itself.
Windows Phone: a second-class citizen?
Belfiore took issue with the accusation.
"Microsoft DOES NOT treat WP as a second class citizen! We have a very senior, well-funded team that has amazing support from our senior leadership and from other groups," he wrote.
"What does happen time to time is that teams who are working on cross platform work make prioritization decisions (or are limited by the nature of WP itself) such that features show up on other platforms first — we are a comanio [sic] about devices AND SERVICES and when you think about something like Skype it's important that they remain compelling and competitive on other platforms as well," he added.
"As a general rule, we work with teams to make sure WP users aren't lacking in benefits… and all the teams here are getting better and better at this," Belfiore said.
Belfiore also promised that the acquisition of Nokia plus the Windows Phone "developer" program for enthusiasts would help push both new phone hardware and software refreshes out to customers more quickly. And, in the interim, Microsoft continues to work on its own enhancements, such as the work it's doing to improve Xbox Music.
"Upcoming in the [Xbox Music for Windows Phone] app: you'll see perf improvements (we hear you!), better stability, UI improvements (some of you have been asking for a "swipe" to change tracks), etc. etc," Belfiore wrote. "Do take a "months" time view of this, as there's plenty of stuff in the pipeline.
Other highlights included:
Yes, Cortana will eventually make a move to the PC, as expected. "Nothing specific to announce, but Cortana herself is always telling us she's a fan of PCs herself," Belfiore wrote.
Cortana's move to other countries: "We're also hoping to get other English-speaking countries (eg. Canada, Australia) out relatively quickly as well," Belfiore wrote, following the initial launch in China, the United Kingdom, and the U.S.
What distinguishes Windows Phone? As we wrote in our Windows Phone 8.1 review, Microsoft is trying to make the phone personal. Belfiore agreed: "We think WP is the MOST PERSONAL SMARTPHONE– and that a combo of features, starting with live tiles and now Cortana makes it even more personal."
If the AMA is anything to go by, users are congratulating Microsoft on nearing the end of a major milestone, delivering on the numbers of apps in the Windows Phone store. Now, the company has a new goal: ensuring long-term commitments from those who have already delivered.