Lenovo has taken the wraps of its ThinkPad 10, an all-new 10-inch tablet based on Intel's quad-core Atom Z3795 processor. The ThinkPad 10 will ship with the 64-bit versions of Windows 8.1 and Windows 8.1 Pro, which could render it more attractive to the enterprise looking to standardize on 64-bit apps and images. The company gave us an embargoed sneak peek last week.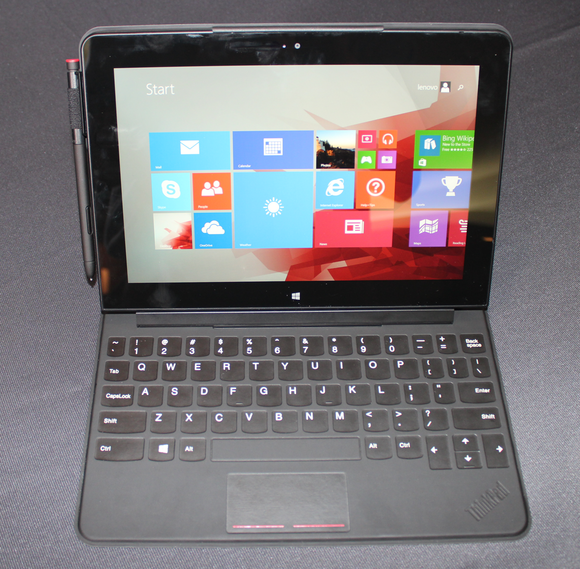 The ThinkPad 10 will have a 10.1-inch IPS display that offers 10 touch points, native resolution of 1920×1200 pixels, and an active Wacom digitizer—a feature missing from Lenovo's smaller ThinkPad 8. The tablet will ship in models with either 2- or 4GB of memory and either 64- or 128GB of storage. I/O ports are par for the course: Micro HDMI, one USB 2.0, and a MicroSD card slot for additional storage. But the ThinkPad 10 also has a port that allows you to connect it to a desktop docking station that will convert the tablet into a small all-in-one PC when you add a mouse and keyboard.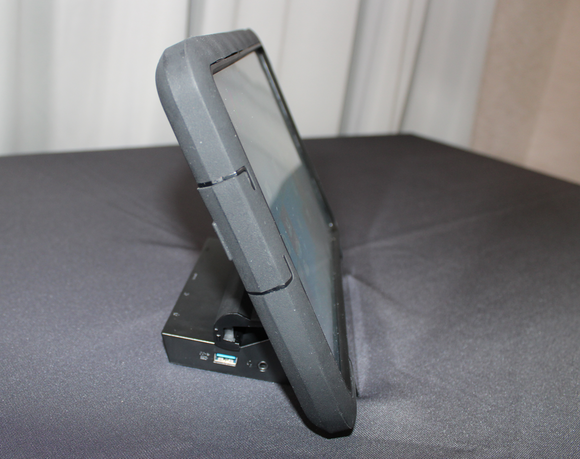 Lenovo's newest tablet will have a two-megapixel camera in front, and an 8MP camera in back. Both cameras will deliver 1080p resolution. Lenovo plans to offer a 10-inch version of its Quickshot cover ($59), which puts the tablet into camera mode when you fold down a corner to expose its rear camera, and a ruggedized case with a handstrap on the back for deployments where a clipboard and paper might be used. Lenovo will also offer two keyboard covers: The Compact Bluetooth keyboard, $119, will have touch-sensitive keys, while the $129 ThinkPad 10 Ultrabook keyboard will have short-throw mechanical keys.
Lenovo expects the ThinkPad 10 to be available in June, with prices starting at $599.