Chinese smartphone vendor Xiaomi has made a name for itself by selling iPhone-like gear for almost a third of the price of Apple products. It may sound too good to be true, but the company is managing to sell millions of phones and is already kicking off a global expansion. So how does it pull it off?
For one thing, Xiaomi claims to price its phones just above their costs. But company officials also point to its iconoclastic business model, which eschews the financial burden of using traditional marketing and distribution practices, and relies on the Internet to fuel sales. It's made Xiaomi into a company that doesn't operate like a typical smartphone vendor, but still successful enough to become one of China's hottest tech firms.
Disrupting the market
When Xiaomi unveiled its first flagship Mi 1 phone in August 2011, attention was fixated on the device's price. Consumers could buy what was then a cutting-edge smartphone for 1,999 yuan ($324). This was a major bargain compared to other high-end phones including the iPhone 4, which started at 4,999 yuan.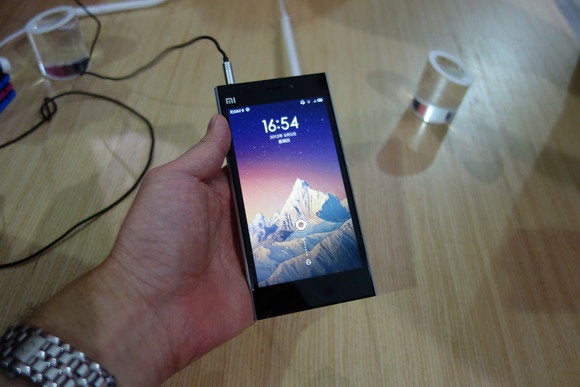 Xiaomi maintained the initial 1,999 yuan price for the flagship phone. But the company also released its Hongmi line of products, which are lower-spec phones, at even lower prices, starting at 699 yuan. The Hongmi phones are doing so well, they've helped Xiaomi become China's third largest smartphone vendor in this year's first quarter, according to research firm Canalys.
What do they cost to make?
Xiaomi's latest flagship handset, the Mi 3, has the features you would expect from a high-end phone. It has an Nvidia quad-core 1.8GHz processor, a 5-inch 1,920 by 1,080 pixel screen, and a 13-megapixel rear camera, all fitted together in a metal casing.
But even though Xiaomi maintains low prices for its phones, it's still able to extract some profit from their sale, according to analysts. In the case of the Mi 3, the device itself cost $157 to make, according to research firm Fomalhaut Techno Solutions.
"I think they are making at least 100 dollars of profit with the Mi 3," estimated Minatake Kashio, Fomalhaut's director, accounting for Xiaomi's distribution costs.
That profit margin, however, is much lower for the Hongmi phone, which Fomalhaut estimates cost $86 to build, but is priced at about $113.
Cost cutting
Unlike other rivals, Xiaomi doesn't spend money on traditional advertisements. It does not have a major network of its own physical stores it needs to staff and maintain. Instead, it has done away with those costs, and largely sells its phones directly to consumers through e-commerce.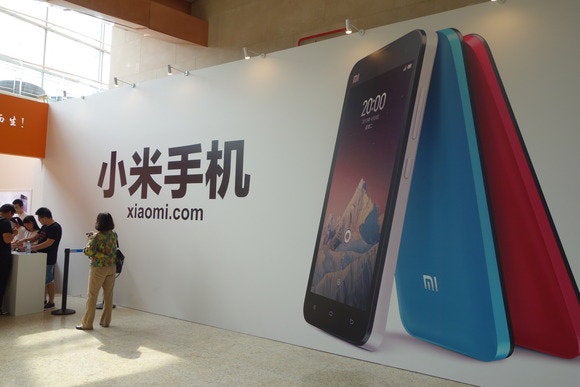 Xiaomi runs its own online store, and also sells on Tmall.com, one of China's largest online retail sites. The sites not only offer handsets, but also accessories such as headphones, T-shirts and even the company's toy rabbit mascots. The company said that it sold over 180,000 units of the mascots in 2012 alone.
To boost awareness, the company has relied on social networking sites, the press and its own customers, known as Mi fans, to help spread the word. The resulting exposure may not be on the level of what Samsung or Apple has, but the practice lets Xiaomi focus on young consumers already accustomed to using the Internet and buying products online.
Limited quantities
Whether or not you can actually get your hands on a Xiaomi phone is another matter. When the Mi 3 initially went on sale last October, the first batch of 100,000 units sold out in less than two minutes. It would be another seven days before the company made available another 100,000 more units, which were then immediately sold out again.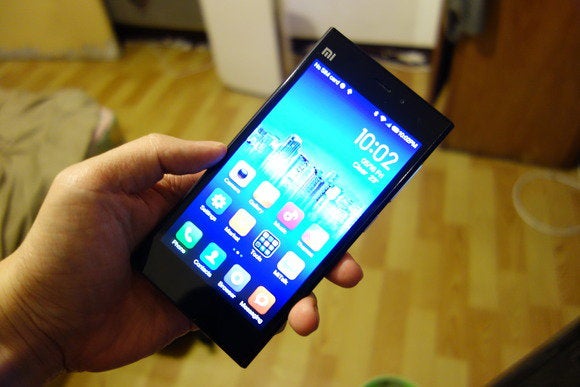 Releasing only a limited quantity of phones each week has been a staple of Xiaomi's business that's helped keep costs down. The company faces less risk by managing a smaller inventory. It also lets Xiaomi gradually ramp up production as component costs decline over time.
But the obvious drawback is that eager consumers have to wait, which may result in lost sales. Last year, the company's Hongmi phone received 7.4 million pre-orders after the device had been announced, despite the limited supplies.
A Kindle-like business model
In the long term Xiaomi wants to generate revenue, not purely through hardware sales, but through software. The idea is similar to the way Amazon is releasing low-price Kindle tablets to motivate customers into buying more ebooks and other digital content.
In Xiaomi's case, users can purchase themes for their phone that can alter the user interface's look. This can be done by purchasing the company's Mi credits online. How Xiaomi will further draw revenue from software sales is unclear. But releasing more phones into the market will lay the foundation. This year, Xiaomi is aiming to sell 60 million smartphones, and already sold 11 million units in the first quarter.
International expansion
Xiaomi products have at times been called Apple knockoffs. But the company's business model is putting pressure on rival vendors. "A lot of people are trying to replicate the Xiaomi model," said Nicole Peng, an analyst with research firm Canalys. Chinese vendors including Huawei, ZTE and others are also building similar high-end products for low prices and using online channels to drum up sales, she added.
As for Xiaomi, the company plans on taking that same business model outside of China. This year, it's targeting 10 foreign markets including countries in Southeast Asia as well as Brazil, Mexico and Russia. One day Xiaomi could come to the U.S. using the same approach, said Hugo Barra, former Google executive and now Xiaomi vice president, last month.