Let's face it: working is hard. And getting stuff done, well, that can be the hardest part of it. Especially with so many distractions around. But while technology can be the biggest distraction of all (hello, Facebook!), it also can be a huge time saver. Each week, I'll round up a selection of apps that can help you stay organized, focused, and productive no matter what platform or device you're using.
StayFocusd
Chrome; free
You know how it is. You sit down at the computer to work, but before you can get anything done, you have to check email. And Facebook. And Twitter. And you might as well read the news and check the weather while you're at it. If you're not careful, you can lose hours of your day online.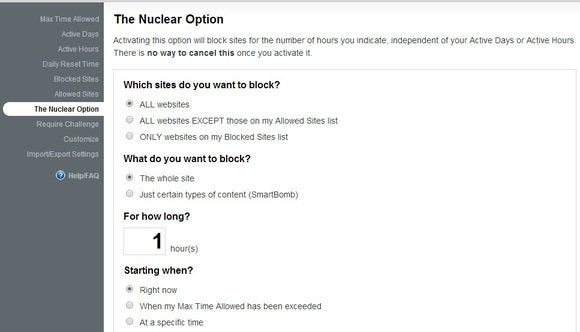 StayFocusd is a free Chrome extension for those with a serious lack of will power, as it boosts productivity by cutting off access to time-wasting websites. You can easily set it to block certain sites, allow others, and restrict your browsing ability by time. StayFocusd offers a Nuclear Option that blocks all access to select sites or even the entire Internet for a set amount of time. But save this drastic measure for strict deadlines, as there's no way to cancel it once activated. And if you're worried that you'll just disable the Chrome extension to get access back, StayFocusd shows you how to hide the Chrome extensions page. Even the slackest of slackers ought to be able to get some work done with that kind of help.
AirDisplay 2
iOS; $10
Lack of space—on my desk and on my desktop—is one of the biggest impediments to getting stuff done. I rarely work on my laptop because of its smallish screen; I find myself constantly minimizing and maximizing documents and websites that I need to view. I could buy a second monitor, or I could save some cash and spend $10 on Air Display 2. This iOS app turns your iPad into a second monitor for your computer. Want to view a PDF on the iPad while taking notes in Word on your Windows PC? Just connect the app and drag the document over— the iPad automatically becomes an extension of your Windows display. Of course the 9.7-inch screen of the iPad doesn't offer the same amount of real estate as a second monitor, but it's handy nonetheless.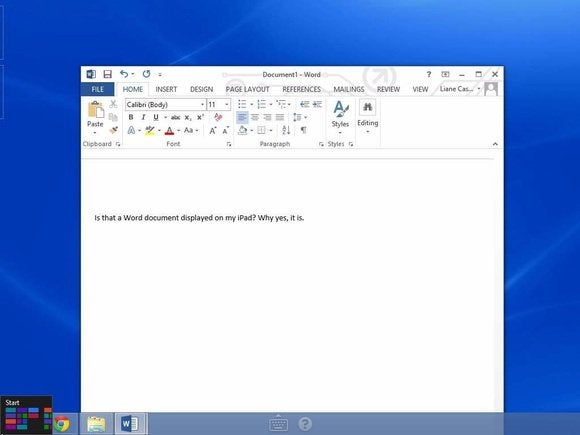 AirDroid
Android; free
The idea of limited screen real estate on a laptop may seem comical to anyone who spends a lot of time on a smartphone. Today's phones have bigger displays than ever before, but even 5-plus inches of screen isn't enough to really take advantage of all your phone has to offer. That's why you want AirDroid, a free Android app that liberates your phone's contents from its small screen, bringing them over to your computer's more spacious monitor. Want to view photos, transfer files between the two devices, or manage your phone's apps? Done. AirDroid doesn't turn your computer into a phone—about the only thing it doesn't let you do is make calls—but it comes pretty darn close.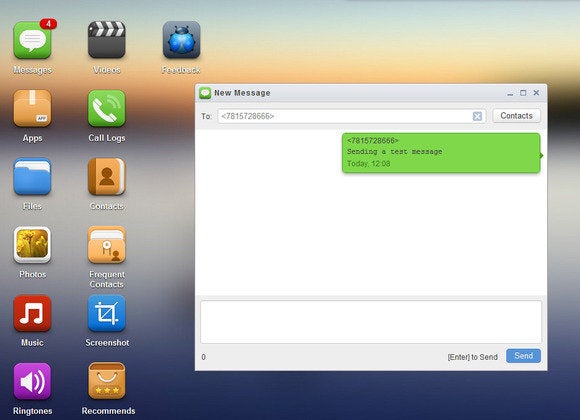 YouMail
iOS, Android, BlackBerry; free (ad-supported) or $5/month (ad-free)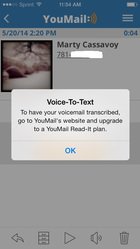 Phone calls—and the resulting voicemails—can be a giant time suck. Enter YouMail, an app for Android, BlackBerry, and iOS smartphones (it also works on standard cell phones, but in a more limited form), that puts you in control of your voice messages. In its free version, YouMail offers up a personalized greeting to incoming callers (a nice touch that proved accurate in my tests) and lets you see a list of your voice messages, on your phone and via a Web browser, and plays them back with a single click or tap. If you upgrade to one of the $5/month YouMail Premium or Read-It plans, you'll also get voicemail messages transcribed and delivered via text. This is especially handy if you're in a meeting and can't pick up your phone but can glance quickly at the screen. Multi-tasking, after all, is a way to get more done!
Remember the Milk
Android, BlackBerry, iOS; free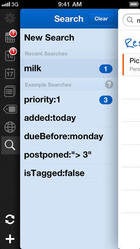 If you were to judge Remember the Milk by its name, you might think this app—available for Android, BlackBerry, and iOS devices—is a simple shopping-list builder. But it's a lot more than that. RTM is a comprehensive task manager that helps organize your business and personal life. You can create tasks, set deadlines, share them with others, and get reminders via email or text. It can also be easily adapted to popular methodologies like Getting Things Done and Zen to Done for a one-two productivity punch.