Email. Few things waste more time, yet few things are quite as essential to our daily lives—both personal and professional. And the only thing worse than wasting time managing your inbox is wasting time on an app that's supposed to make it more efficient. But I can help: here's are a few email apps that can save you time and energy.
Minimalist
Chrome; free
This free Chrome extension isn't solely for email, but it shines when used with Gmail. Minimalist is designed to let you "take control of the way you experience your favorite Web sites." It does that by allowing you to remove much of the clutter that those Web sites—including Gmail—have all over their pages.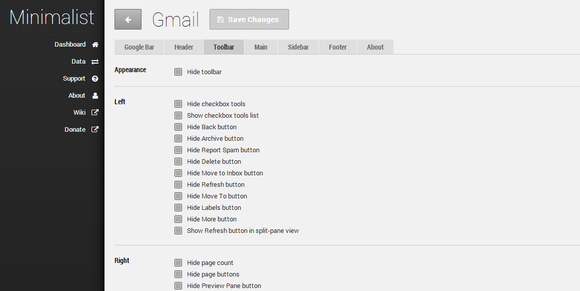 Minimalist makes it easy to customize Gmail's interface, as it comes loaded with a Gmail module that allows you to change the appearance of or hide certain elements, such as the Google Bar, the toolbar, Google+ notifications, and even the site's header, logo, and search button. Minimalist also allows you to customize your Gmail view by doing things like assigning specific colors to certain email messages. You can use Minimalist with sites beyond Gmail, but I found doing so a little tricky, as you have to create the module yourself, which can be confusing.
Mailbox
iOS, Android; free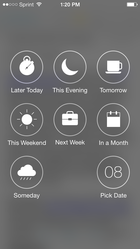 The Mailbox app is everything the iPhone's built-in email client should be but isn't. It's designed to help you fly through your email, and that's what it feels like as you start swiping messages left and right to move them to locations other than your inbox. A swipe to the right archives a message, while a longer swipe to the right places it in the trash. (I was worried these two similar gestures would be problematic, but they aren't.) I like how you can snooze a message until set times in the future and how you can mute conversations that you don't care about. Mailbox truly makes email easier than ever.
CloudMagic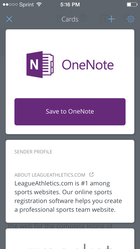 Mailbox is great, but it only works with Gmail and iCloud email accounts for now. CloudMagic supports Gmail, Exchange, Outlook, iCloud, Google Apps, and any IMAP account. And this wide base of support is not the only thing I like about CloudMagic; I'm also a fan of how well it integrates with third-party apps, such as Evernote, OneNote, Trello, and more. It does so through what CloudMagic calls "cards"—there's one for every service it supports, and you use these cards to save the info your emails contain. I also especially like CloudMagic's powerful search, which makes it easy to find just the message you're looking for on your phone.
Gmail Offline
Gmail Offline is pretty self-explanatory. This free Chrome app automatically syncs when an Internet connection is available, and when a connection can't be found, you can use Gmail Offline to read and compose messages. Its streamlined interface is reminiscent of checking email on a tablet, lacking the clutter of Gmail's traditional web-based interface. It's so clutter-free, in fact, that it just may become my browser-based Gmail method of choice.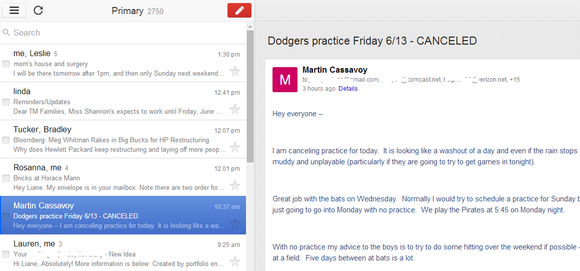 Molto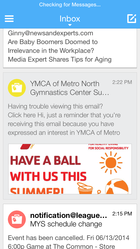 If part of what drives you crazy about email is the way it looks, you should check out Molto. This free Android and iOS app adds visual appeal to your email inbox and messages. If you connect it to your Facebook account, it adds profile pictures to your inbox, and displays images inline as well. It also makes email messages themselves look better, laying out messages in a sleek and sophisticated manner. All the good looks in the world don't mean anything, though, unless it makes your email easier to use. And Molto does that, too, creating a customized list of the contacts with whom you interact the most and offering a quick reply option that makes it easier to get back to the people who need to hear from you.