A federal judge's order on Friday could force the U.S. government to reveal more information about its widespread collection of citizens' phone records.
Judge Yvonne Gonzalez Rogers of the federal district court in Oakland, California, ordered the Department of Justice to produce 66 pages of documents for her review. Rogers will decide whether the documents, including one opinion and four orders by the U.S. Foreign Intelligence Surveillance Court (FISC), were improperly withheld from the public.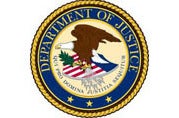 Rogers' order was a victory for the Electronic Frontier Foundation (EFF), which is suing under the federal Freedom of Information Act to make the DOJ release information about surveillance on U.S. citizens. EFF says a document leaked last year revealed that the government used a "secret interpretation" of the USA Patriot Act to collect the phone records of virtually everyone in the U.S.
Revelations in recent years about U.S. surveillance of its own and foreign citizens has led to a backlash both political and economic, affecting sales of some U.S.-made technology.
Under the Patriot Act, passed in the wake of the Sept. 11, 2001, terror attacks, the government seeks authorization for surveillance actions from a secret court created under the Federal Intelligence Surveillance Act. EFF and the American Civil Liberties Union sued in 2011 to find out what types of surveillance the government had asked permission to do. Since then, the lawsuit has produced hundreds of pages of previously secret documents that revealed, among other things, that the National Security Agency misused its mass surveillance database and collected cell-site locations, EFF says.
In her order Friday, Judge Rogers said evidence shows the DOJ withheld entire documents when disclosure of parts of those documents would have been required. The DOJ also didn't explain why the documents contained so many descriptions of intelligence activities, sources and methods that it couldn't reveal any part of them, Rogers wrote. The documents date from 2005 to 2008.
"Further, the Court finds that the public's interest in the documents withheld is significant," Rogers wrote. "The scope and legality of the government's current surveillance practices of broad swaths of its citizenry is a topic of intense public interest and concern."