On Sunday, Panasonic formally launched its "3E" hybrid tablet for education, the next spiritual descendant of the Intel Classmate PC.
Panasonic debuted the ruggedized, 10-inch 3E tablet at the International Society for Technology in Education (ISTE) Conference, which will be priced beginning at $499. Panasonic, which is trying to establish a connected-classroom ecosystem in American schools, will also offer the tablets at a discount for poorer school districts.
Panasonic built the tablet with a camera sensor that can be covered by an attachable magnifying lens, turning it into a microscope of sorts. A temperature sensor is also included. Behind the 10-inch 1366 x 768 LCD five-point touch display lies an 1.3-GHz Atom AZ3740D quad-core chip from Intel, 2GB of RAM, as well as either 32GB or 64GB of flash storage. The 3E is powered by the Windows 8.1 Pro operating system from Microsoft. (A full list of the tablet's specs is here.)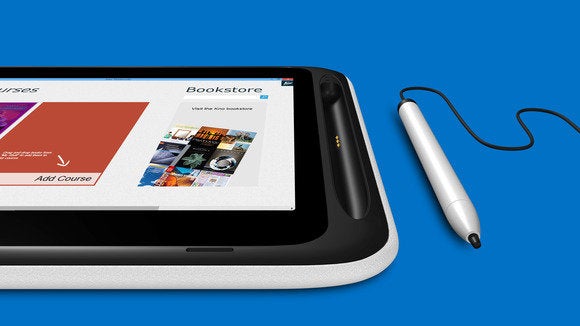 Intel, interestingly, showed off a nearly identical hybrid at a recent "future" event, offering a glimpse of future technologies such as its vision of a connected car and its RealSense cameras built into tablets and laptops. In April, Intel debuted the latest reference design of its education PCs, the Education 2-in-1, which looks virtually identical to the 3E tablet.
(According to a Panasonic representative, that hybrid and the 3E tablet share the same hardware "foundation," but the 3E represents a broader collaboration between itself, Intel, and Microsoft.)
Panasonic specifically designed the E3 for K-12 students, the company said. "Delivering a student device was not our goal; we wanted to deliver the solution to the challenges faced specifically by K-12 students and educators," Rance Poehler, president of the Panasonic System Communications Company of North America said in a statement. "With our combined resources and vast education market experience, these three companies have the ability to collaborate on a solution that is greater than the sum of its parts."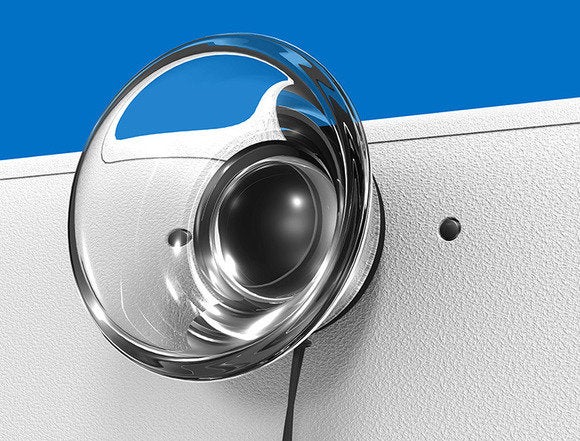 Intel began developing the Classmate PC in 2006 as Intel's response to the One Laptop Per Child (OLPC) effort that had begun shortly before. (Intel later quit the OLPC board after being asked to kill the project.) As the name suggests, the cheap computers were designed for primary education. Originally designed as a traditional clamshell PC, the Classmate PC has undergone several iterations, eventually evolving into its current form as a convertible tablet.
Panasonic designed the tablet for the rigors of the classroom, with dust and water resistance, and the ability to withstand a 70-cm drop. Last November, Intel acquired Kno, an education startup whose suite of educational software and lesson plans facilitates student learning, according to the company. That software is built into the 3E hybrid, Panasonic said.