Jill's planning to buy a new PC. She asked me if she should go with Windows 7 or Windows 8.
We're allowed to change our minds. Back in 2012, I wrote an opinion piece called Why you shouldn't upgrade to Windows 8. At that time I so hated what Microsoft was doing that I wondered if I'd ever buy another Windows computer.
I still haven't upgraded my main PC. But when it comes time to replace it, I'll be more than happy to move over to Windows 8.whatever.
[Have a tech question? Ask PCWorld Contributing Editor Lincoln Spector. Send your query to answer@pcworld.com.]
The original Windows 8 was a user interface disaster. The Modern interface was a bad imitation of iOS and Android. The Desktop was an intentionally crippled version of Windows 7. Moving back and forth between the two environments was clumsy and annoying. I knew about the considerable improvements down below, but a bad UI can ruin anything.
My opinion changed largely because Windows 8 changed. Two updates, Windows 8.1 and the Windows 8.1 Update (I still hate that name), helped the two interfaces work other. You can now use both with relative ease, or, even better, ignore the Modern one entirely.
Thanks to these upgrades, you can now:
Boot to the interface of your choice
Use the same desktop background (wallpaper) in each

Pin Modern apps to the Desktop's taskbar
Put the taskbar on the Home screen
Shut down your PC from the Desktop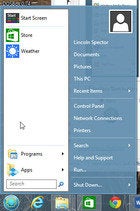 Microsoft still hasn't given us a Start menu (although they've promised one), and that's a big negative. That gaping hole can be easily filled with free or inexpensive third-party alternatives. My choice? The free Classic Shell.
If you don't have a touchscreen, those improvements make Windows 8 as good as Windows 7. But what makes it better?
For one thing, it's faster. Even before it was released, PCWorld tested the Consumer Preview version and found it "generally faster—sometimes a lot faster—than Windows 7."
It lets you sync your account across multiple computers. If you have a desktop and a laptop, they will by default share the same settings automatically. (You can turn this off if the privacy concerns scare you.)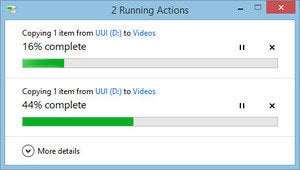 Windows 8 has a much better version of Windows Explorer, now called File Explorer. Aside from giving it a name that actually tells you what it does, Microsoft added an Office-like tabbed interface that clearly shows once-hidden but useful features. And if you start copying one large file and then start copying another, it will show you the progress of both in one clear dialog box.
Microsoft fixed up the Task Manager, as well. It's wider, better designed, and easier to read. It also now contains the Startup tab, once hidden in msconfig. That too offers better tools and is easier to read.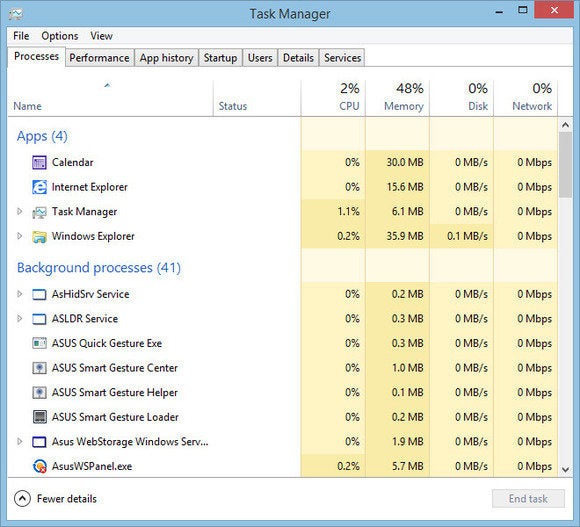 There are plenty of other advantages, as well.
Finally, when you're shopping for a new PC, you'll find far more models running Windows 8 than Windows 7. You'll have more to choose from.