Chances are your smartphone camera has become your primary method of taking pictures. After all, your phone is in your pocket most of the time, and its camera likely can rival what you'd find on a basic point-and-shoot model, if not surpass it. But when you're taking photos for business purposes, you really need them to look their best, and that's not always the case when you're using your phone. Luckily, these apps can help you get the most out of it.
Camera+
iOS; $2 for iPhone, $5 for iPad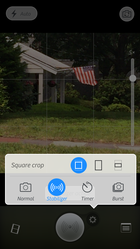 Smartphone cameras have improved tremendously in recent years, but most still lack the high-end controls you'd find on an advanced DSLR. That's where Camera+ comes in. This $2 (iPhone)/$5 (iPad) app adds a host of features that serious photographers and anyone wanting to snap a better shot will appreciate. Camera+ lets you set the exposure separately from the focus, move the autofocus area, use your iPhone's flash as a fill light to get brighter photos, and adds a stabilizer to prevent shaky shots. Its Lightbox feature, for storing photos, makes it easy to manage your photos—and delete the ones you don't need.
Camera ZOOM FX
Android, $3
Android users, don't despair. There's a better camera app for you, too: Camera ZOOM FX—and since cameras on Android phones vary widely from one handset to another, you just may need it. Camera ZOOM FX costs $3, though a free version is available (it lacks support for tablets, among other features). Camera ZOOM FX adds advanced features to your Android camera, including a stabilizer, burst mode, time lapse, and voice activation. It also includes editing features that let you crop, rotate, and add borders and effects. I especially like how easy it is to create a collage of your favorite photos and share it via Facebook or Twitter.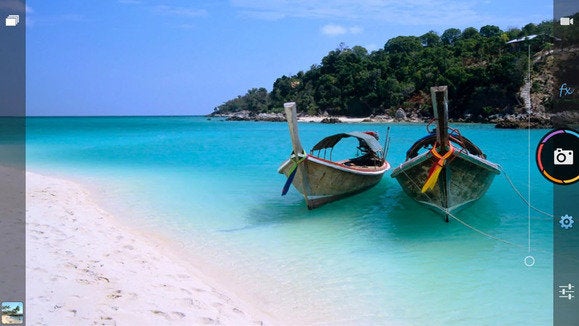 VSCO Cam
iOS, Android; free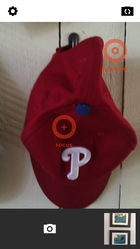 If you simply want to take great-looking photos without dealing with a lot of options and settings, VSCO Cam is the app for you. This free Android and iOS app features a minimalist interface, and that's a good thing. You can adjust the focus and the exposure by tapping on the screen, and then easily capture your snapshot. Once your photos are captured, you can apply filters or use the included editing tools to adjust the brightness, crop or rotate the image, and more, VSCO Cam includes a social media component called "The Grid" that's designed to be something like Instagram – you can share photo feeds and peruse the work of others. But its user base is not nearly as large as Instagram, so I found myself using the built-in sharing and sending photos to Instagram instead.
Facetune
iOS; $3 for iPhone, $4 for iPad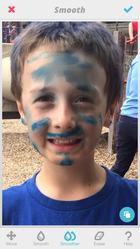 Taking professional headshots or employee photos with your iPhone or iPad? Facetune can help you get more polished results. This $3 (iPhone)/$4 (iPad) app lets you remove blemishes, soften wrinkles, whiten teeth, and modify facial expressions and structure. All of the work is done by selecting Facetune's tools and then sliding your finger over the parts of the photo you want to fix. You can zoom in on a shot to get a better look at the work you're doing, but the iPhone's limited screen real estate can make this difficult. Using it on the iPad is easier, if that's an option for you. I didn't get professional, Photoshop-like results from Facetune, but I did find it to be an easy way to perk up a headshot just a bit.
Skitch
iOS, Android, Mac OS, Windows; free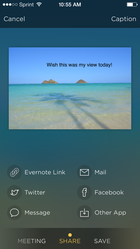 Sometimes, you want to edit your photos. Other times, you want to share them along with your thoughts on the image in question. Skitch, part of the Evernote collection of tools, lets you do just that. It's similar to Evernote's Web clipper, which lets you clip and comment on pieces of the Web, except that it works with photos. You can use the app to snap a photo or work on one you already have. You can add text, handwritten comments, arrows, icons, and more, though writing anything legible on an small phone screen may prove challenging. Once the photo is marked up to your liking, you can share the result with someone else via email, MMS, Twitter, Evernote, Facebook, and more. Skitch is free and works on Android, iOS, Mac, and Windows devices.