If you've ever wondered what your pet does while you're at work or whether your dog walkers are doing their jobs the Whistle activity monitor might be for you.
The Whistle is a small device that clips securely onto any dog's collar. Set up is easy through an application available for Android smartphones and iPhones. Through the app, the Whistle is paired with a phone and home Wi-Fi network. Once an hour, the Whistle syncs using Bluetooth or Wi-Fi. You can add additional phones and Wi-Fi networks so that the Whistle can sync when your pet isn't at home.
For more on Whistle, read TechHive's review of the activity monitor for dogs
I used Whistle on Ryder, my in-law's 4-year-old Goldendoodle, for a week. Tracking was very accurate and reliable. Using the smartphone app, it was easy to see Ryder during times he was resting and active, minute by minute.
While the Whistle is waterproof, after just a week of testing one of the five metal charging contacts on the back of the device fell off. That didn't seem to affect its ability to charge.
The Whistle's battery life is supposed to be 10 days. We got a low battery warning on day eight, but since it charged quickly we didn't miss much activity.
Overall, I was impressed with the Whistle's ease of setup, its quick charging battery and the accuracy of the tracking. I do have concerns about the durability of the device and it won't prove useful for everyone, especially if you and your dog are inseparable.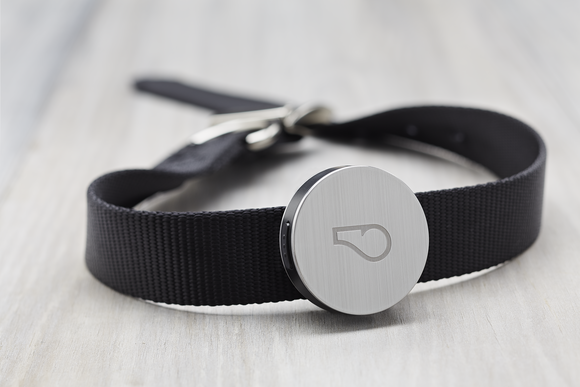 It costs $130 and is available now. There's also the Whistle GPS, which can report the real-time location of your pet, and it's available for preorder.