Switching to a Mac can be a challenge—even if your reliance on an Apple computer is only part time. And while the chasm between Windows and Mac OS computers and their devotees remains deep and wide, bridges between the two camps are more readily available than ever. These five apps can help even the most die-hard Windows user (like me!) feel comfortable and productive on a Mac.
WineBottler
Free
No, you can't actually use your shiny new Mac to make wine. But this might be the next best thing: WineBottler is a free app that lets you bring your favorite Windows applications over to Mac OS. It comes with a variety of apps pre-loaded; click on a favorite like Firefox, Microsoft Paint, or uTorrent to install it to your Mac and run it within the Wine app. If your must-have tool isn't included, you can use WineBottler to handle the installation yourself. Using apps within Wine can be slow, and downloading them yourself to the Wine Bottler takes a bit of legwork. But that time and effort is worth it if you can't stand to leave your favorite apps behind.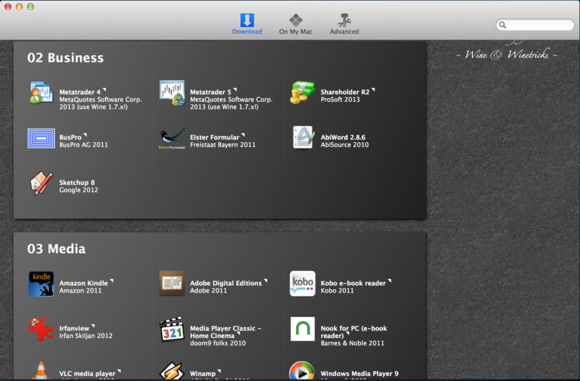 LastPass
Free
The only thing that might be worse than leaving your favorite apps behind? Leaving your trusted passwords behind. Install LastPass, and you don't have to worry. This app has been my trusted password manager for years, and I was so relieved to see how easily I was able to install it on my Mac browser. LastPass stores all of your valuable passwords in a vault, filling them in as necessary when you browse the web. It can also fill in forms and create secure passwords for you. LastPass works as a browser extension for Chrome, Firefox, Opera, and Safari and is available for free.
Caffeine
Free
When you want to stay awake, you reach for a cup of coffee. Turns out your Mac can benefit from a similar buzz. Caffeine, a free, lightweight Mac app keeps your computer from going to sleep. This app isn't just for those folks who are new to a Mac—it's for anyone who wants to keep their computer humming along while they're giving a talk, participating in a meeting, or are otherwise away from the keyboard. Once the app is installed, a small coffee cup icon appears in your menu bar; click it to activate the app, click it again to turn it off. If only real coffee worked as reliably.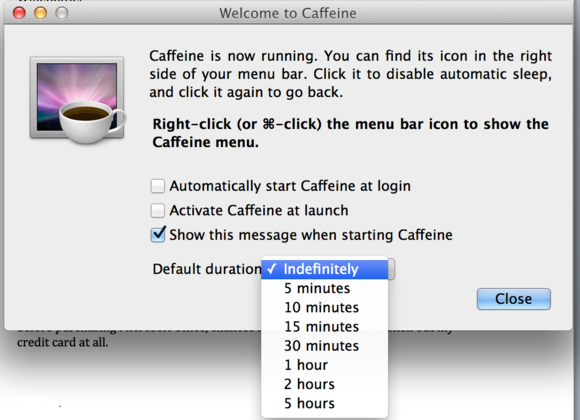 $1.25 per month
You paid a good amount of money for that shiny Mac laptop. Hidden helps you locate it should it fall into the wrong hands. Log into your Hidden account from any web browser and you can track your laptop's location, see who's using it courtesy of the device's camera, and get screenshots of exactly what they're doing with it. Hidden proved very accurate in my location tests, locating my laptop at the exact restaurant in which it was being used. And its price is reasonable: a Basic account (1 device) costs $1.25 per month.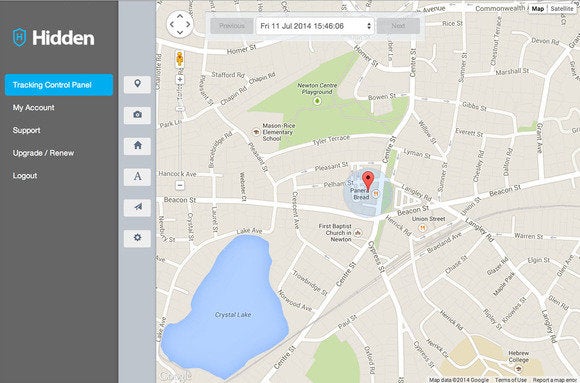 AirMail
$2.00
A beautiful computer begs for elegant software, but it has to be more than just a pretty face if you're going to rely on it. Enter AirMail, a $2 email client for the Mac that serves as a worthy alternative to Apple's included Mail app. AirMail certainly is pretty, with a sleek interface that is similar enough to familiar Mail clients like Outlook to make you feel at home, yet far more attractive. AirMail can be a bit slow at times, but Gmail users, especially, will appreciate all that it offers.