Asana, one of the older and most full-featured web-based teamwork tools, is launching an iOS app that promises almost all the functionality of the full-blown desktop browser service.
Expected to be live this morning in the iTunes App Store, the new iOS app replaces one that had only limited functionality. Asana executives say the new app makes it easy for users on the go to add projects and tasks, capture ideas on the fly, and modify meeting agendas.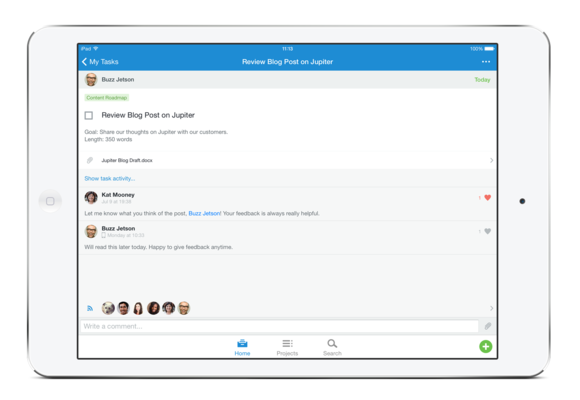 Asana is one of a growing group of web-based services designed to facilitate teamwork through task management. It combines elements of project management, collaboration tools, file storage and calendars. The company's stated goal is to reduce dependence on email by putting all communication regarding a project within the app.
The basic service is free for workgroups with up to 15 members; for premium features relating to privacy and support, Asana charges $50 a month for groups that small. Plans for groups larger than 15 start at $100 a month. The mobile app itself is free.