A short time ago, I worried aloud that I had lost one of the Windows Phones PCWorld keeps on hand for testing. A colleague snickered. "Why would anyone steal a Windows Phone?" she asked.
A good question—and I worry further that Microsoft's senior executives won't know how to answer that in a year or two.Today, I'm more convinced that Microsoft understands what it should be prioritizing on Windows Phone: the camera. I'm just not convinced they're going far enough.
Two weeks ago, Microsoft's Satya Nadella issued a memo that laid out the priorities of the company's smartphone division: Design phones that "align with Microsoft's strategic direction," he wrote. "To win in the higher price tiers, we will focus on breakthrough innovation that expresses and enlivens Microsoft's digital work and digital life experiences."
In the same memo, however, Nadella and Devices Group chief Stephen Elop set a priority of growing the Lumia market by slashing prices. "In the near term, we plan to drive Windows Phone volume by targeting the more affordable smartphone segments, which are the fastest growing segments of the market, with Lumia," Elop wrote.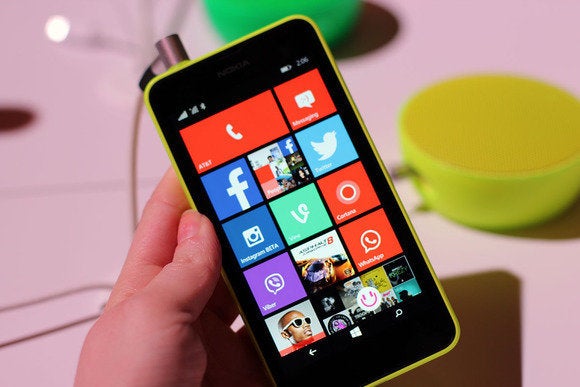 Now news leaks out that Microsoft plans to release two phones, code-named "Tesla" and "Superman," in the near future. As The Verge reports, Tesla is described as a replacement to the Lumia 720, whose relatively wide, f/1.9 aperture helped make up for other deficiencies, such as the measly 512MB of RAM. "Superman" sports a 5-megapixel, front-facing "selfie" camera and a 4.7-inch display. Nokia Power User reports that Superman will debut in two versions: a 4.7-inch display with an 8MP rear camera, or a larger 5.0-inch display with a 13MP rear camera.
Today's flagship is tomorrow's feature phone
We don't know what else Microsoft has up its sleeve. But as any smartphone owner knows, phones age quickly. Continual updates to the operating system deliver new features, but those features can also weigh down the phone as it performs other basic tasks, like switching from app to app. Even a flagship smartphone from two years ago can feel slow and clunky today.
Over time, users can sour on what was formerly a beloved product. But certain features, such as cameras, can stand the test of time.
A few weeks ago, Microsoft held an event to introduce some of the press to the capabilities of its Lumia smartphones, with demo units of phones including the Lumia Icon or the Lumia 1020.
Tellingly, the phones were preloaded with the Instagram beta app, Nokia Camera, Photoshop Express, Vine, and other apps designed to show off the phone's camera—which, in conversation, Microsoft executives confirmed as one of the strengths of the Windows Phone platform. Last week, on vacation in Monterey, I made sure to bring a Windows Phone with me, as the Lumia 1020's 41MP camera simply takes better pictures (that I can crop without losing fidelity) than my Samsung Galaxy Note 3.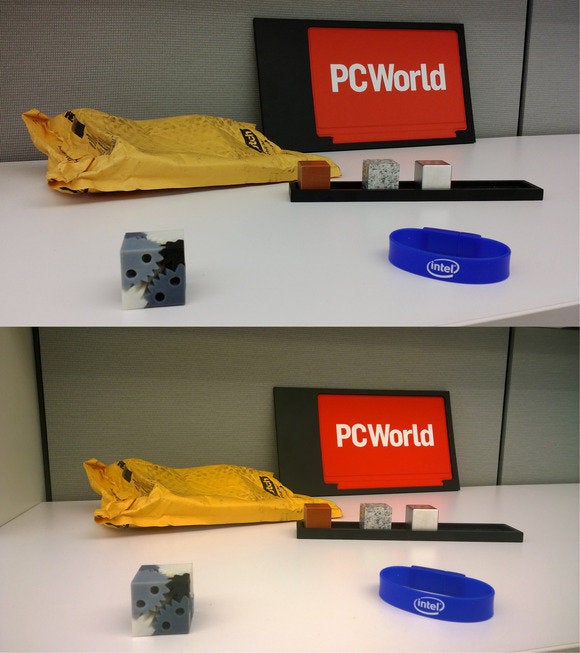 Following the recent announcement of massive layoffs in the Nokia division, however, that get-together feels somewhat like a wake. And then there was the subsequent release of the midrange Lumia 635, whose lack of a front-facing phone now appears misplaced given Microsoft's new-found love of the selfie.
Cameras last, CPUs don't
And this puts me, and Microsoft, in an odd position. On one hand, I'm an avowed fan of Microsoft's smartphone cameras. The combination of high resolution, color fidelity, low-light performance and manual controls provides a superior photo-taking experience—for the rear-facing camera. Will prioritizing the front-facing "selfie" camera go over as well? I'm just not sure.
What I do know, though, is this: the Lumia 1020 debuted in 2013. A year from now, I can still see Windows Phone customers pulling it out to document birthdays, vacations, and weddings. Physical features such as camera don't degrade over time. But as new apps and services debut, any phone will inevitably feel slower.
So maybe this is Microsoft's new strategy: tap-dancing between the high-end and midrange, taking the high-end camera technology it placed on the rear of the camera and migrating it to the front. Making the phone "personal" again. And tacking on a CPU that could conk out in a year or two, when a user's contract expires.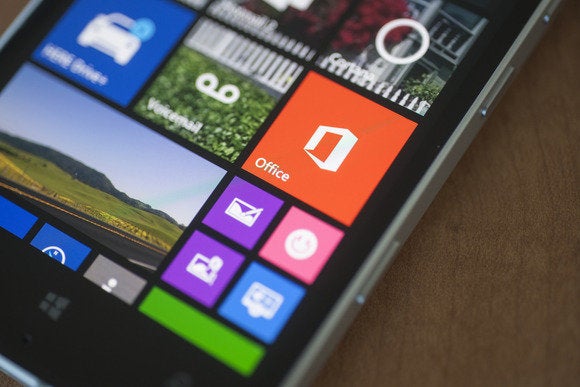 At this point, I've become less concerned about the "app gap" between Windows Phone apps and the rest of the smartphone universe. Even though I personally find a Windows Phone's Office and Outlook integration one of its strongest assets, I find myself using Windows Phones more and more for their cameras.
It may be wishful thinking, but what I'd love is for the 41-megapixel camera on the 2013-era Lumia 1020 become a flagship feature for new generations of Lumia phones. Microsoft's Cortana constantly gains new capabilities, but so do Google Now and Siri. Apps come and go. But gaining a reputation as the "SLR of smartphones" would allow photobugs to "step up" to a Windows Phone. Cachet begets jealousy, and Windows Phone could use a bit of that right now.