At a Glance
Expert's Rating
Pros
The price is right
Just the right amount of key customization options
Cons
Would be much better with mechanical keys
Our Verdict
The Roccat Isku FX lacks mechanical keys, but delivers an otherwise excellent typing and gaming experience.
Gamers need good gear. The wear and tear of countless intensive FPS sessions take their toll on even the toughest equipment. So treat yourself or a gamer you love to something shiny and new. Unless you want to blame your last death on your crappy keyboard, in which case, never mind.
Keyboards
Roccat Isku FX
Roccat's Isku FX keyboard isn't mechanical, but wipe that sneer off your face: The Isku FX is surprisingly good. It does everything a keyboard needs to do, and it does it well—translating your key presses into taunting forum posts and expertly timed reloads. The keys are spacious and comfortable, and they come backlit with LEDs that can approximate every color of the rainbow when configured with the lightweight, easy-to-use driver software. You can also program many of the keys, and create macros to give yourself a competitive edge. All for a mere $90—a fair price for a solid package.
BlackWidow Ultimate 2013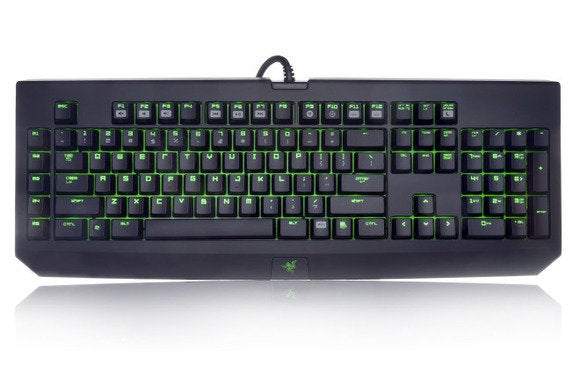 Farther up the gaming-keyboard totem pole sits Razer's BlackWidow Ultimate 2013, which serves up just the right number of frills to get the nod in a highly competitive market. The keys are backlit and most of them are programmable, supporting on-the-fly macro recording and multiple profiles for the seriously persnickety gamer. The lovely Cherry MX Blue keys are incredibly accurate and comfortable to use, whether you're in the grips of a marathon gaming session or working on some Shadowrun fan fiction. And $140 is a reasonable price to pay for a sturdy slab you'll be able to use day in and day out for years.
Headsets
Logitech G430
Gaming headsets with inline controls should be far more common than they are. They should also be this eye-catching, especially when they're this affordable. Priced at just $80, the Logitech G430 may qualify as a budget offering, but it doesn't compromise on performance. The 7.1 surround sound, which comes courtesy of the two comfortable cans, serves up crisp, clear audio for gaming and music.
Plantronics Rig
Plantronics seems to have centered the Rig gaming headset's marketing around the fact that the Rig can seamlessly switch between gaming audio and answering phone calls, thanks to its dual-channel mixer. It's a bit of an odd gimmick, no? Why not call out the fact that the comfortable, attractive headset nicely complements your gaming PC or consoles? Or point to the mixer itself, which offers on-the-fly volume and equalizer controls? The headset's excellent voice quality will come in especially handy if you have swapped out the boom mic in favor of the line-in mic and are taking a phone call while on the road. But maybe folks just don't call me enough while I'm gaming. Which is fine, I guess.
Astro A40 and MixAmp Pro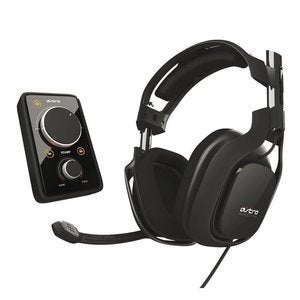 The Astro A40 and MixAmp Pro will set you back $250. It's also the definitive gaming headset—compatible with gaming consoles, PCs, and smartphones—delivering phenomenal audio experience whenever and wherever you want it. The headset is incredibly comfortable; it offers customizable magnetic decals to show off your favorite games; and it looks good in a minimalist, quasi-cyberpunk way. The MixAmp Pro, meanwhile, offers on-the-fly-controls for volume and audio balancing, supports Dolby 7.1 surround sound, and provides a big ol' volume knob that you can spin authoritatively. If $250 isn't an unrealistic amount for you to spend on your ear holes, buy this headset.
Mice
Corsair Vengeance M65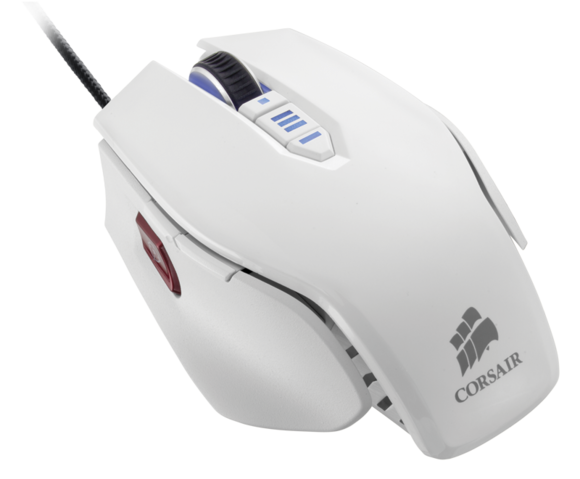 Using the Corsair Vengeance M65's sniper button—a big, red button located on the left edge of the mouse—feels like cheating. Press it, and you'll temporarily dial down the mouse's sensitivity—perfect for getting that extra bit of precision you need to nail me with a headshot from halfway across the map with little or no warning, you monster. This boost will primarily help out novices, I suspect, users who've already mastered the "360 no-scope" will appreciate the M65's 8200-dpi sensor, programmable buttons, and lean price tag of $70.
Roccat Kone XTD
The folks at Roccat are a bit preoccupied with the whole "customization" thing. Consider the Kone XTD: The mouse offers five sensitivity presets (200 to 8200 dpi) and can switch between them on the fly. The buttons are, of course, configurable, as are the device's overall sensitivity, the mouse wheel's vertical scrolling speed, and the responsiveness of the mouse wheel's horizontal tilt. Do people really use the horizontal tilt competitively? Is this why I'm so bad at games? Anyhow: It feels great, comes with removable weights so you can customize how heavy it is, and offers customizable LEDs—because at this point, why not? It's yours for $80, and is certainly well worth the price.
Razer Ouroboros
You know what really grinds my gears? The dearth of gaming options for us lefties. Razer hears us, though: The Ouroboros is nigh-unpronounceable, doesn't look much like a snake devouring it own tail, and costs $150—but it's also one of the best mice I've used in years. You can adjust the mouse's overall length and the angle at which the palm rest tilts, and you can choose between two styles of magnetic side panels. The many buttons are all programmable, though the mouse's symmetrical design means that half of those buttons will inevitably be a bit awkward to reach, unless you're exceptionally dextrous. The Ouroboros is a wireless mouse, but you can also plug in a USB cable if you demand extra precision. Razer's software has continued to improve, fixing all of the quibbles I had with the mouse when I originally reviewed it. Fellow southpaws, it's the holidays: Treat yourself.
Xbox Gamepad for Windows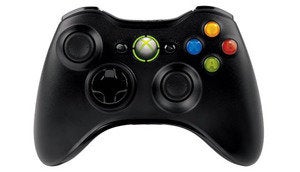 The Xbox Gamepad for Windows isn't the only game(pad) in town, but it might as well be. It's the de facto standard for just about every PC game, especially indies, and for good reason: It feels comfortable, works reliably, and packs vibration motors for some sweet force feedback. The Gamepad comes in wired ($40) and wireless ($60) flavors; and if you have an Xbox 360, it'll work there, too.
GameFly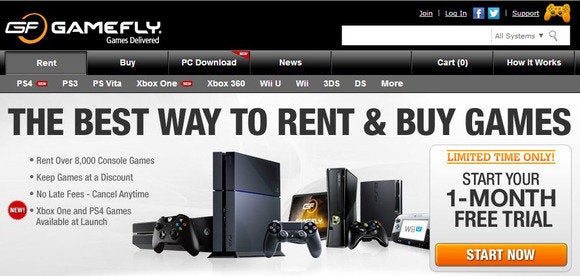 I'm cheating a little, as this isn't an accessory, strictly speaking. But GameFly remains one of the best deals in gaming, particularly for folks who want to save their hard-earned ducats. Consider the math: $25 a month gets you two games to borrow at a time from GameFly's massive library. That works out to $300 a year for the right to play absolutely anything you'd like, all for the cost of five new $60 games. Even if you normally buy only used games, you're looking at saving a chunk of change with a year's subscription to GameFly. PC gamers can get in on the action to, with unlimited downloads of games that are admittedly a bit old, but nonetheless constitute a nice perk. At the very least, give the free trial a whirl, to get an idea of how long it takes to get your hands on the games you want to play.