Web-savvy entrepreneurs and professionals know they need to be intentional about managing their online presence. In addition to creating a rich profile on LinkedIn and ensuring any social media posts position you in a good light, a landing page for your personal brand is a fantastic way to mold your professional image, improve SEO and give people an easy way to reach you.
Scads of platforms exist as virtual business cards. Here are several good ones, all of which are optimized for mobile.
Strikingly
Relative newcomer Strikingly recently launched a one-click site builder that harvests information from your Facebook profile to create a single-page website in seconds.
The platform is aptly named and generates a clean-looking page populated with beautiful background images. It creates five vertically-scrollable slides, including name and profile picture, experience, hometown, and contact, as well as one titled "what I believe in."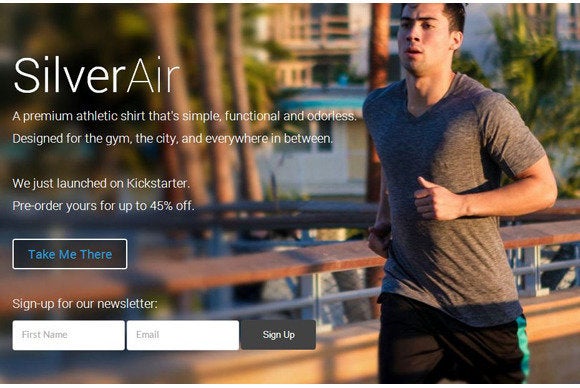 Editing is a snap with Strikingly, and it's easy to upload images to the experience slide and link them to other Web properties. You can also connect your page to a slew of social media platforms so visitors can see what else you're doing on the Web.
While Strikingly offers a simple personal landing page for free, it also sells paid subscriptions for $8 or $16 a month, which let you use a custom domain, add more than one site, access additional bandwidth, and more.
Vizify
Vizify pulls your Twitter, LinkedIn, Foursquare, Facebook, and Instagram accounts together into a succinct and graphically interesting online bio. For instance, if you connect your Twitter account to Vizify it will create a section called "Words" that lists a handful of keywords you most often include in tweets and heat-map of each one on a timeline according to how frequently you used them. Clicking on the timeline generates a pop-up that shows relevant tweets and allows people to reply or retweet directly from Vizify. The service can use similar information to create an animated-video bio as well.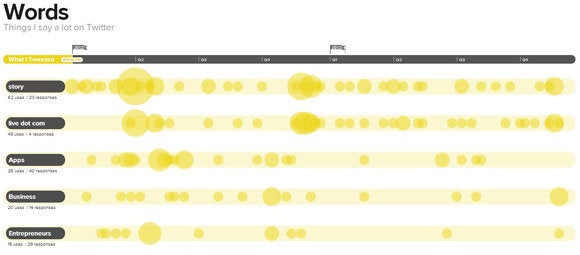 Although Vizify sources content from social channels, it's not particularly good at connecting you with others. For example, if you search Vizify for names, locations, professions, companies, or schools, it offers a custom Google query.
Premium accounts for $3.33 a month or $6.99 a month add features such as advanced analytics, the ability to add video, audio and documents to your bio, priority support, and minimized Vizify branding.
About.me
About.me is hands-down the most social web hosting service of the five profiled here. Each time you log onto the platform it shows you the about.me pages of people who have viewed your profile, added you to a "collection," or complimented your page. And if you include your location or interests in your profile, the platform will highlight profiles of people located nearby or with similar interests.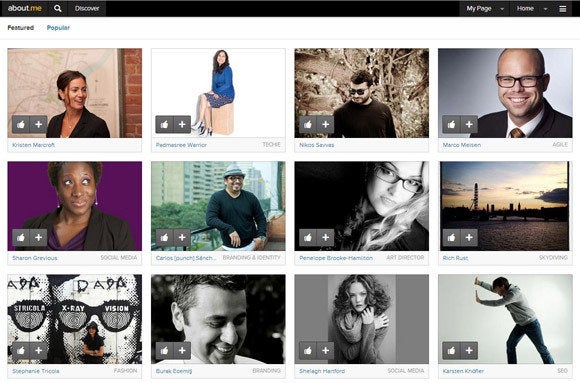 About.me also has a "find friends" feature that lets you mine Facebook, Twitter, LinkedIn, Gmail, and Yahoo Mail for connections who use the platform. Once added to your favorites, these users receive a notification which may prompt them to check out your page.
When you view other people's profiles you can send them various compliments, such as "love your page," "awesome bio," or "I'm impressed." Another nice feature: When people click on icons for social media services you've connected to your account, About.me gives them a pop-up of your content there instead of sending them to the actual site.
Flavors.me
With a free Flavors.me account you can connect your landing page to five services from a choice of a dozen, including Twitter, Facebook, Instagram, LinkedIn, YouTube, Tumblr and Blogger. The service offers a plethora of ways to customize your site with various layouts, displays, backgrounds, colors, fonts, and visual effects. You have to ante up for a $20 a year premium account to add a contact form so people can reach you or to see stats about what kind of action your site is getting. And while a free account lets you search the Flavors.me community for keywords to surface to other users who share your interests, you'll need a premium account if you want others to find you.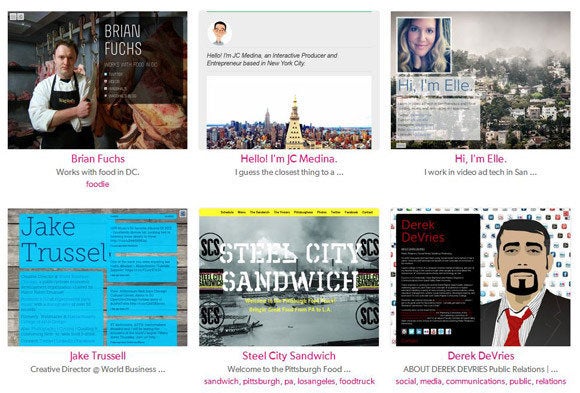 A premium account also increases the number of available layouts from 7 to 17, lets you connect an unlimited number of services, and adds real-time stats, as well as custom text and maps. For another $14 a year you can use a custom URL.
Pixelhub.me
Pixelhub.me is a successor to the four year old DooID, and if you're willing to do a bit of fiddling it will help you create a clean, professional-looking page.
Pixelhub.me, offers optimized layouts for four common website needs: Personal Splashpage, Promote Services, Musician Page, and Portfolio. If none of those fit the bill, Pixelhub.me allows you to start building your site from a blank page. Editing or deleting modules is straightforward, thankfully, because the platform populates its templates with stock photography and word placeholders that you'll likely want to change.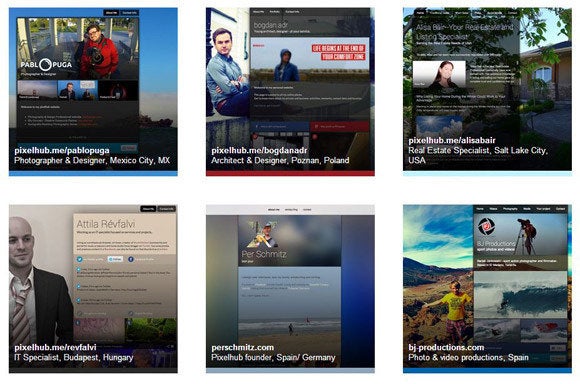 Pixelhub.me isn't as intuitive as some other personal landing page platforms. For example, connecting social media accounts with Pixelhub.me is more than just clicking through authorizations. Instead, you need to manually edit your profile URL. For example, to connect an account with LinkedIn, Pixelhub provides the service's URL—www.linkedin.com—and you need to input the rest of the link, such as /in/christinadesmarais.
Premium subscriptions for $6 a month or $12 a month add features such as the ability to use a custom domain, no ads, Google Analytics integration, a contact form, and more.