As New Year's resolutions go, "going paperless" is a perennial Top 10 contender, somewhere between "lose weight" and "save money." But if you've ever resolved to digitize your documents before, you've learned that talking about it is one thing. Actually doing it is a tricky proposition. If you're like most people, you're already comfortable with managing your incoming digital data; it's the lingering paper that's the problem. To be honest, you'll probably never stop every last piece of paper from crossing your desk, so scanning it is essential.
Scanning can be a complex process that requires solid hardware, plenty of storage (either offline or online), and no small amount of personal dedication. Here's how to streamline all of this and make scanning as painless as possible.
Select the right hardware
You'll quickly be lamenting another failed resolution if your hardware isn't up to the task. The good news is that most printer manufacturers now produce capable all-in-one devices that will give you quality scanning in the same chassis as a color printer, copier, and fax machine, often for $200 or less.
Reviewing scanners is outside the scope of this story, but PCWorld has fortunately done that heavy lifting for you. Be sure, as you page through the reviews, that you consider only devices that include a sheet feeder and a duplexer. The best intentions to reduce paper have been torpedoed by having to place originals on a flatbed scanner one at a time or dealing with discombobulated scans with their pages out of order.
Scanning speed should be another prime consideration, as scanning is an activity you won't exactly want to linger over. The more people who'll be using your scanner, the faster and more feature-filled you'll want it to be. Our top-rated Lexmark OfficeEdge Pro5500 can scan up to 10 single-sided color pages per minute, while Samsung's pricier (and larger) CLX-6260FW is rated for 20 pages per minute. If you only anticipate having to scan a dozen or so pages per session, speed won't be a big deal. But when those pages start to surpass 50 or 60, the time savings offered by a faster scanner can really add up.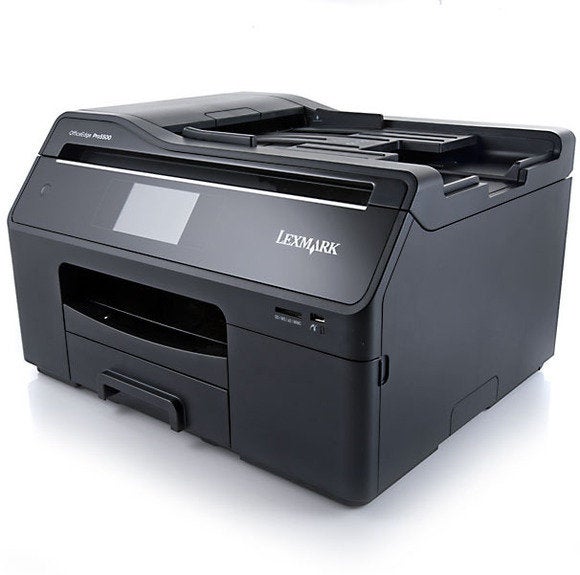 Another option is a scanning appliance like Neat's NeatDesk or Fujitsu's ScanSnap, which are standalone scanners (not printers) designed to turn scanning into a simple, painless task by taking the hassle out of the process and integrating cloud services (more on this later) closely with the hardware. If you don't mind having an extra piece of equipment on your desk (since you'll likely still need a printer), they're capable solutions. Mobile solutions like the Brother DS-920dw are also available for users on the go.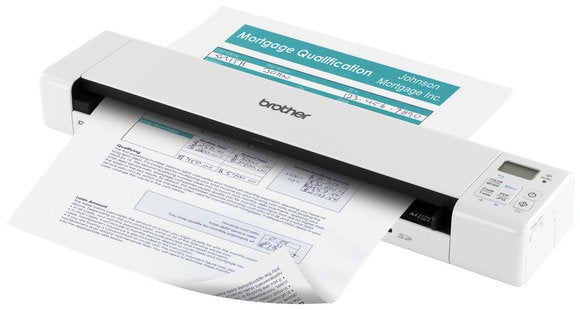 Scanning software
The good news: Scanning has become integrated into a vast number of software programs and mobile apps in addition to the options offered by hardware devices directly. The bad news: That gives you, the user, perhaps too many options to choose from.
You can scan directly from the operating system—both Mac OS and various Windows versions support it—as well as through apps like Word and Acrobat. Mobile devices now offer a plethora of scanning apps, too—many let you use your phone's camera in lieu of a separate device—though for document archival purposes, you'll probably want to stick with a legit scanner that offers better quality.
Which method you choose is largely irrelevant, but most users will likely find the software included with their scanner the simplest and most straightforward option. The key consideration to ask is what the program does with the scanned documents. If you plan on archiving them on your own PC, you'll want a system that can easily place them in a folder that you specify. If you plan on archiving them online, you'll want one that works well with your cloud service of choice.
Taking it to the cloud
The most critical advancement in the world of scanning in recent years has been the integration of the cloud with scanning software and hardware. Now, instead of having to find and manage local storage for all your scanned documents and then deal with online archives, you can send scans to your online storage system of choice straight from the scanner.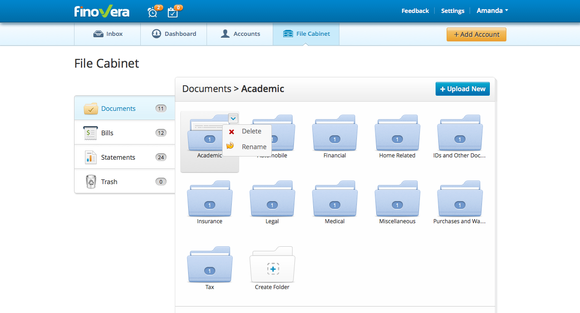 The examples are too numerous to fully outline. For example, the Fujitsu ScanSnap can send documents to SugarSync, Evernote, Google Drive, and other online locations, while Epson's "Scan to Cloud"-capable scanners can save directly to Box, Dropbox, Evernote, and Google Drive. You'll need to spend some time configuring things, but once set up you'll find you can cut out the middleman effort of manually copying files to the cloud for backup.
Other similar services are focused exclusively on cloud storage and include document scanning as a feature. Check out SimpleScan and Finovera, which are designed to wean you from reliance on local storage altogether by putting everything online, though some may have some initial concern over trusting their entire financial lives to a cloud service.
Tagging and archiving
Now for the bad news: No matter where you store your files—online or off—you'll need to do at least some work to manage them. Just because you're scanning stuff doesn't mean it's going to be easy to find later. As lawyer Tom Flores notes, "The only thing worse than watching an attorney looking for a document in a banker's box of paper is watching an attorney try to flip through documents on a tablet."
Think about the files as you scan them by tagging them appropriately and archiving them in the proper place. Scanned files should have an appropriate name and be filed in an appropriately tagged folder. (Apps like Evernote are designed to make this kind of organization easy for you, so take advantage of it.) As well, you should use OCR whenever possible to ensure the contents of each file are archived and searchable, dramatically increasing the value of your scans.
Workflow management
Lastly, scanning does involve some physical and mental effort on your part. This kind of menial exertion is hardly at the top of any busy professional's to-do list, but it's important that scans be completed regularly in order to ensure your scanning system retains its value.
In the best case, all paper would be immediately scanning and recycled as soon as it hits your desk, but that's probably overly optimistic. Depending on the specifics of your work and the volume of the paper you receive, scanning work can safely be done on a once-or-twice-a-week schedule, provided you stick with it and don't let the "in" box stack get too high. Scanning needs to become a habit… and you can use your off days to sign up for electronic statements, unsubscribe from non-essential mailings, and talk to clients about your preference for electronic communications.