CES comes at an awkward time of the year for PC manufacturers. The holiday shopping season has ended by early January, and the industry's next big selling season—back-to-school time—is many months away.
But in spite of the bad timing, we saw the tablet PC and netbook form factors launch at CES 2010, and Intel announced its Ultrabook definition at CES 2012 and its new Atom lineup (code-named Bay Trail) at CES 2013. So what might we expect to see on the PC front at CES 2014, which begins next week in Las Vegas?
The scuttlebutt? Not a lot that's really new. Once again, it's a matter of timing. The first wave of Bay Trail–powered devices hit the market soon after September's Intel Developer Forum, so we don't expect to see a lot of new tablet PCs launched at this CES. Conversely, the first wave of new PCs powered by Intel's fourth-generation Core processor (codenamed Haswell) arrived some time ago. For its part, AMD isn't expected to ship its Kaveri family of processors until the middle of this month.
Sounds discouraging, right? Well, call me a hopeless optimist, but I still expect to see some exciting new PC products at this year's show, and I can't wait to get there.
Intel headlining CES 2014 keynote
Intel CEO Brian Krzanich is making the opening keynote speech this year, so he could surprise us with something totally out of the blue. Just bear in mind that Intel announced its latest Ultrabook definition when it launched its Haswell family of CPUs in June 2013. The company is not about to announce a new definition just six months later.
Lenovo, on the other hand, is the world's number-one PC manufacturer and has shipped only a handful of Haswell-powered models to date. A company in Lenovo's position takes a risk when takes that kind of deliberate approach, but it can also benefit from letting the competition make the first move. It gains an opportunity to see what worked and what flopped.
I would speculate that, at a minimum, Lenovo will announce a Haswell-powered version of its flagship Ultrabook, the ThinkPad X1 Carbon Touch. And we could see a lot more: Lenovo is taking over the Venetian's AquaKnox restaurant for the duration of the show, and has booked the entire top floor of the Renaissance Hotel, adjacent to the convention center. No company spends that kind of dough to show off the same products you can see at Best Buy.
Number-two PC manufacturer HP isn't exhibiting at CES at all, but the company could take advantage of the show's timing to announce a new product or two. Dell, now a private company, has booked two meeting rooms at the Venetian, but it won't have a booth on the show floor. That tells me the company won't be doing much in the way of grand unveilings. Samsung, Sony, and Toshiba will be quite visible at the show, but PCs are a relatively small part of their tech portfolios.
Steam Machines
One thing we will certainly see is a number of new PCs designed to run Valve's Steam OS. The Steam Machine concept is designed to compete with video-game consoles such as Microsoft's Xbox One and Sony's PlayStation 4. Like those devices, a Steambox will connect directly to your TV, and it will come with a wireless gamepad instead of a mouse and keyboard.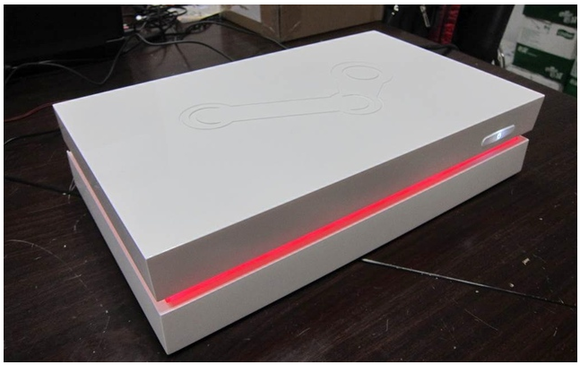 Demo kits are already in the hands of beta testers, but Valve won't be selling machines at retail. It will rely on third-party partners instead, and companies such as iBuyPower and Digital Storm have already teased their versions.
Chromebooks
Amazon recently announced that two of its top-selling notebooks in 2013 were Chromebooks, so we could see some new models at CES. Acer, Dell, HP, and Samsung already have models in that space. Lenovo does, too, but it sells its Chromebooks only to schools right now. We spotted a Toshiba Chromebook at IDF in September 2013—however, the device was never officially announced as a product destined for the U.S. market. Considering the gathering Chromebook momentum, such an announcement could very well happen at CES.
PC-related products
Manufacturers of components and products that work with PCs aren't bound by the same sales and marketing constraints that limit PC builders. So I expect to see a number of announcements that aren't big enough to catch the attention of the mainstream media, but that are interesting nonetheless.
There will likely be a number of 4K-resolution monitors at the show, for instance, and both of the two major GPU builders—AMD and Nvidia—have announced press conferences. Also, with the "Internet of things" trend in full flower, I expect we'll see a lot of networking and home-automation products announced at the show.
The companies that didn't fare so well in our recent 802.11ac router roundup have had time to go back to the drawing board, and they may have several new routers and Wi-Fi adapters to talk about next week.
For more on the new products and trends we expect to see, don't the CES 2014 predictions by our own Philip Michaels.