The U.S. National Security Agency is attempting to build a new breed of supercomputer that theoretically could make short work of cracking most keys used for encrypted communications.
The project to build "a cryptographically useful quantum computer" is part of an $80 million research project called "Penetrating Hard Targets" that is taking place at a campus in College Park, Maryland, according to The Washington Post. The newspaper quoted documents it said were provided by former NSA contractor Edward Snowden.
Since the early days of encryption, an important defense in the security of each system has been the amount of time it would take to attack and discover the encryption key. The longer the time required, the greater the motivation and financial investment needed to discover the key.
As computers have gotten more powerful, longer encryption keys that are harder to crack have been employed, so today keys of 256 bits or more are common, especially for sensitive information. Even with a powerful supercomputer, experts generally agree it would take many years to crack a single key of 256 bits or more.
Quantum computing turns all of that around.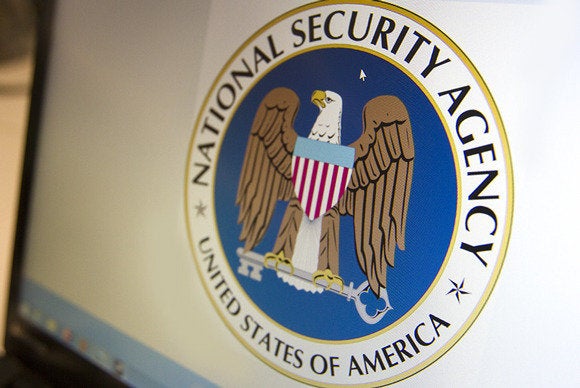 Unlike traditional computing, which relies on single bits of information that represent either one or zero, a quantum computer employs quantum bits that hold the value of one and zero at the same time.
If you're wondering how that's possible, you're not alone. Even the world's leading quantum computing experts don't totally understand how it works, but they are in agreement about what it means for encryption keys.
Because each quantum bit holds two values at the same time, a string of quantum bits can represent all numbers simultaneously. That means a future quantum computer could do many calculations in a single step, not one by one as today's computers do. So, cracking an encryption key could become child's play.
At least, that's the theory.
Scientists are yet to get reliably operating quantum computers capable of doing complex mathematical calculations, but it appears the NSA program is aimed at doing just that.
Many universities and research labs around the world are investing millions of dollars in programs to make reliable quantum computers, and the technology is improving every year, but to date no one has reported a breakthrough that would make today's encryption keys unsafe.
However, the prospect of a future quantum computer might be enough to worry some people today, if the data being encrypted is something that will still have value in a few years or a few decades.