Love it or hate it, the annual International CES is the way the year begins for many people in the consumer electronics industry. Next week in Las Vegas, companies will present their vision of things to come, some of it grounded in fact and some pure speculation. For all the solid technology on show, there's an equal amount of "throw it out and see what sticks" gadgets and gizmos.
Here's a look at some of the highest profile technologies of CES 2013 that didn't quite live up to the dream, at least not yet.
Alternative OS smartphones
At CES 2013, there was a lot of talk about the just-launched Windows Phone 8 OS and the soon-to-be-launched Blackberry 10 OS. But a lot of buzz surrounded two would-be competitors: Firefox and Ubuntu. Both demonstrated early versions of their phone OSes, and geeks everywhere drooled at the shiny demos.
Twelve months on, the Firefox phone is a reality in a just a handful of countries, and the Ubuntu phone has yet to appear. Ubuntu-maker Canonical has reportedly just signed a deal for a phone, but hasn't identified the company it's working with.
But the "miss" here isn't so much with the companies as the industry's enthusiasm for these phones a year earlier. Despite a more competitive marketplace, Android solidified its lead in 2013, and consumers haven't shown much interest in jumping to other platforms.
Dell Ophelia Android HDMI PC
Turn any TV into a PC! Dell's Project Ophelia is an Android PC in a stick that connects right into the HDMI port on a television. That means your TV can become a "fully-fledged" Android PC, which essentially means a smartphone with a big screen. Sure, you'd be able to run Android apps on the TV, but is that any real advantage over your smartphone?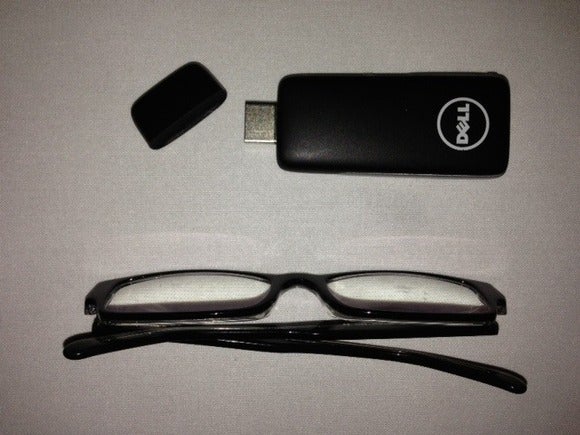 The answer's unclear because the stick, now called "Wyse Cloud Connect," still isn't available. At one point it was coming in the middle of 2013, then it was reportedly coming in December.
Lenovo tabletop PC
In a world where PCs are getting thinner, lighter and more portable, a 27-inch "tablet" PC with two hours of battery life is always going to be a tough sell. Lenovo found that out this year when it put on sale its IdeaCentre Horizon table PC that was first shown at CES. The computer is designed to be laid flat on a table so a family can, say, play digital board games. Lenovo's marketing department even came up with a new word to describe the hours of part physical, part digital fun families would have: "phygital."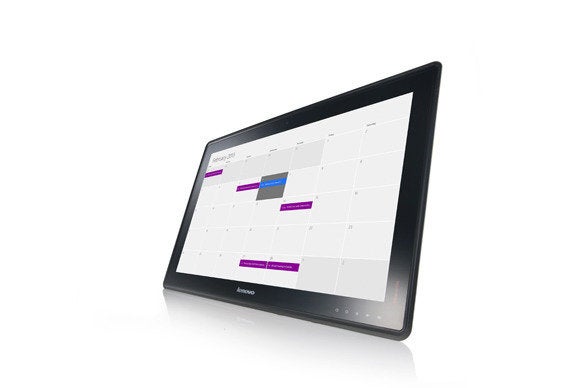 It went on sale in the middle of 2013 for $1699, but apparently without much explanation as to why it's any better than a regular tablet for computing and a $20 actual board game that doesn't require batteries. It's still on sale, but as CES 2014 rolls around it costs $1199.
Windows 8
What a difference a year makes. At CES 2013, computers running Windows 8 had only been on the market a few months and consumers were just getting used to the OS. Unfortunately for Microsoft, consumers weren't totally happy with what they were seeing, were confused by a version called "RT" and were also getting used to accessing their email, browsing the Web and playing games on non-Windows tablet PCs.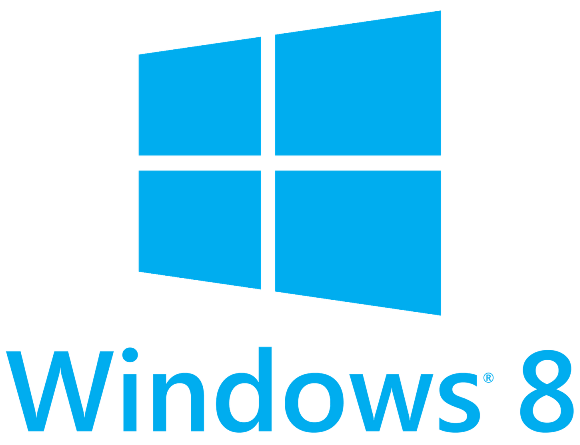 A year later, this year's show-floor demos and product announcements will serve as a gauge of the popularity of Windows 8 and traditional desktop and laptop PCs as a whole.
The Chinese smartphone invasion
Two major Chinese smartphone manufacturers, Huawei and ZTE, used CES 2013 to launch flagship smartphones that attracted a lot of attention. The gadget blogs loved the large screens—around 6 inches—and furnished readers with lots of close-up shots, quick reviews and praise for the flashy handsets.
So where are the phones? The CES launch events were a clever ploy by Huawei and ZTE to capitalize on the mass of gadget-loving bloggers in Las Vegas and get some easy publicity for their brands. The phones were primarily aimed at the Chinese market, so the "miss" here goes to the bloggers, who should have been a bit more critical.
OLED 4K televisions
Ah, OLED. Televisions based on this screen technology show a picture that's brighter, more colorful, and more vibrant than a typical LCD screen. They've been "the next big thing" for the last few years and everyone who sees one wants one … until they see the price tag. At large screen sizes, OLED remains a difficult technology to manufacture and that's reflected in a hefty price that puts them out of the reach of most consumers.
At CES 2013, OLED collided with the other "next big thing" in TVs: 4K resolution, which is four times today's best HD resolution. The result was an amazing picture made greater by the carefully chosen demonstration videos that showed off the best attributes of the screens. Some of the first 4K OLED TVs are expected to be launched at this year's CES but don't expect to be able to afford them. Indications are they'll cost tens of thousands of dollars.