Las Vegas—If you think high definition means 1920 by 1080, it's time to widen your horizons. Lenovo and several other vendors will be introducing 4K monitors with a resolution of 3840 by 2160 here at CES. That's more than 8 million pixels splayed across 28 inches of glass.
Lenovo announced two such displays on Sunday. One, the ThinkVision 28, is more than just a display's storage. This 10-point touchscreen monitor also houses an Nvidia Tegra processor that can run the Android 4.3 operating system. The touchscreen can be used with Android as a stand-alone computer, or it can send commands back to a desktop or laptop PC connected via USB.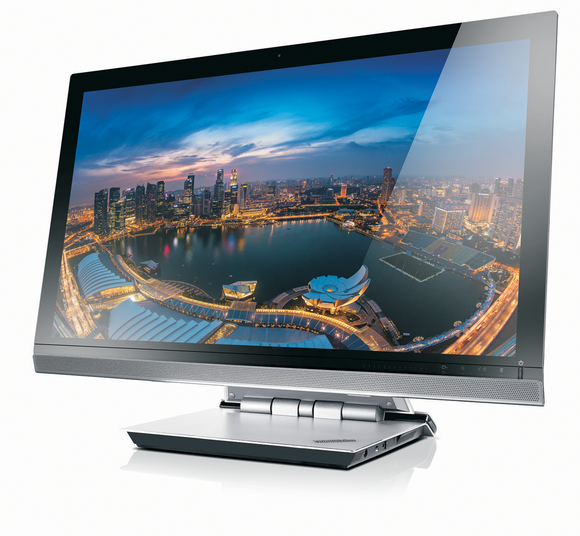 The ThinkVision 28 will have 2GB of DDR3 memory and 32GB of eMMC storage, and will be capable of synching secondary devices such as smartphones and tablets to the display. It can connect to the Internet via an onboard ethernet connector, and it will have three HDMI ports to support PCs, game consoles, and other devices, as well as one DisplayPort 1.2 connector. The display will have a USB hub with one USB 2.0 and three USB 3.0 ports (one of which will provide always-on charging). It will be outfitted with one microSD slot, and it will also support NFC (near-field communication).
Think Vision Pro 2840m
The other new model, the ThinkVision Pro 2840m, is a conventional 28-inch display designed with both business and entertainment applications in mind. The monitor will have tilt, swivel, and height adjustments, but it apparently is not capable of swiveling into portrait mode. It's a 10-bit display, but its color gamut is limited to 72 percent.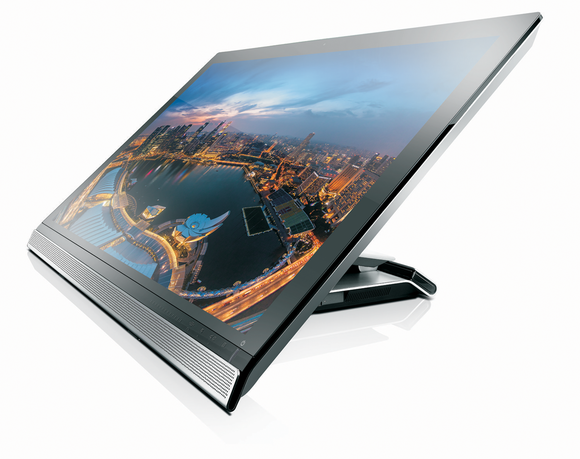 The monitor will be outfitted with DisplayPort, mini-DisplayPort, HDMI, and MHL (Mobile High-definition Link) connectors to support consumer and commercial desktop PCs and laptops, as well as smartphones and tablets. It will have an integrated USB hub with three USB 3.0 and two USB 2.0 ports, stereo speakers, and a headphone jack.
The ThinkVision 28 won't be available until July 2014, according to Lenovo's press release. Prices for the smart display will start at $1199. The ThinkVision Pro 2840m will be available in April 2014 for $799.