LAS VEGAS—D-Link and Netgear have both announced so-called range extenders to improve the coverage of Wi-Fi networks based on the 802.11ac specification.
At the International CES trade show, each of the network equipment vendors rolled out two new products. From D-Link comes the Wi-Fi AC1200 Dual Band Gigabit Range Extender and the Wi-Fi AC750 Dual Band Range Extender. Netgear is introducing the AC750 Wi-Fi Range Extender and the AC1200 High Power Wi-Fi Range Extender.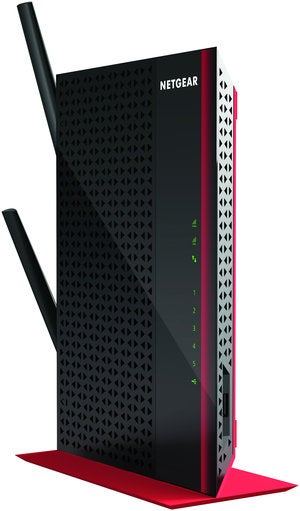 The range extenders are not connected to the Internet like a wireless router, but are instead placed at the edge of an existing Wi-Fi network to amplify its signals.
The goal with all four products is to extend wireless signals to hard-to-reach areas such as basements, upstairs bedrooms or outdoor areas and in the process improve the performance of applications such as video streaming. They all use 2.4GHz and 5GHz frequency bands to achieve this.
D-Link's Wi-Fi AC750 Dual Band Range Extender is the cheapest at $59.99, and is described as capable of speeds up to 433M bps using 802.11ac.
For $89.99 users can choose between D-Link's Wi-Fi AC1200 Dual Band Gigabit Range Extender or Netgear's AC750 Wi-Fi Range Extender. D-Link's product has four Gigabit ethernet ports and can handle speeds of up to 867M bps. Netgear said the AC750 supports speeds of up to 750M bps. It has a Gigabit ethernet port and external antennas to improve coverage.
The most expensive of the new products is Netgear's AC1200 High Power Wi-Fi Range Extender at $129.99. It has external antennas and five Gigabit ethernet ports to connect devices such as Blu-ray players, game consoles and smart TVs. To improve performance it also uses a technology called beamforming which aims the signal more directly at the receiver. The unit's maximum capacity is 1.2G bps, according to Netgear.
To take advantage of the higher speeds users also need a compatible client.
The bandwidth that vendors report their wireless products are capable of should always be considered with some caveats, or as Netgear describes it: network conditions and environmental factors, including volume of network traffic, building materials and construction, and network overhead, lower actual data throughput rate and wireless coverage.
Netgear's extenders are already available and D-Link will start shipping its products in February.