LAS VEGAS— We now know what the full potential of a Steam Machine looks like, courtesy of an announcement by Valve and Dell's Alienware division at CES Monday.
"Full potential." Those are the words Valve founder Gabe Newell used today in a statement provided to PCWorld.
The full quote:
"We have been working with Alienware since we began defining our vision of the Steam Machine. Alienware's historic commitment to gaming, their design and engineering capabilities and their global reach made them an ideal partner for us on our Steam Machine project. The result of our collaboration is the Alienware Steam Machine, a console that encapsulates the full potential of what a Steam Machine should be."
So what does the full potential look like?

Black and blue and shiny all over, apparently. Alienware claims this sleek box is the result of a four-year collaboration with Valve—an effort to create a high-end PC in a small footprint that still looks at home in the living room.
It's hard to get a full idea of the machine's size from pictures alone, but it certainly looks like Alienware succeeded on the size front—this is a machine made for living room use. (Unlike, say, Digital Storm's enormous Bolt II Steam Machine model revealed earlier in the day).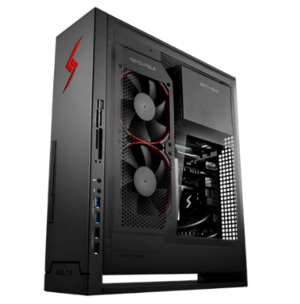 Alienware also touts "optimal thermal and acoustic management"—important factors for any living room machine. It takes a lot of fan power to cool off the high-end components found in gaming PCs, especially in a smaller chassis, but fans introduce noise. Whether the reality lives up to the promise…well, let's just say there are a lot of questions still.
In fact, we know next to nothing about this machine. Alienware is keeping specs, price, and release date close to its chest, with only the promise of "late 2014" to tide us over. Alienware is a high-end brand, traditionally, so we can doubtless expect a high-end Steam Machine. How high end, though? And how easy will it be to upgrade the interior components? That remains to be seen.
But long story short: I wouldn't expect the Alienware Steam Machine to compete with consoles in price.
Opening up the X51
Alienware also revealed that its X51 desktop, previously a console-sized Windows machine for living room, will also be available in a SteamOS version later this year.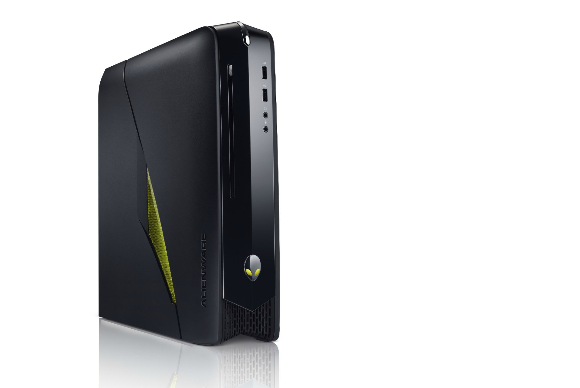 Unlike the dedicated Alienware Steam Machine, we do have specs for the (current) X51. The existing X51 starts at $700, which gets you an i3 processor, 6GB of memory, a terabyte hard drive, and an Nvidia GeForce GTX 645 graphics card.
The high-end X51, retailing for $1,300, currently comes with an i7 processor and the AMD Radeon R9 270x graphics card. It's unclear whether any of these specs will stay the same for the SteamOS unit. (Valve favors Nvidia cards.)
It's also worth noting that the X51 currently sports an optical drive—a relic of a pre-Valve age. The dedicated Alienware Steam Machine has no optical drive.
Put your wallet away
As for whether you even want a Steam Machine, that's a whole different story. Hardware is only one end of the equation when it comes to Valve's new ecosystem, and our initial impressions of the SteamOS beta were less than stellar. Valve has a lot of work to put in before it makes the case for why the average consumer wants one of these things in the living room instead of an Xbox One or PlayStation 4.
Regardless, it's only January and next December is already shaping up to be a very interesting shopping season.
Valve just hosted its CES press conference, where it unveiled a host of other hardware partnerships. We'll have more coverage of that event—including specs for a number of machines—up soon, so keep checking back.