Cab rides as mobile offices. Low-battery warnings. Mountains of business cards. Estimating the time it will take to traverse a convention hall—or grab a coffee. Let's face it: there's really no better test for the future of on-the-go productivity than the Consumer Electronics Show itself.
While it's true that the Internet of Things and wearable technology in particular may represent the Next Big Thing in computing, the fundamental problem hasn't changed: how to take data, assimilate it, and apply it to make our lives more productive. Simply put, information needs to be constantly available, close at hand, and contextual.
Viewed through that lens, only a few of the products and technologies announced at the show truly make sense. In fact, three of the five productivity trends I found at CES involve bringing the information you need inside contexts they've never really been before.
1. Google bringing Android to cars
Neither the Windows nor the iOS ecosystem provide the range of contextual information that Android's Google Now does. So bringing Android to Audi, General Motors, Honda, and Hyundai by the end of the year implies that not only will your car know when and where your next appointment lies, but exactly how long it will take to get there.
If you know the power of Google and Google Now—tracking flight times and delays, the ability to set time- and location-based reminders, dictating email, sending texts—you'll understand that this is an intermediary step to the self-driving car. Because basically, once a car can drive itself, it will become either an extension of your office, your living room, or both.
Sadly, I'd expect to see the car companies repeat the same mistakes as some wireless carriers, adding bloatware or a custom UI that will slow down the system. Ceding the dashboard to Google will be a devil's bargain for an automaker: the Google UI is what the customer wants and will be most familiar with, but it represents a dangerous concession that may diminish the carmaker's relationship with the customer over the long run.
2. Standalone, voice-driven smartwatches
In my mind, the sleeper hit of the show was the Omate TrueSmart smartwatch, powered by Nuance. I lobbied to include it among our PCWorld Best of Show awards for CES 2014, but lost because not only did Nuance show off the watch at the Hard Rock Hotel, well away from the show, but other editors were paranoid that we'd be awarding a smartwatch that might fail under pressure.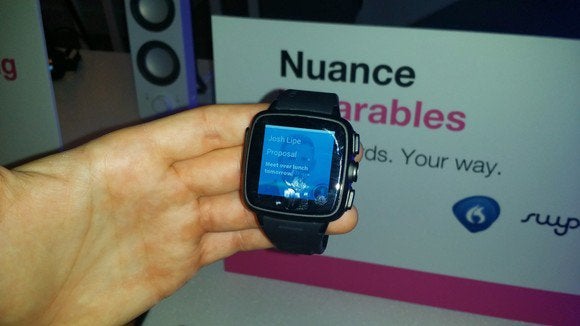 Hooey, on both counts. But let me briefly recap why this is the wave of the future: voice-controlled smartwatches with all-day battery life and their own SIMs will eventually eliminate the need to tote a phone around, as unbelievable as that sounds today. Yes, the TrueSmart is somewhat thick and clunky. But that will slim down over time, as chips from ARM and Intel continue to shrink and add functionality, and battery density improves. A smartwatch represents the epitome of glanceable information, such as the location of one's next appointment. And the ability to set reminders and search for answers with voice alone is an incredible tool.
I also think that Nuance is well positioned for the next step beyond smartwatches: hands-free computing.
3. Smart earbuds: the next opportunity
Societal impact aside, most would argue that Google Glass represents the epitome of wearable computing: an unobtrusive assistant that provides contextual knowledge on demand. But digital assistants don't have to be built around screens. Intel's development work on a smart earbud and "Jarvis" virtual assistant shows that a digital assistant can just as easily whisper in your ear.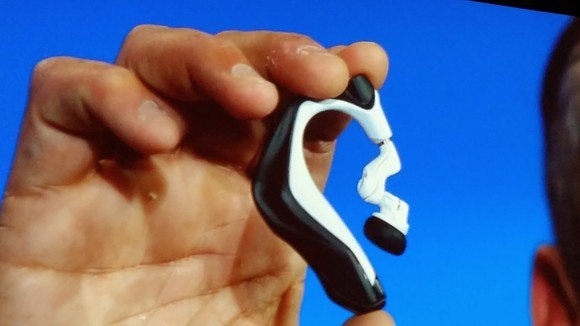 Consider how many of you own Bluetooth headphones, which already accept a limited number of voice commands. But one can talk to an intelligent earbud as easily as a smartwatch or Glass, while the result is confidentially whispered into one's ear. It's actually a huge opportunity for a Jawbone or a Plantronics to exploit, should they wish to. (Jawbone has taken the first steps in this direction with its MYTALK platform, which can orally update you on your upcoming calendar appointments.)
And if you can justify a smartwatch purchase to eliminate the need to pull a smartphone from your pocket, buying a smart earbud shouldn't be too much of a stretch, right?
There's only one problem, and it's a fairly big one: safety. Google has no plans to add a cellular radio to Glass, probably because no one really wants an always-on, always-warm cellular radio transmitting radiation right next to your ear. So while a smart earbud may supplement a smartphone, odds are that it won't entirely replace it.
4. The PC: A speech, gesture, eye-tracking gestalt
A day after returning from Las Vegas, I'm back in the office, trying to synthesize what I've learned on my touch-enabled Windows 8 PC. As I do so, I don't use the keyboard exclusively, nor do I only navigate with just the mouse or touchscreen alone. Intel's RealSense brand of 3D cameras add a new form of input: computer vision, including air gestures. And they appear to have been adopted by a broad swathe of hardware makers, implying that they'll form the foundation of a new generation of PCs.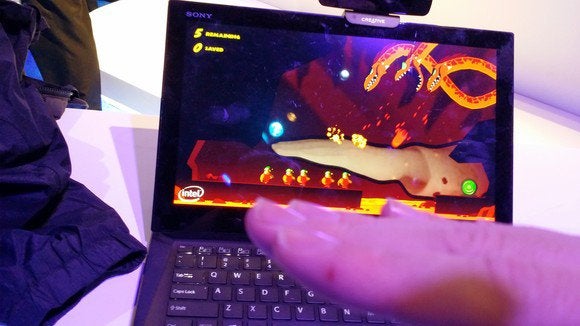 I'm not seeing an obvious productivity niche for these new cameras. What I hope, however, is that they'll begin fitting into the gestalt of what I see as a new way of interacting with the PC: simultaneously typing with the keyboard, swiping with RealSense camera-enabled air gestures, "mousing" with Tobii eye tracking, and all the while simultaneously ordering the PC about with the new Nuance-enabled voice commands for Intel microprocessors that were announced at the show.
5. Connectivity is assumed
I spent my first Saturday in Las Vegas doing a slow burn: my T-Mobile phone consistently showed a strong signal, but I was unable to download anything on LTE. T-Mobile support advised me to turn off LTE data and to try again. And that worked, thank goodness.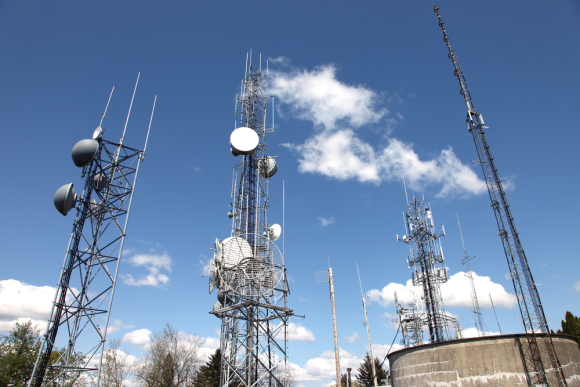 What that proved—again—is that connectivity isn't just key, but the foundation upon which productivity is built. This may have been the first CES that no one grumbled about the lack of bandwidth. And as a T-Mobile customer, I was excited to hear about the Verizon spectrum deal, which will only improve the carrier's still somewhat limited coverage.
This year will undoubtedly prove a year of transition, as both the consumer and business segments wrestle with swallowing and digesting the new Internet of Things, and collecting and collating the data those sensors provide. But the whole concept of wearables seems much more manageable when placed inside a productivity context: there, we need only worry about transferring and translating our person-to-person experiences into the context of business.
One final note: eventually, I do hope that we agree on a set of common privacy standards and protocols for augmented facial recognition. We simply live in a world where business-to-business communication would be facilitated by knowing who it is we're speaking to. Until then, we have the analog equivalent: the name badge, which is the one overlooked productivity trend that isn't going away anytime soon.