Wireless users in the U.S. could gain new blocks of unlicensed wireless spectrum as several high-profile auctions are completed over the next 18 months, the chairman of the Federal Communications Commission said last week.
Major wireless technologies such as Wi-Fi and Bluetooth currently operate in such spaces—blocks of the radio spectrum that are open to use by any technology and do not require formal FCC licensing—but some of those spaces are now crowded with signals.
If more space became available, it could allow the tech industry to develop and popularize new and as-yet-unrealized communications services. At least, that's the hope of companies in the industry that are pushing for an expansion of the current spectrum.
"I'm a big proponent of unlicensed spectrum," FCC Chairman Tom Wheeler said. He was speaking at the International CES expo in Las Vegas to a room of electronics industry insiders, lobbyists, and regulators. He later meet with industry representatives in Silicon Valley.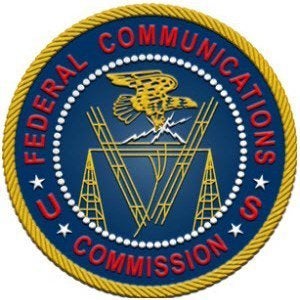 Wheeler's predecessor, Julius Genachowski, used an appearance at CES 2013 to pitch a plan to expand the current unlicensed 5GHz Wi-Fi band to relieve congestion in areas that contain large numbers of home, office and public networks. That effort is still being examined and was recently the subject of a hearing at the House Communications Subcommittee.
Wheeler said it's possible some spectrum could be given over to unlicensed use pending the results of three forthcoming spectrum auctions.
The first, which will begin in late January, is for "H block" space. That's 1.9GHz spectrum that was formerly part of the PCS cellular band.
A second auction will begin in the fall of this year and covers paired spectrum blocks at frequencies around 1.7GHz and 2.1GHz.
A third sale in 2015, the so-called "incentive auction," will cover space in the TV broadcasting band and involves an attempt to entice broadcasters to give up spectrum they don't need and resell it.
"This is a massively non-trivial undertaking," Wheeler said of the TV spectrum auction. "It's never been tried before in the world."
Even if the auctions result in new unlicensed spectrum, the current unlicensed bands are probably here to stay. Frequencies for technologies such as Wi-Fi and Bluetooth are closely standardized globally and any new unlicensed spectrum in the U.S. would not necessarily be available in other countries.