Bitcoin isn't just for underground drug markets and Electronic Frontier Foundation donations anymore. Online discount retailer Overstock.com now accepts Bitcoin for any item sold by the site, relying on Bitcoin payment processor Coinbase for purchases made with the digital crypto currency.
Coinbase is the Bitcoin payment processor for a number of online websites and services, including Reddit, Humble Bundle, and dating site Ok Cupid. But Overstock is by far the largest retailer yet to sign on to using the currency.
"We believe that Bitcoin is nearing a tipping point for broad consumer adoption," Coinbase said in a blog post on Thursday. "We couldn't be more thrilled to be working with the team at Overstock.com to help make that a reality."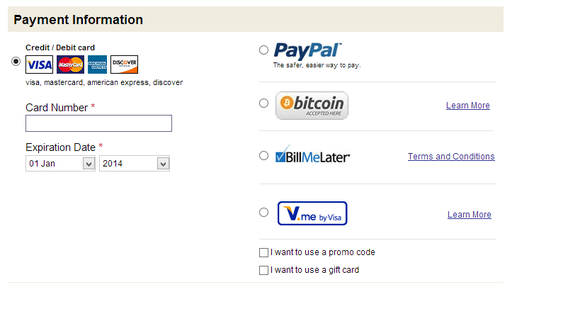 Overstock says it hopes to make Bitcoin transactions available worldwide eventually. For now, however, the company will only accept Bitcoin payments for goods shipped to the United States.
Coinbase's enthusiasm aside, even with Overstock's Bitcoin embrace, the digital currency doesn't seem ready for prime time just yet.
There's unstable, then there's Bitcoin
One thing that people like from their currency is a relative amount of stability. You can pretty much forget about that when it comes to Bitcoin, which suffers from crazy—no make that insane—price swings. Bitcoin pricing surged to $1,200 for the first time in early December, then fluctuated around $500 to $700 in mid-December, only to rise up again to $800-$900 per BTC in early January.
So leading up to Christmas, one BTC might get you nearly three 16GB iPads on a Monday, only to be worth a single Apple tablet before the weekend arrives. I've been on rollercoasters with fewer climbs and dips than that.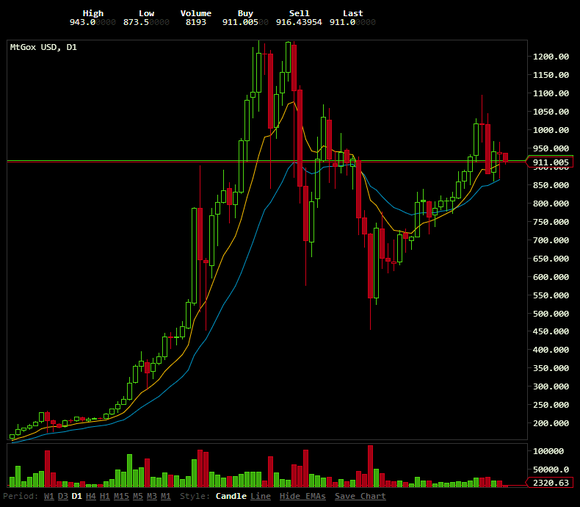 Bitcoin's reputation as the primary currency for illicit goods sold on sites like the original Silk Road isn't helping its widespread embrace either—although with mainstream sites like Overstock jumping onboard, Bitcoin's seedy image is changing.
But above all that is the simple fact that using and maintaining your Bitcoin treasure trove is hard.
IDG News spelled out the usage problems in December: Bitcoin is just as susceptible to loss as cash, and you can easily lose your money forever if you fall victim to a scam. Credit cards, by comparison, come with a little more insurance if something goes awry.
Second, a whole host of malware attacks are designed to steal Bitcoin from your virtual wallet. And as one Bloomberg TV anchor recently discovered when he tried to gift some BTC to his co-workers while on air, Bitcoin is easy to steal if you're careless.
Lastly, world banks and governments have so far been sour on the whole Bitcoin craze—although the U.S. hasn't come down against BTC yet and Singapore recently embraced it.
Bitcoin may be an interesting exercise for tech geeks, and acceptance by retailers like Overstock will certainly help its adoption. But Bitcoin has a long way to go before its ready for mainstream use.