Tablets are getting bigger screens, moving into cars, and dual-booting Windows and Android at this year's International CES show as tech vendors give a glimpse into the gadget's future.
At the annual trade show, one of the biggest tablet introductions was Samsung's new Galaxy Tab Pro series (pictured at top). In addition to 10.1-inch and 8.4-inch models, there's also a version built with an extra-wide 12.2-inch screen, featuring a 2560 by 1600 pixel resolution.
The size of the 12.2-inch model means it can act as a desktop replacement for both consumers and business users, according to Samsung. It runs Android 4.4 and comes with a Qualcomm 2.3GHz quad-core processor. The Wi-Fi-only model weighs 732 grams (1.6 pounds), while the 3G/LTE version weighs 740 grams.
On the software side, all the Galaxy Tab Pros come with "Magazine UX," a display mode that fills the screen with tile-like widgets that show information from different apps. Samsung said the display mode provides a more immersive experience, letting users instantly view content without having to open apps.
The Korean tech giant said it plans to release the product in this year's first quarter but gave no details on price. The company is also releasing a similar model, called the Galaxy Note Pro, that has a 12.2-inch screen and comes equipped with a stylus. The tablets will be available in 32GB and 64GB models and will have a microSD slot for expandable storage.
At the show, other vendors such as Acer have come out with more traditional Android slates, while rival Asus has unveiled smartphone devices that can change into tablets.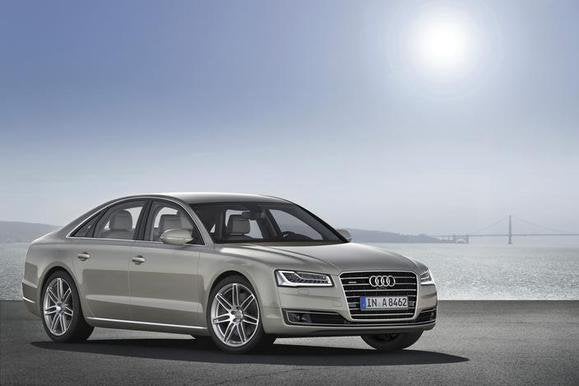 But one non-electronics company is also delving into tablets. German car maker Audi unveiled an Android device that it plans to bundle with its cars. The Audi Smart Display connects to a car via Bluetooth and can be used to remotely access and control the vehicle's music, radio, and navigation systems. The 10-inch tablet can also become a typical Android device with access to the Google Play app store.
Audi is calling the tablet a next-generation in-car entertainment device that Audi buyers can choose to purchase as an additional feature. However, the company wouldn't name a ship date, only saying the device would arrive in the near future.
Outside of the big-name brands, smaller Chinese manufacturers were also at the International CES show, displaying cheap tablets that often go on sale under little-known brand names. Starting later this quarter, several of those companies plan on building tablets that are installed with both Android and Windows 8. Upon device reset or during the product's operation, those tablets will let users switch between the different operating systems.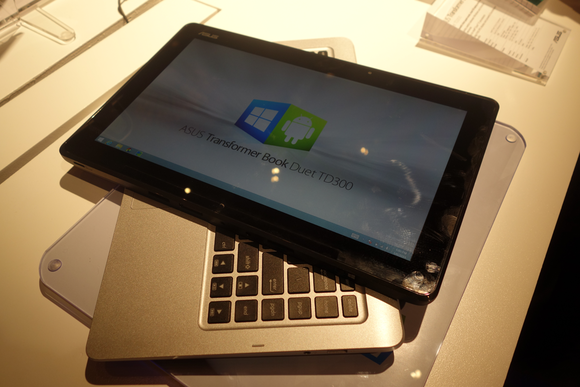 The Chinese manufacturers expect the tablets will be priced around $250. At the show, chip maker Intel said it was working to pave the way for dual OSes on PCs and tablets. Taiwanese vendor Asus also is moving in that direction. It introduced the Transformer Book Duet TD300, which can transform itself from a laptop to a tablet and also switch between Android and Windows with the press of an on-screen button. Asus' device will arrive in late March, starting at $599.