A funny thing happened to me when I started playing around with a Surface Pro 2: It became my favorite computer.
I'm not a Windows hater by any stretch of the imagination, but I also didn't expect to come to rely on the Surface Pro 2 as much as I did. Normally I use an 11-inch MacBook Air as my primary PC, and I have an iPad mini and a Samsung Series 7 Slate as secondary devices. Given Microsoft's spotty device-development history (the collapse of Zune, the epic failure of the Microsoft Kin smartphone), let alone Microsoft's long-ago failure with tablets, all I wanted to know was whether the Surface Pro 2 had improved on the original Surface Pro. I also wanted to test claims that it can tackle heavy productivity tasks.
At home in the office
Tablet form factor aside, the Surface Pro 2 is every bit a Windows 8.1 computer, so it's not surprising that most of the time, I use it in my office, sitting at my desk. Here, the optional docking station really makes it shine: I just set the Surface Pro 2 in the docking station, slide the connectors into place, and the device is instantly connected to my network and peripherals. When hooked up to a traditional keyboard, monitor, printer, and mouse or touchpad, I find the the Surface Pro 2 to be a more-than-adequate PC replacement.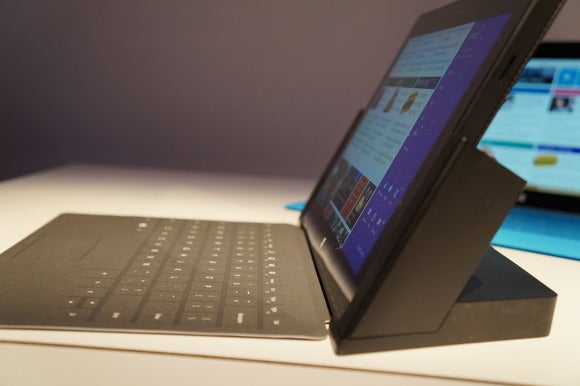 My workdays involve writing, communicating, and researching. So I spend the vast majority of my time in Microsoft Word, Outlook, and Internet Explorer. With most mobile devices, I'd have to use a stripped-down mobile or Web version of these applications or else find substitutes. I love how the Surface Pro 2 lets me run the full, uncompromised versions of Microsoft Office and all my other Windows software.
Generally, I prefer to use a touchpad rather than a mouse even with other operating systems and older versions of Windows. When using the Surface Pro 2 as a PC, though, I appreciate the touchpad even more because it feels like a more native and intuitive way of interacting with Windows 8.1. The touchpad provides some consistency between navigating the Surface Pro 2 as a desktop and using it as a tablet.
A truly portable PC
A few days a week, I leave the confines of my office to work at my remote annex site—better known as my local Starbucks. If I had a true desktop PC, I'd need a supplementary laptop of some sort for these off-site excursions, and I'd need SkyDrive or Google Drive, or some other system, to keep files in sync between the two. The Surface Pro 2 is the PC I can take with me.
Microsoft offers the Touch Cover and Type Cover keyboard covers as optional add-ons, but they're really necessities. I needed some sort of protective cover for the tablet display while mobile anyway, and the keyboard covers let me use the Surface Pro 2 like an Ultrabook when I choose.
Both covers work well enough, but I struggled at times with the less-tactile keys on the Touch keyboard cover. I also found the Touch Cover a bit flimsy when trying to use it on my lap, so I prefer the Type Cover even though it's a little thicker and heavier. With the Type Cover, the Surface Pro 2 is still lighter and thinner than most Ultrabook or hybrid options, and the cover folds all the way back when I just want to use the device as a tablet.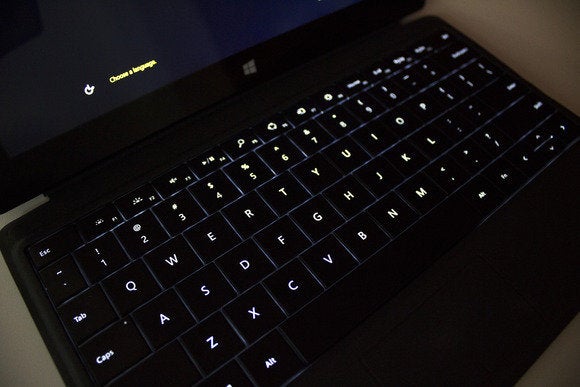 The original Surface Pro had battery life that was mediocre at best. The two or three hours' worth of juice put it on a par with most comparable laptops but made it woefully inadequate as a PC replacement. The Surface Pro 2, however, has vastly improved hardware that lets me get through days of working in the field without needing to recharge.
One surprise for me with the Surface Pro 2 was the digitizer pen. I'm not a fan of styluses in general, and I get along on my smartphone and tablet just fine using my finger. A stylus just seems like an unnecessary appendage waiting to get lost (as I learned after purchasing more than my fair share of replacements for my kids' Nintendo DS devices).
The Surface Pro 2's digitizer pen isn't just a passive stylus, though. It mimics the functionality of a mouse or touchpad to some extent, making it easier to click and drag, copy and paste, and perform other functions when using the Surface Pro 2 in tablet mode. It also lets me write notes right on the display.
After-hours entertainment
The Surface Pro 2 is definitely not a gaming machine, but it works fine for my purposes—I'm not a hard-core gamer, and I don't pay much attention to frame rates like my kids do. I was able to install Steam and play Terraria with respectable performance. I didn't experience any notable glitches or lag. My only complaint is that interacting with the game using just the touchscreen display was challenging at times, but with a mouse or touchpad I didn't have any problems. It also works as well as any other platform when it comes to playing simpler games like Tetris or Angry Birds. I could detect no difference between the graphics of the Surface Pro 2 and those of any other Windows PC that isn't built specifically for gaming.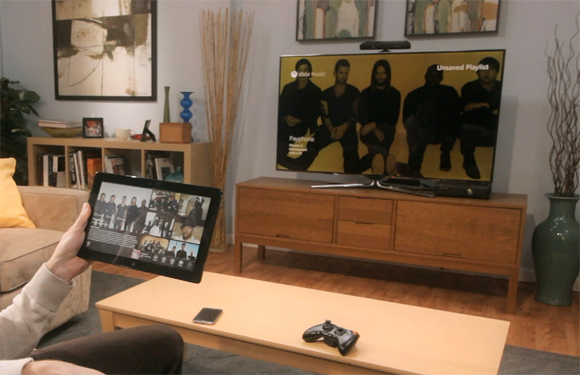 I've also used the Surface Pro 2 with the Xbox SmartGlass app as a second screen to enhance my movie-watching experience, and I routinely read in bed using the Kindle app. I don't recommend the Surface Pro 2 for extended reading sessions—the lower pixel density strains the eyes, and the extra weight makes it cumbersome to hold for long periods of time—but for getting in a chapter or two before drifting off to sleep, it's adequate.
The Surface Pro 2 is ideal for reading periodicals: Since installing the Flipboard and Wired magazine apps, the Surface Pro 2 has been my go-to device for reading magazine articles while on a train or during a flight. It's certainly much easier to read digital magazines on the Surface Pro 2 than on a laptop or smartphone.
The only device you need
You can find cheaper desktops, lighter tablets, and more powerful Ultrabooks. There are even alternative tablets that run Windows 8.1 Pro, like the Dell Venue or the Asus VivoTab. But for my purposes, none of them handle the daily transitions from PC to portable device, and from creating content to consuming it, as smoothly as the Surface Pro 2.
It's clear to me that the Surface Pro 2 represents the future of computing. It is proof of the concept that tablets aren't killing PCs—they're just a natural evolution of the PC experience. Whatever device that ultimately succeeds may not come from Microsoft, and it may not even run Windows, but eventually devices like the Surface Pro 2—ones that deliver power and portability, and that exist comfortably as both productivity and entertainment devices—will replace traditional PCs and become the norm.