More Android apps may soon have built-in support for Bitcoin payments thanks to a new partnership between Coinbase and BitMonet.
The companies have released a software development kit (SDK) that aims to make it easy for Android developers to build apps that process Bitcoin payments.
It could help knock down what some see as one of the biggest hurdles to wider Bitcoin use: the lack of a killer app that makes it easy for everyday folk to use the virtual currency.
With the SDK, Android developers will be able to make apps that accept Bitcoin payments without forcing the user out of the app and into another service. Coinbase and BitMonet envision a range of applications, but greater support for retail transactions with bitcoins is one likely outcome.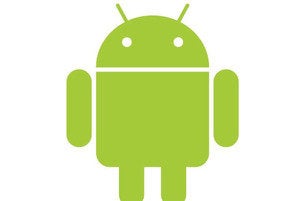 Coinbase provides a variety of services around Bitcoin, including a digital wallet and an exchange for buying and selling bitcoins. BitMonet is an open-source platform that lets people accept payment in bitcoins for their blog posts.
As Bitcoin gathers more attention, online merchants like Overstock.com and others have begun to accept the virtual currency as payment.
A developer could build a simple app using the SDK in an hour, said Ankur Nandwani, chief engineering advisor at BitMonet. A more complete implementation could take upwards of a day, he said.
No money changed hands in the collaboration between the companies, which was conceived to boost Bitcoin use on mobile devices, Nandwani said.
The SDK requires that smartphone users have an account with Coinbase.
In its announcement, Coinbase called out two uses in particular: micro-transactions and debit payments. Small micro payments of a few cents can be hard to facilitate on mobile devices, since the provider usually has to pay a fee to a bank or credit card company.
Micro-transactions between accounts on Coinbase, however, have zero fees, the company says. "The customer simply connects their Coinbase account, grants the app permission, and can then perform one-click buys in the app," the San Francisco-based company says.
Meanwhile, with debit payments, the SDK could let developers integrate automatic "pull" payments into their apps. That means people could grant permission to apps to tap into their bitcoins in Coinbase to make regular payments. Imagine someone like Uber or Sidecar being able to automatically debit your Bitcoin account after a ride, for example.
This functionality could present some risks, since Bitcoin payments are meant to be irreversible, so getting your money back for an unsatisfactory ride may not be possible.
Still, Coinbase is one of the more established Bitcoin services companies. It recently attracted a $25 million investment from Andreessen Horowitz, a major Silicon Valley venture capital firm.