After more than a year of whispers, job postings bemoaning the lack of innovation in the computer hardware space, and outright teasing, Valve finally— finally!—took the wraps off its highly anticipated Steam Machine endeavor at CES 2014.
The grand unveiling was clearly a success. No fewer than 14 PC builders pledged their allegiance (or at least their curiosity) to Valve's quest to drag PC gaming into the living room, powered by Valve's own SteamOS and its funky gamepad. It's hard to remember the last time so much attention was focused on desktop(ish) PCs, much less the last time the PC faithful had some truly exciting news to rejoice in. Yes, Steam Machines were all but a lock for PCWorld's Best of CES awards before the show even got started.
But that said, I just can't shake a nagging sense of disappointment in this first wave of Steam Machines. Here's why.
Laissez-faire in the living room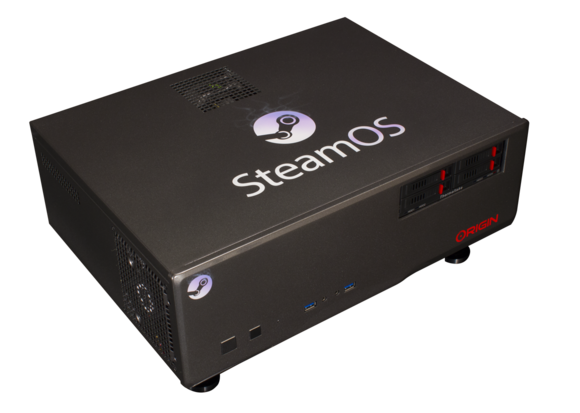 Most of my concern stems from Valve itself. More than any specific action Valve is taking, I'm more worried about the actions Valve didn't take at the grand unveiling.
"Each [partner's Steam Machine] represents a different take on the right approach for their customers. What's the most useful thing for us to do?" Valve honcho Gabe Newell pondered at CES.
Well Gabe, for starters you could've pushed a clear, differentiated vision for Steam Machines.
One of the major knocks against PC gaming is its complexity. People who just want to sit down and game can pick up a console and start fragging fools immediately, without worrying about driver updates or whether their graphics card can play any given game at a decent frame rate. Steam Machines are competing against PlayStations and Xboxes in the living room—not against hulking, fire-breathing PC gaming rigs. (Hardcore gamers are a comparatively small bunch, and they already have gaming PCs.)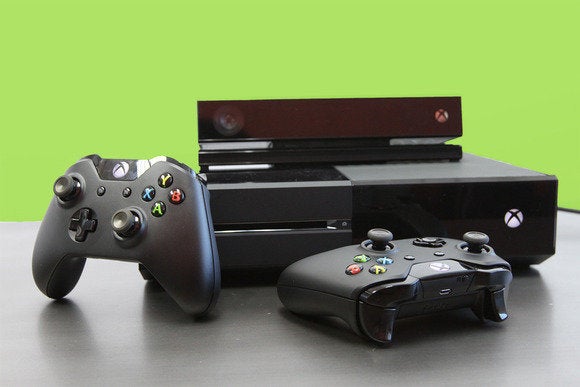 But in its quest for hands-off "openness," in its desire to be the anti-Microsoft of the Windows 8 era, Valve did nothing to make Steam Machines more accessible to the everyman. Instead, the first wave of Steam Machines shown at CES consisted of a scattershot array of hardware, ranging from Gigabyte's itty-bitty Brix Pro with integrated Intel graphics to blinged-out microtowers rocking overclocked Core i7 processors and multiple graphics cards. Which one's right for you? Who knows?
In a 2013 interview with the Verge, Gabe Newell said Steam Machines were being developed on a "Good, better, best" philosophy. "Good" machines are low-cost boxes designed to stream games from your gaming PC to your TV, rather than to act as stand-alone gaming systems. "Better" Steam Machines pack dedicated CPUs and GPUs—Newell said Valve planned to control these specs for the good of the ecosystem. Anything and everything goes in high-end, "Best" Steam Machines.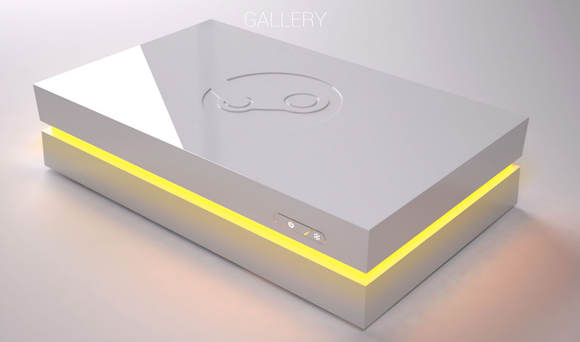 None of those "classes" were mentioned at the grand unveiling, and that's a damn shame. Valve had a golden opportunity to market the Steam Machine to the masses at CES. Rather than saying "Check out all these cool Steam Machines ranging in price from $500 to $6,000," Newell & Co. should've drawn some lines in the sand. I wanted to see Valve cast a spotlight on the affordable, capable, presumably "Better" Steam Machines competing in the console price range, such as the offerings from iBuyPower, CyberPower, Gigabyte, and Zotac: "For the same price as an Xbox One, you can play thousands of killer PC games at perfectly acceptable frame rates, not to mention scads of amazing indie games like FTL, Terraria, and Spelunky!" And I wanted to see Valve use that baseline to pimp the eyeball-bleeding capabilities of tricked-out "Best"-level Steam Machines from Alienware, Origin, Digital Storm, and Falcon Northwest.
I saw none of that. Valve didn't offer any guidance whatsoever. That leaves me worried.
More of the same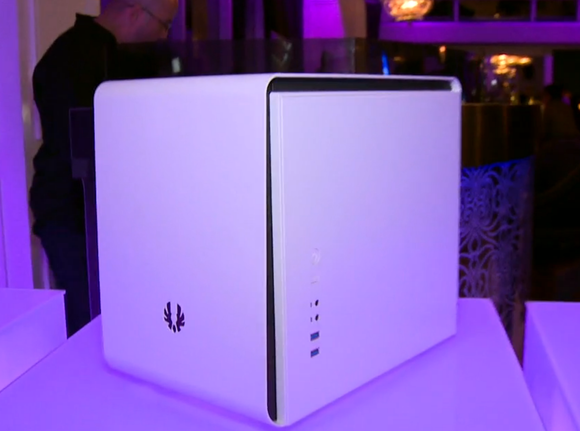 Something about the Steam Machines themselves gives me pause, too.
Yes, they all look amazing, and yes, I'm excited to see such emphasis placed on big power in small packages (I've always been a fan of potent, pint-size PCs). But a lot of them look like—well, any other small-form-factor (SFF) gaming PC.
Digital Storm's Bolt II and Falcon Northwest's Tiki Steam Machines mirror the non-SteamOS versions of the same hardware, right down to the vertical, tower-style cases—which I've never pictured when envisioning Steam Machines. Webhallen's Steam Machine sports a stock BitFenix Prodigy case—a nifty but far from sleek chassis that feels disappointingly standard. Origin's Chronos Steam Machine and Material.net's big boxes wouldn't look at home in the average entertainment center, either.
Small? Sure, kinda. Special? Not really.
Granted, all of the most notable offenders are amped-up "Best"-style mega-PCs, rather than the cheaper machines competing with consoles in the $500 range. You can't expect high-end components to fit into a pint-size case, given their size and thermal requirements.
The Steam Machines in the $500-to-$600 range sport far more interesting and console-esque designs, their appalling abundance of shiny neon lights aside. You won't mistake the iBuyPower or CyberPower Steam Machines for any SFF PC you've seen before, though you may wonder whether they aren't Xbox prototypes. The enticing aesthetics and competitive pricing of those boxes are all the more reason why Valve should have highlighted these Steam Machine paragons at the grand unveiling. Remember: Steam Machines have to compete with consoles, not gaming PCs. Alas.
Don't harsh my buzz
Don't get me wrong: I'm still wildly (crazily?) optimistic about SteamOS and what it could mean for the future of PC gaming. Valve's audacious endeavor still has a long way to go, but the mere promise was tantalizing enough to persuade more than a dozen PC builders to get involved, and component makers are already stepping up their Linux driver support to prepare for the Steam Machine onslaught.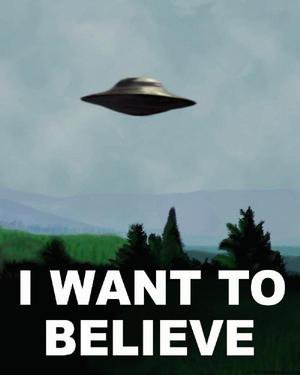 Steam Machines could have a bright future very quickly: Console ports would be a natural for the controller-focused, living-room-ready platform; and if AMD convinces developers to utilize its (potentially) powerful Mantle technology, a Steam Machine could pump out lots of graphics with middling (AMD) hardware.
Console ports and new games are the only way to compensate for the oversize asterisk that is SteamOS's Achilles heel: The Linux-based system can natively play only the couple of hundred games available for Steam for Linux. Accessing the rest of Steam's vast catalog requires streaming a signal from a Windows-based PC located in your house.
It's in Valve's best interests to persuade developers to making direct Steam-for-Linux ports, as quickly and as often as possible, in order to make Steam Machines a viable stand-alone gaming option. The best way to do that is to sell a slew of Steam Machines, and the best way to sell a slew of Steam Machines is to make them comparable to the consoles the masses know best—in price, look, and (perhaps most important) software and hardware simplicity.
Valve has provided the bones necessary to bring Steam Machines to fruition, but if these little living-room PCs are to succeed, Gabe and his cohorts need to bring a guiding vision to the table. I just didn't see that at the grand unveiling.
Here's hoping Valve's message becomes clearer as Steam Machines inch toward retail reality. The Philips CD-i already proved the danger of being too open back in the 1990s. If Valve fails, it's hard to imagine anyone else picking up the banner.