UPDATE: During a panel discussion Thursday, Alienware claimed its Steam Machine will be similar in price and specs to the Xbox One and PlayStation 4 consoles. If true, that's not nearly as pricey as we expected—and with such an attractive case, could be a huge sales boost for Valve's Steam Machine platform.
Start your clocks, folks: You have nine months to save up the (presumably prodigious amount of) money needed to buy Alienware's shiny new Steam Machine. On Friday the company announced a September launch for its upcoming box, which Valve managing director Gabe Newell called the "full potential of what a Steam Machine should be."
The details came out of Valve's Steam Dev Days conference in Seattle—a mystical gathering of developers, secluded in a conference room learning all of Valve's secrets…and then tweeting them out to the world, thank goodness.
We also got the barest of bare details on specs, courtesy of Hot Blooded Games CFO Dave Oshry. Alienware's Steam Machine is, as expected, Intel- and Nvidia-based, with a Haswell-generation processor—and that's all Alienware said. While other companies boasted about their specs last week, Alienware is still keeping a tight lid on its own machine. I can't imagine that it's higher-powered than Origin's dual-Titan Steam Machine (named Chronos), but we'll have to wait and see.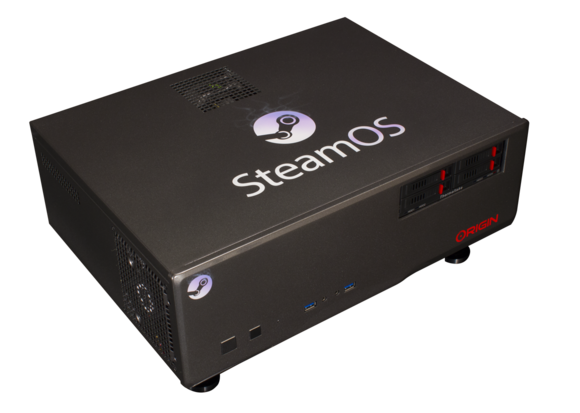 And as expected, a lack of specs also means a lack of price. We still have no idea what Alienware's box will cost, or whether they'll have a range of prices and models to choose from. Don't expect this particular Steam Machine to come cheap, though.
Sit on your hands
A September launch makes sense for Valve. The company's SteamOS—the operating system at the heart of Steam Machines—is still in very early beta form. So early, in fact, September seems like the absolute earliest any of these machines could release in a semi-polished form.
That also gives Valve plenty of time to collect feedback on its own hardware—the touchpad-enabled controller it's producing in-house.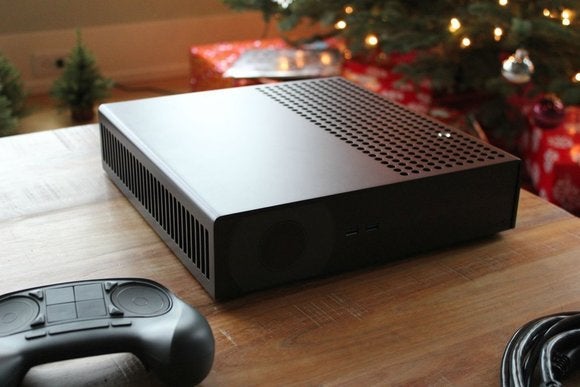 There's also that nagging "tradition" thing to worry about. Console launches typically take place in the Fall anyway, because it preps manufacturers for a huge sell-through during the holiday season.
But does Alienware's September launch indicate a trend for the rest of these machines? And how will the public react when there are suddenly fourteen (or more) different Steam Machines on the market at once?
If Valve hopes to woo the console crowd, it needs to figure out how to make the Steam Machine ecosystem appear as simple and unified as the Xbox or PlayStation. And fast. Otherwise the Steam Machine might very well go the way of the CD-i or the 3DO—too many options can quickly cause hype to turn to confusion.