When in doubt, bigger is better, and Sharp's latest Windows tablet packs a massive plus-sized screen and some kingly specs, though it's more of a curiosity than anything else.
The Sharp RW-16G1 straddles the border between portable and portly with a whopping 15.6-inch screen that's simply stuffed with pixels—this slate rocks a 3200-by-1800-pixel IGZO display, at 235 ppi. That's more pixels-per-inch than even the MacBook's vaunted Retina displays.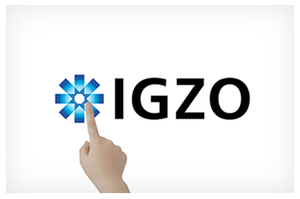 Bigger displays seem to be a tablet trend these days. At CES 2014, Samsung introduced the Galaxy NotePRO and Galaxy TabPro, both of which are available with 12.2-inch, 2650-by-1600 displays. Sharp's not messing around with hi-res screens, either; in September, it announced the most pixelicious Windows tablet around, the 10.1-inch Mebius Pad.
The Sharp's numbers are just as impressive under the hood: More laptop than tablet, the RW-16G1 is powered by a notebook-class Core i5-4200U processor, a 128GB SSD, and 4GB of RAM. The half-inch-thick, 2.64 lb. slate also sports pen support with palm cancellation and—despite its imposing display—a nine-hour battery life.
It all adds up to a mighty interesting gadget indeed, but don't get your hopes up about snagging one. The RG-16G1 is targeted towards business users and was announced on Sharp's Japanese website, and Sharp's Japanese website alone. Expect this tablet to cost numerous pretty pennies when it hits the streets in March.
Via CNET