At a Glance
Expert's Rating
Pros
Minimal impact on PC performance
Lots of advanced options
Cons
Poor detection of unknown malware
Unintuitive menus are geared toward more-advanced users
Our Verdict
Avast's suite has some premium features and is generally easy to use, but it fell short in the crucial area of protection.
Avast is a company perhaps best known for its free antivirus software. But paying for Avast Internet Security 2014 ($40 for one year of protection on one PC) will get you such premium features as a robust firewall, online banking security, and phishing and scam email protection.
Avast blocked 89 percent of zero-day (unknown) attacks in our real-world tests. That result may sound pretty good, but most of the suites in our roundup blocked 98 percent or more of such attacks. In our roundup, only Vipre Internet Security 2014 (at 87 percent) and Webroot SecureAnywhere Internet Security Complete (at 82 percent) fared worse in the real-world tests.
When it comes to known malware attacks, Avast looks better on paper, blocking 98 percent of those attacks, except that all nine other security suites in our test group blocked 99 percent or more of them. Avast's detection system properly ignored all of the innocuous programs, websites, and installations that AV-Test threw at it.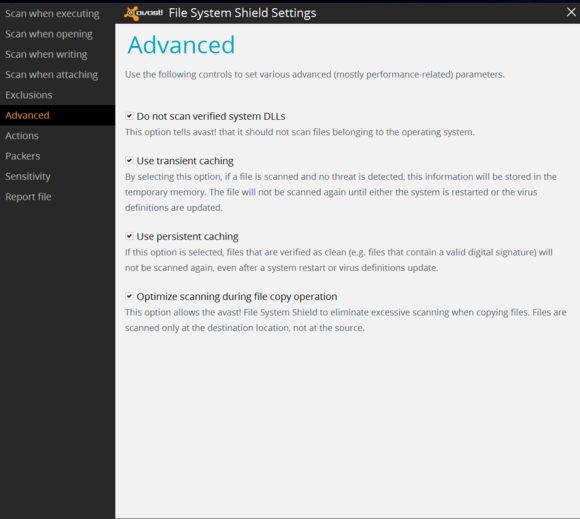 In AV-Test's performance evaluations, Avast scored a low-impact 2—below average (in a good way) for a security suite. You system won't take much of a performance hit by using Avast.
Installing Avast Internet Security 2014 takes you through just a couple of screens. Regrettably, one of those screens is a software push for installing Google Chrome as your default browser and the Chrome Toolbar for Internet Explorer. Ironically, one of the suite's services is a browser cleanup tool that "removes annoying browser toolbars from your computer." Avast's installer relies heavily on the Internet, so the installation process can be time-consuming if you have a slow connection.
Avast's interface is easy to use, but its multiple colors and font sizes say "freeware" rather than "premium security suite." The main screen features a large banner that indicates protection level: A green checkmark is good, and a red x is bad. Under the main status are four buttons: 'Quick scan', 'Browser cleanup', 'Mobile protection', and an empty button that you can use to add a quick link to any feature (even help and support).
The rest of Avast's options, including tools such as SafeZone (for banking and shopping protection), SecureLine (VPN), and a link to Avast's online store, are discoverable through a menu on the left. VPN service is a nice extra: If you connect to a new network, Avast prompts you to select a protection level (private or public) to keep you safe while you're browsing the Web.
Average users might find Avast's settings menu intimidating. Few explanations accompany the top-level menus. The sheer quantity of advanced settings is daunting, and Avast's explanations are geared toward fairly experienced users. Though the buttons and toggles are touchscreen-friendly, none of the menus let you tap and drag to scroll—you have to use the tiny, thin scrollbars instead.
Despite its clunky interface, Avast Internet Security 2014 offers many features you won't find in other security suites. It could be worth considering if you favor range of features over ease of use.