LogMeIn shocked customers today with a notice announcing the end of LogMeIn Free.
According to the notice posted to the LogMeIn blog, users will have seven days to upgrade to a premium access account. The grace period begins the next time a user logs in to their account. Users who do not subscribe to a premium account service within the seven-day window will lose access to the LogMeIn service.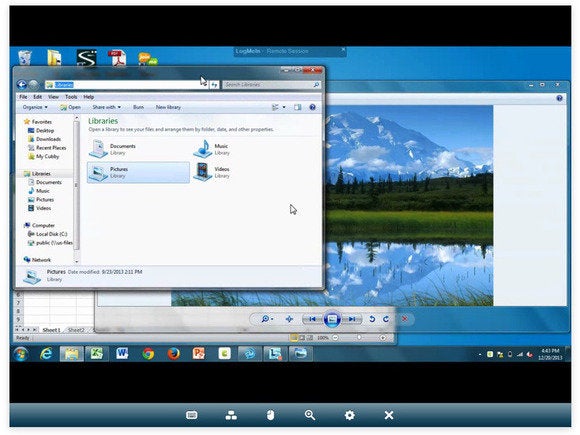 LogMeIn has posted an FAQ to answer common questions related to the change in service, such as when the change takes effect, what steps users need to take to continue using the service, and what happens for certain customers like those who use LogMeIn Central or those who have paid for the LogMeIn Ignition app for iOS or Android.
Existing LogMeIn customers should be receiving email notices directly explaining the changes and options available. The LogMeIn FAQ explains that users who purchased the Ignition app will receive special pricing discounts to upgrade to a premium account, but it doesn't provide any details about how much the discount is or what the conditions are.
LogMeIn directs customers to log in to their accounts in order to view the specific options and pricing available. Of course, as soon as you do that, the clock starts ticking and you'll be forced to make up your mind one way or the other in the next week.
As awesome as smartphones and tablets are for being productive on the go, there are some things that simply require a "real PC." A service like LogMeIn enables users to work with their PCs remotely from an iOS or Android (including Amazon Kindle Fire) mobile device to get more done without having to carry around a laptop PC.
The free service has been a valuable entry-level solution, but you need a LogMeIn Pro account to take full advantage of the capabilities anyway. LogMeIn Pro not only lets you remotely access and use your PC, it also enables you to transfer files from one remote PC to another, or print files from a remote PC to a local printer through the mobile app.
The decision to end LogMeIn Free is abrupt and a bit confusing. It seems like it's been relatively successful at luring customers to sign up and generating revenue for LogMeIn from the premium account subscriptions. LogMeIn explains simply, "We believe this offering to be the best premium desktop, cloud and mobile access experience available in the market today."
If you use LogMeIn Free, it's time to decide whether you get enough value from it to justify a $100 per year price tag for LogMeIn Pro.