The Android ecosystem and wearable technology will probably get a boost from the patent deal Google and Samsung have struck, but the agreement is unlikely to have an influence on Samsung's intellectual property disputes with Apple, analysts said Monday.
Google and Samsung announced Sunday that they had reached a global cross-license deal for existing and future patents for the next 10 years. The companies said they want to reduce the potential for litigation and instead focus on innovation. The deal also paves the way for a deeper collaboration on research and development of current and future technologies, they said.
The deal makes a lot of sense for both Google and Samsung, agreed several analysts on Monday.
Android rising
First of all, it is going to boost development of the Android ecosystem.
"It does make a lot of sense for Samsung and Google to work together more closely. Samsung is really the engine that drives Android, Google's operating system," said Tim Coulling, senior analyst at Canalys. Samsung is a big company with huge financial resources and if those are used to invest with Google in R&D for the future of Android that can only be a positive thing, he added.
Samsung had 34 percent of the smartphone market in the third quarter of 2013 and shipped 85.5 million units globally, according to Canalys figures. Samsung also shipped 42.4 percent of the world's Android handsets, and 99.9 percent of all Samsung's handsets are Android-based. "So you can see why forming an alliance with Google that is going to last 10 years is a very good move for them," Coulling said.
Mark Newman, chief research officer at Informa Telecoms & Media, agreed that the deal could benefit Android. "The combined R&D muscle of Google and Samsung, and their ability to innovate, is unparalleled," he said in an email, adding that the deal "is going to send shivers down the spines" of manufacturers that are not part of a major ecosystem, which would include Sony, HTC, Huawei and ZTE.
One eye forward
In addition to giving a boost to Android, there are other benefits from such a deal because it also covers patents for other, future technology, analysts said.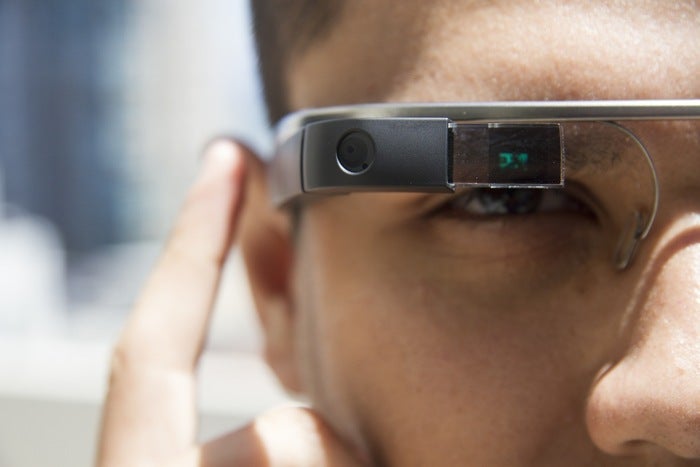 Google is currently investing in wearable technology, most notably in Google Glass, and Samsung could benefit from Google's innovations in that market, noted Ben Wood, chief of research at CCS Insight. It will be good for Samsung to have access to that intellectual property, he said.
Having a good cross-licensing agreement early on could limit future litigation in the wearables market, he added.
Malik Saadi, practice director at ABI research, saw similar benefits. "The mobile market right now is growing way beyond smartphones and tablets," he said.
Because those new areas will probably spur plenty of new innovations, any company that tries to enter those markets could very easily be in trouble without cross-licensing agreements, he said.
Beyond Google
Samsung also entered into a cross-licensing agreement with Ericsson, the companies announced Monday. The deal covers patents relating to GSM, UMTS and LTE standards for both networks and handsets, ending all ongoing patent-related legal disputes between the companies.
Both the Google and the Ericsson deals can be seen as a peaceful way for Samsung to prepare to enter new markets, Saadi said. Eventually these kinds of deals are also going to benefit consumers, because companies are going to invest more in innovation instead of busying themselves with litigation, he added.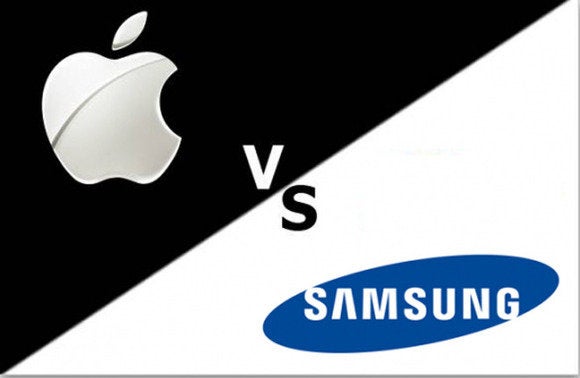 However, the analysts were not convinced the cross-licensing deals with Google and Ericsson were a sign that Samsung is on the verge of settling its patent disputes with Apple. Samsung has been locked in numerous lawsuits over mobile patents with Apple for years and in one of the U.S. lawsuits it was ordered to pay about $930 million in damages to Apple.
Apple shipped 33.8 million smartphones in the third quarter of 2013 and had a 13.5 percent market share, according to Canalys figures.
Apple has been trying to defend its intellectual property as much as possible, and is likely to keep doing that instead of striking a license deal, said Coulling. "I don't think Apple will stand down overnight, because it feels it has been unfairly treated by Samsung," he said.
Apple is also looking to protect innovations to be able to keep charging a premium for its products, he said. "And for Apple to protect their margins they need to ensure that their intellectual property stays within their company," he added.
However, the deals Samsung struck show that it is a company that can come to a reasonable settlement, Wood said. It might be totally coincidental though that the announcements of the Google and Ericsson deals followed each other closely, but it is not going to hurt Samsung to show that it has intellectual property that is worth cross-licensing and that it is prepared to sit around the table to hash out a deal, he said.