Las Vegas may not be interested in letting gamblers use Bitcoin, but in yet another sign that the crypto currency is edging into the mainstream, Mint.com now lets you track your Bitcoin wallet. The new feature for the online personal finance tracker integrates exclusively with Coinbase—a popular web-based Bitcoin wallet hosting service.
Mint won't treat Coinbase wallets as cash, the way it does savings and checking accounts from banks. Instead, Bitcoin is treated as an investment account, sitting alongside mutual funds and stocks.
A Mint user is more Bitcoins as a payment method than other "investments," but Bitcoin's tendency for wild fluctuation makes it more at home among stocks and bonds. A single Bitcoin hovered around $20 last February and is now worth nearly $800, according to Coinbase.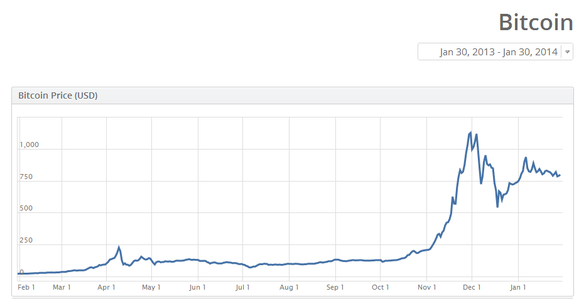 Mint's acceptance of Bitcoin as a legitimate part of a person's financial picture may not have the same impact as major retailers like TigerDirect and Overstock accepting the digital currency. Nevertheless, with more than 14 million users, Mint's integration is another positive step for wider acceptance of Bitcoin.
"We felt like it was something we couldn't ignore anymore," Mint product manager Vince Maniago recently told Venture Beat. "And this is a good time to go out and support the currency as it becomes more legitimate."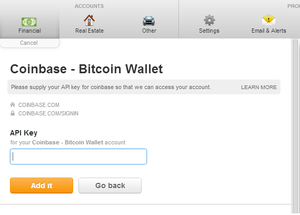 Countries around the world are split on how to handle Bitcoin. In August, Germany decided to recognize Bitcoin as a financial instrument. China has already banned the crypto currency as has Thailand. More recently, the Canadian government appeared to give Bitcoin the cold shoulder—although Bitcoin entrepreneurs up north don't appear to be discouraged by the government's position.
In the U.S., Washington is still mulling how to deal with Bitcoin , while states such as New York are also grappling with the issue of regulating Bitcoin.
For now, however, Bitcoin remains something of an untamed wilderness where finance and technology meet.