Russian Aleksandr Andreevich Panin has pleaded guilty to conspiracy to commit wire and bank fraud for his role as primary developer and distributor of the SpyEye bank fraud Trojan, the U.S. Department of Justice said last week.
Panin, known as Gribodemon and Harderman, was primary developer of SpyEye, a sophisticated, malicious computer Trojan designed to automate the theft of confidential personal and financial information, including online banking credentials, credit card information, user names, and passwords, the DOJ said in a press release. The virus has infected an estimated 1.4 million computers worldwide since 2009.
The SpyEye code secretly infects victims' computers, enabling cybercriminals to remotely control the infected computers through command and control, or C2, servers. After a computer is infected and under their control, cybercriminals can remotely access the infected computers, without authorization, and steal victims' personal and financial information through a variety of techniques, including keystroke loggers, and credit card grabbers, the DOJ said. The victims' stolen personal and financial data is then transmitted to the C2 servers, where it is used to steal money from the victims' financial accounts.
Sold the exploit
Panin was the primary developer and distributor of the SpyEye malware package, the DOJ said. Operating from Russia from 2009 to 2011, he conspired with others, including codefendant Hamza Bendelladj, an Algerian national also known as Bx1, to develop, market and sell various versions of the SpyEye virus and component parts on the Internet, the agency alleged.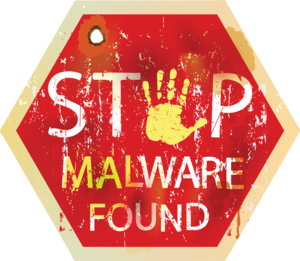 Panin allowed cybercriminals to customize their purchases to include tailor-made methods of obtaining victims' personal and financial information, and he marketed versions that specifically targeted designated financial institutions, the DOJ said. Panin advertised the SpyEye virus on online, invitation-only criminal forums. He sold versions of SpyEye for $1000 to $8500.
Investigators believe he sold SpyEye to at least 150 clients, who, in turn, used them to set up their own C2 servers. One of Panin's clients, nicknamed Soldier, is believed to have made more than $3.2 million in a six-month period using SpyEye.
"Given the recent revelations of massive thefts of financial information from large retail stores across the country, Americans do not need to be reminded how devastating it is when cybercriminals surreptitiously install malicious codes on computer networks and then siphon away private information from unsuspecting consumers," Acting Assistant U.S. Attorney General Mythili Raman said in a statement. "As this prosecution shows, cyber criminals—even when they sit on the other side of the world and attempt to hide behind online aliases—are never outside the reach of U.S. law enforcement."
Still spreading malware
SpyEye was the preeminent malware toolkit used from approximately 2009 to 2011, but it continues to infect computers today, the DOJ said.
In February 2011, using a federal search warrant, the U.S. Federal Bureau of Investigation searched and seized a SpyEye C2 server allegedly operated by Bendelladj in the U.S. state of Georgia, the DOJ said. The server controlled over 200 computers infected with the SpyEye virus and contained information from numerous financial institutions.
In June and July 2011, FBI covert sources communicated directly with Panin about SpyEye, the DOJ said. FBI sources then purchased a version of SpyEye from Panin that contained features designed to steal confidential financial information, initiate fraudulent online banking transactions, install keystroke loggers and initiate distributed denial of service attacks from computers infected with the malware.
On December 20, 2011, a grand jury in U.S. District Court for the Northern District of Georgia returned a 23-count indictment against Panin, who had yet to be fully identified, and Bendelladj. The indictment charged one count of conspiracy to commit wire and bank fraud, 10 counts of wire fraud, one count of conspiracy to commit computer fraud, and 11 counts of computer fraud. A superseding indictment was subsequently returned identifying Panin by his name.
Bendelladj was apprehended at Suvarnabhumi Airport in Bangkok, Thailand, on January 5, 2013, while he was in transit from Malaysia to Algeria. Bendelladj was extradited from Thailand to the U.S. last May. His charges are currently pending in the Northern District of Georgia.
Panin was arrested by U.S. authorities on July 1, 2013, when he arrived on a flight at Hartsfield-Jackson Atlanta International Airport. Reports at the time said he was taken into custody in the Dominican Republic and flown to Atlanta from there. Russian authorities were reported to have been outraged by the maneuver. The investigation also has led to the arrest of four of Panin's SpyEye clients and associates in the U.K. and Bulgaria.
On January 28, Panin pleaded guilty to conspiring to commit wire and bank fraud. Sentencing is scheduled for April 29.