It looks like a NUC and acts like a NUC, but it's actually the Asus Chromebox. Announced Tuesday, this cunning little creature could easily be mistaken for a mini-PC such as Intel's NUC—and it even uses Intel CPUs and integrated graphics. But it's all-Chrome, all the time, and if I were a NUC, I'd be nervous about what this competing device could offer in a home or school environment.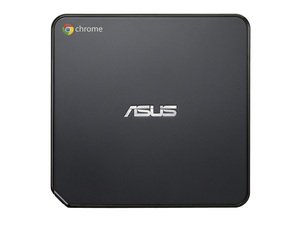 Starting at $179, the Chromebox is cheaper than Intel's NUC kit, even though the specs are very similar. The Chromebox measures 4.88 inches square and 1.65 inches high. Inside is one of two possible Intel CPUs for the U.S. market, both fourth-generation (Haswell): a core i3-4010U or a Celeron 2955U, with 2GB or 4GB of memory plus integrated Intel HD graphics. A core i7 CPU will be available in other markets, but not ours, alas.
While the Intel NUC just broadened its girth a bit to incorporate what could be up to 1TB of onboard storage, all the Chromebox will offer is a 16GB SSD, plus 100GB of storage on Google Drive that will be free for the first two years (just be ready when that deadline comes). Connectivity will include Gigabit ethernet, 802.11 b/g/n dual-band Wi-Fi, a generous four USB 3.0 ports, Bluetooth 4.0, and an SD card reader.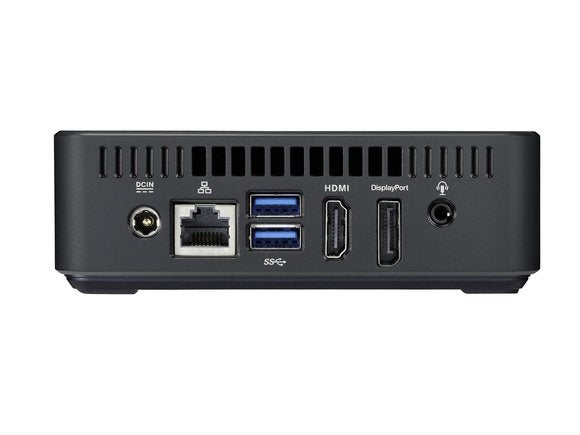 Obviously you'll need a few additional peripherals to use the Chromebox. It comes with both HDMI and DisplayPort plugs for an external display (or two). Asus says it will bundle a VESA display mount with the Chromebox, and a wireless keyboard and mouse bundle will be available for extra cost.
The Asus Chromebox can't help but be compared to the mini-PCs that have come before it. It doesn't run Windows, but like its Chromebook cousins it starts up almost instantly, and it's designed to work happily in cloud-based applications and services. It could do a lot of PC-like things in a home theater, home office, or classroom with little muss or fuss. And just like that, the Chrome way of life is graduating from your browser and moving past the Chromebook's physical limitations to take on some new roles in daily life. We look forward to trying one when it starts shipping in March.