It's back-to-school time for Satya Nadella, Microsoft's new CEO.
He may have an engineering degree and an MBA, but by his own admission, he needs to learn the parts of Microsoft's business outside of his own former fiefdom in cloud and enterprise products. He needs remedial training in the consumer subject areas: Windows Phone and Xbox. He could also use refreshers in Microsoft's consumer online services and Bing (which he once oversaw).
As the lone survivor of what was apparently a grueling interview process, Nadella has presumably already aced some tests—behind closed doors. He has yet to answer a single public question on his plans for Microsoft, though. Eventually he'll be quizzed by Wall Street, analysts, and a business publication or two. It's unlikely, however, that he'll respond directly to his biggest constituency: we, the people who buy and use his company's products.
Whether he ever answers us directly, these are the seven questions he should cram on if he hopes to earn top grades from consumers.
1. Is Windows 8 fixable?
The short answer is: of course. And the other short answer is: of course not. And that's because we still have a schizophrenic break between the Live Tiles and its tablet-y interface, and the more familiar desktop. For many users, this isn't a problem: They can hop back and forth at the push of a (Windows) button. But Nadella has a chance to come in, roll up his sleeves, and say, "Let's solve this problem." (Honestly, if the upcoming Windows 8.1 update boots directly to the desktop for non-touch devices, this will alleviate many concerns.)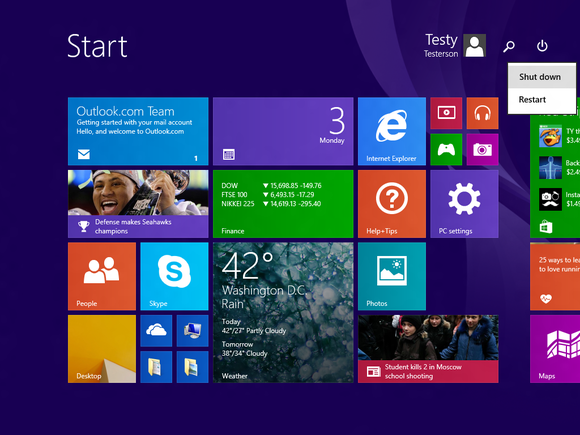 Naturally, one can't blame Nadella for the current look and feel. Nor can we expect a quick fix, if a change is made. But let's hope that Nadella takes the time to leave the ivory tower of the Microsoft campus to chat with actual Windows users, understand their concerns, and seriously think about what Windows 8 is in the context of the next question:
2. Why should I continue to buy Windows?
The question I really want to ask is, "What is Windows, and what will it look like in ten years?" But we can't get ahead of ourselves.
In the office, I think Microsoft's message of a PC as an engine of productivity is defensible, but its credibility diminishes the more users are exposed to the Web. I went for the better part of a year working on a Google-powered Chromebook, and I missed Windows only when it came time to play a game. But Windows Phones and Surface tablets have obvious holes that need filling, apps especially.
Microsoft needs to solve the intersection of Windows Phone and Windows, although that's a thorny question, too. No way does anyone want to try and navigate the Windows desktop on a phone, but business customers have pushed back against using the Metro environment when they don't need to. How do you propose traversing those two environments, Satya?
3. Mobile first: What does that mean, exactly?
Nadella's new mantra is "mobile first, cloud first." But what will that mean over the long haul?
It's hard to believe the office paradigm of a screen, a computing device, and a keyboard will go away anytime soon. But once out of the office, the hardware landscape opens up. Intel envisions a smart earbud that you can talk to. Nuance and Omate built a smartwatch to do the same. Will we use a screen? How will we interact with our data? How does Microsoft build out Sync, and the Microsoft-powered car?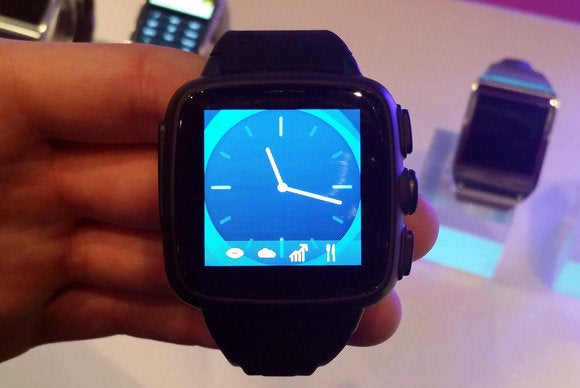 The pat response would be something like, "we're preparing for a future where all of these scenarios take shape." But that also begs the question of whether Microsoft software powers that future. Intel has quietly added a lower-power tier to its chip architecture: the Quark chip, including the next-generation Edison designed for products like the smart earbud. So far, Microsoft has left its Windows Embedded OS to power point-of-sale devices and other products consumers rarely think about. But as devices get smaller, what will Microsoft's response be?
4. Office is stale. How does Microsoft invigorate it?
The last major innovation that Microsoft introduced to the Office that we know and love was a pricing revision: Office 365. But aside from adjustments made to the UI, including the ribbon interface in Office 2007 and 2010, each subsequent revision introduced tweaks, not earth-shattering features.
Microsoft's strategy of late appears to have been to inject documents with live data, culled from Bing and the Web. And that's a powerful change, admittedly. But for many, long used to crafting documents to be read once, then archived, those improvements simply aren't part of their normal workflow. If the challenge is then to educate users about the benefits of such improvements, how does Microsoft go about it?
5. Assuming I invest my data in Microsoft, when will my data and apps be able to roam freely among all my Microsoft devices?
Part of this question obviously touches upon issues raised before: namely, the confluence of Windows and Windows Phone, and how services connect the ecosystem. But I'd like to know, as you probably would, when Office will arrive on the iPad, for example. Limiting the ubiquity of apps and services to specific platforms may make business sense, but as a consumer, it evokes the same reaction as DRM on a song or a game: This is mine! I should be able to with it what I want!
Microsoft built the Xbox One as a PC-like console that includes apps like Internet Explorer. But users still have to worry about tracking down compatible apps for all of their various Microsoft platforms. I'm not sure if there's a solution here, but I'd like to hear Satya's thoughts on the matter.
6. Will Bing's search share ever catch Google's?
According to comScore, Bing's search share for December stands at about 18.2 percent, far behind the 67 percent Google holds. That's enough to make Bing a viable player in search in its own right, but not really enough to be truly competitive. Microsoft's Bing Rewards—essentially bribes for searching with Bing—aren't a good long-term solution.
I'd like to know whether Nadella cares. Search share is one of those metrics Wall Street loves, but arguably it's becoming increasingly irrelevant over time. If Microsoft's rumored Cortana search engine can serve up the information you want without a manual search, does that help or hinder Microsoft's online efforts?
7. What do you expect Bill Gates' role to be? And for how long?
The Gates angle is one of the most interesting unanswered questions of Nadella's tenure. According to reports, Gates will contribute a third of his time (whatever that means) to assist Nadella as technology adviser. While Gates is expected to provide political cover (who's going to go against a CEO with Gates on his side?), it's still not clear what responsibilities Nadella will hand off, if any. Eventually, Microsoft will be Nadella's company, and his alone—but it's not clear when that will be.
These seven questions obviously ignore the pillars of Microsoft's business that Nadella knows intimately. His track record there speaks for itself. It's the other parts of the business where he will be tested. Some of these questions have hung in the air since Ballmer announced he would step down. It's up to Nadella now to answer them.