Welcome to Missing Pieces, our weekly games wrap-up. Each week we're going to round up the stories we found interesting that didn't quite make it through the dastardly news gauntlet on our site. This week Knuckles gets fat, a man is miraculously cured of deafness, and the Internet gets mad about everything.
Humble Sid Meier Bundle
If you're itching for some good strategy games on the cheap, you can't beat the latest Humble Bundle. Pay whatever you want for copies of Civilization III Complete, Civilization IV Complete, Ace Patrol, Ace Patrol: Pacific Skies, and Railroads.
Beat the average (currently sitting pretty at $8.91) too add copies of Civilization V and its expansion Gods and Kings to the mix.
Pay more than $15 and you'll also secure a copy of the latest Brave New World expansion, released last July. That's a 50% discount on Brave New World, which is normally $30 on Steam, so it's a decent deal even if you've already played all the other games in the bundle.
Miracles
Resident Evil composer Mamoru Samuragochi—popularly known as "Japanese Beethoven" because he is deaf—is…well, not deaf.
Nor is he a composer.
On Wednesday Samuragochi revealed of his own volition that a ghostwriter had actually composed his work, starting in the nineties. Then, in a dazzling twist, the ghostwriter Takashia Niigaki came forward on Thursday and alleged that Samuragochi wasn't even deaf—he faked the affliction to win sympathy.
The New York Times has more.
Curt Schilling
It's been a rough few years for Curt Schilling. The former baseball star's game development house, 38 Studios, collapsed in 2012 after failing to repay a loan to Rhode Island. Its single game, Kingdoms of Amalur: Reckoning was not the runaway success the studio hoped, and its in-progress MMO was unceremoniously canceled. Schilling even sold his famed bloody sock in the wake of the bankruptcy.
Now, reports say Schilling has been diagnosed with cancer. Best of luck, Curt.
Knuckles is big-boned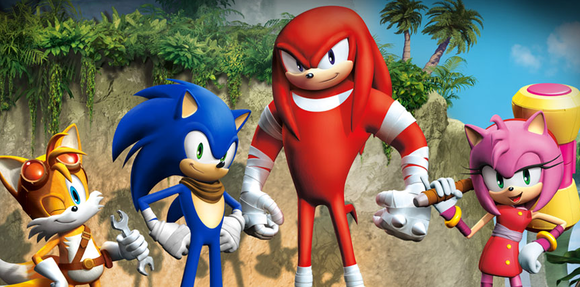 The good news: Sega is making a new Sonic game.
The bad news: Sega is making a new Sonic game.
The real news: Knuckles is now fat-strong.
Grrrrr…
From the desk of the game industry's ever-present quest to transform stories we already played into stories we can't play, that Uncharted movie adaptation is still happening.
I don't have time for this
Game Informer got a chance to play Metal Gear Solid V: Ground Zeroes—the upcoming prequel to Metal Gear Solid V proper—and it's short. Really short. Two hours short.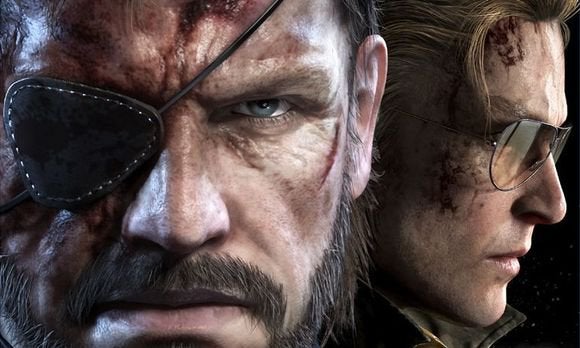 For $40.
I'm sure you can predict how the Internet reacted.
Giving back to the community
John Walker wrote a piece over at Rock Paper Shotgun about whether games should enter the public domain after twenty or thirty years. It's well-argued, even if you don't agree with him, and worth a read.
"Why should someone get to profit from something they did fifty years ago? In what other walk of life would we willingly accept this as just a given? If a policeman demanded that he continue to be paid for having arrested a particular criminal thirty-five years ago, he'd be told to leave the room and stop being so silly. "But the prisoner is still in prison!" he'd cry, as he left the police station, his pockets out-turned, not having done any other work in the thirty-five years since and bemused as to why he wasn't living in a castle."
More reading
And, as always, if you missed any of our own coverage this week—well, there's a fair amount. Steam is turning into iTunes, EVE: Valkyrie is an Oculus exclusive, the Xbox One is getting a major update soon, and I spent a few hours last week breaking Everquest Next Landmark .
Oh, and I sat through the DICE Awards, gaming's Oscars. Spoiler: The Last of Us won everything.
Game Releases:
February 5
February 6
February 7
When you purchase through links in our articles, we may earn a small commission. This doesn't affect our editorial independence.