Slightly less than a year ago, Microsoft began outlining its plans to overhaul Office documents with live data, culled from the Web. On Monday, Microsoft made those plans reality, shipping PowerBI for Excel and Office 365.
PowerBI, as its name suggests, is designed to facilitate "business intelligence" by taking professional data analysis and making it more of a self-serve option. Its most intriguing selling point is a natural language engine, dubbed "Q&A," which allows users to ask questions of the data and get meaningful answers in return.
But PowerBI for Excel won't come cheap; the option is only available under Microsoft's Office 365 Enterprise E3 and E4 plans, and adding it will raise the price of the E3 plan from $20 per user per month to $33.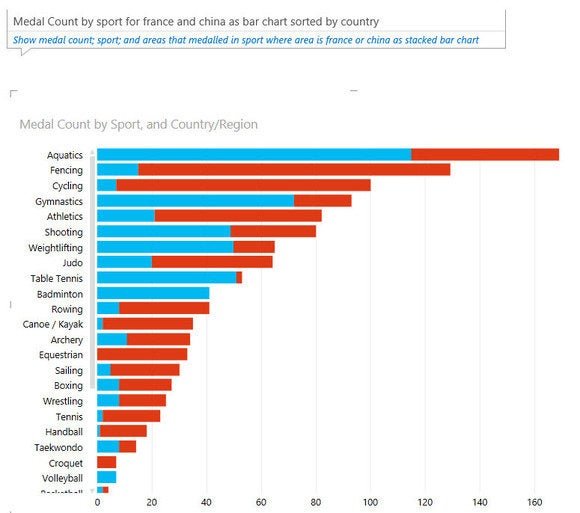 Nevertheless, the add-on isn't for data wonks. Although a sales manager might have access to the quarter's numbers, traditional "business intelligence"—which brand of Ford has historically sold best to 30-something professionals in the Chicago metropolitan area, for example—has traditionally been the province of companies like Oracle, SAP, and MicroStrategy, among others. That requires mining large databases and organizing the data in useful ways—and often presenting it in Excel.
With PowerBI, Microsoft hopes that it can cut out the middleman. "One hundred percent of employees are making decisions and one hundred percent could be more effective if they had data," said Julia White, general manager of Microsoft's Office division, said in an interview.
Smart data from smart sources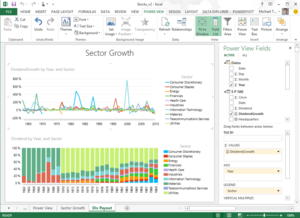 PowerBI hopes to hook customers in three ways. First, the software can cull large data sources—both from inside the company on Azure and SharePoint as well as public data like Facebook, Wikipedia, an Odata feed and more—and pull it into the report, automatically, by using the app to search a linked data catalog that Microsoft compiled. Microsoft's security model allows access to internal data sources if an employee uses his or her credentials. That gives reports a "live" element that helps prevent the report from becoming almost immediately out of date.
Second, in addition to the traditional charts and graphs that accompany Excel spreadsheets, there are tools like PowerMap (top), which can use location data and plot the results on a Bing Map and PowerView, which can combine several charts and graphs into a single view.
Finally, there's the "Q&A" tool, which allows users to use natural language queries to generate coherent results.
BI on the run
Microsoft allows users to build BI sites—essentially examples of these living documents that live on the Web—and access them either through the Web, or on the go using HTML5 or a PowerBI app that Microsoft will make available on the Windows Store.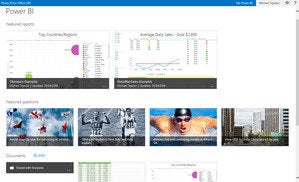 And how difficult will it be for the average user to adopt this new way of doing things? White, not surprisingly, said it won't be too difficult. "Any one that can use a pivot table can use this," she said. "It's not a real high bar."
In her own organization, White said, what she's seeing is that a couple of her direct reports will prepare a BI document and pass it along. Instead of exclusively relying on their conclusions, however, she can play with the data herself—a "report" becomes more of a process of culling data as much as providing a fixed set of conclusions.
Microsoft said that Carnegie Mellon University, Revlon, and Trek had all trialed the technology.
Tracking down and discovering a comprehensive pool of data to provide context or back up one's conclusions is one thing. Organizing it in a way to facilitate further inquiry is another. Will Microsoft be able to shoulder aside existing BI specialists? Building the technology into Excel itself is a good start.