When a certain Los Angeles office building lights up, it's a dark day for nearby cellphone users, according to the U.S. Federal Communications Commission.
Fluorescent lights at Ernst & Young Plaza, a 41-story tower near the heart of downtown, emit frequencies that interfere with the Verizon Wireless 700MHz network, the agency said in a citation issued on Friday against building owner Brookfield Office Properties.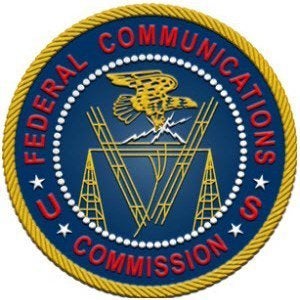 The FCC's message comes through loud and clear in the filing: Brookfield could be fined up to US$16,000 a day if it keeps using the interfering lights, up to a total of $112,500. The alleged violation could also lead to "criminal sanctions, including imprisonment," the citation says.
Responding to complaints from Verizon, the FCC approached building management last April and was told they were already investigating. The agency said it asked Brookfield to file reports but never got them. Verizon kept complaining, so the FCC showed up with direction-finding gear and confirmed the interference was coming from the building's lights.
Verizon is still complaining of interference from those lights, so on Friday the FCC ordered Brookfield to report on what it's found and how it's fixing the problem. The agency wants a final report from them in 60 days. But Brookfield can also challenge the FCC's finding within 30 days.
The building owner declined to comment on the citation. "Brookfield strives to be a good neighbor and we are committed to resolving any technical issues associated with our properties," spokeswoman Melissa Coley said via email.
Type of lighting fixture may be culprit
The interference comes from the ballast, a transformer in the lighting fixture, according to the FCC citation. General Electric, which made the lights, said in a 2012 customer bulletin that a small number of its UltraMax ballasts "produced unintentionally high-frequency radio emissions that have the potential to cause interference with certain types of wireless communications," according to the citation. GE then told customers how to exchange the faulty products, the FCC said. GE did not respond to a request for comment.
Though they aren't used for communications, fluorescent lights are regulated as ISM (industrial, scientific and medical) equipment under the FCC's rules, and GE's lights were tested under those rules. Brookfield is being cited for operating ISM equipment that causes interference.
U.S. mobile operators pay billions for frequency licenses to keep their networks free from the kinds of interference that can occur in unlicensed bands, such as Wi-Fi spectrum. Wi-Fi shares frequencies with Bluetooth, cordless phones and numerous other technologies, including microwaves that generate waves in the crowded 2.4GHz band. Carriers' licensed bands usually don't suffer from interference, and lighting is a rare source.
"It's not a common thing," said Tolaga Research analyst Phil Marshall. "If it was, we'd be hearing a lot more about it." Still, it's not unheard of. Last year, the FCC ordered a hair salon in San Antonio, Texas, to get rid of emissions from lights that interfered with AT&T's 700MHz network.
Many types of electronic equipment found in homes and offices emit electromagnetic radiation, and clashes with outside radio signals once were more common. For example, when cellular add-on cards for laptops first came out, emissions from the CPU sometimes kept the radios from working, Marshall said. In addition, there used to be laptops that put off enough radiation to interfere with onboard navigation systems on planes, said analyst Craig Mathias of Farpoint Group.
Since then, filters and shielding have improved, they said.
"All of this electronic equipment could potentially interfere with mobile phones, but care is put into the design to avoid these problems occurring in practice," Marshall said.