Yahoo has acquired Wander, a startup that makes a diary app, as part of the Internet company's continuing efforts to improve its products on mobile devices.
Wander makes an app for the iPhone called Days, which is designed to let its users share photos and animated GIFs in a single package from a daylong period. The idea is to give the images context, as opposed to sharing photos individually, as users do with Instagram.
Wander's team of five will be joining Yahoo's mobile and emerging products unit in New York City, the division of Yahoo responsible for the company's recently redesigned Mail, Weather and Flickr apps, among other products.
"We've accepted an offer to bring our work on daily habits to Yahoo," Wander said in a Tuesday blog post announcing that the company had been acquired.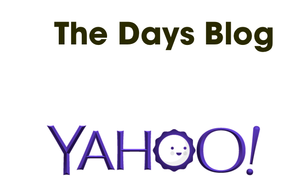 A Yahoo spokeswoman confirmed the deal via email. Terms were not disclosed.
Wander said its Days app, which launched last year, will live on as a standalone entity. But the team also said it would be working on some new projects as part of Yahoo's mobile unit. Yahoo declined to comment further.
Yahoo has been on a buying spree since Marissa Mayer took the reins as CEO in 2012—since then Yahoo has gobbled up more than 20 smaller companies. The executive has said that providing a suite of products around "daily habits," particularly on mobile devices, would be key to the company's rebuilding efforts.
The Wander deal seems to serve as another "acqui-hire" for Yahoo, boosting the company's engineering talent. But Yahoo does want to make photo sharing better—last year it gave Flickr a major redesign with a terabyte of free storage to boot.