If nothing else, we all know what WhatsApp is now.
Paying $16 billion to raise the profile of a mobile messaging app seems a little extreme, even for Facebook. But the Facebook-WhatsApp deal raises the question—again—of whether mobile messaging will finally replace the venerable SMS text message for U.S. users.
In fact, the deal raises three questions: Is the SMS text message dying? Does this matter? And if SMS is dying, do we want Facebook to be the controlling player in a post-SMS world?
Facebook, of course, would argue that the answers are yes, no, and yes—and it has over 16 billion reasons for doing so. Otherwise, Facebook has made a colossal mistake. And until the deal goes through, I would argue that no, SMS stands no chance of going away—testing is simply too ubiquitous, and essentially totally free in modern carrier plans.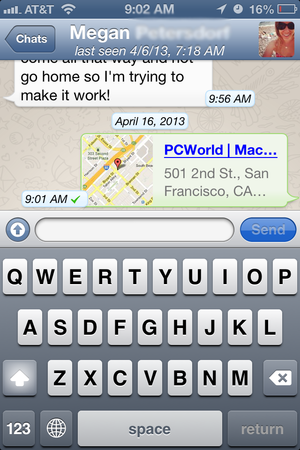 Verizon is one of the few carriers that charges for texts: It offers a laughable $34.99/mo SMS-only text plan, and a ridiculous $54.99/mo plan that comes with 2GB of data. But it offers free unlimited texts as part of its basic prepaid and postpaid plans, making SMS a boilerplate part of a standard contract. Most other major U.S. carriers do the same, at least with the new contracts offered on their Web sites.
Overseas expansion
Overseas, however, it's a different story. Sending a text from the United States to the MTN network in South Africa, for example, costs 1.60 rand, or about 15 cents per text. WhatsApp allows free unlimited texts, anywhere, without advertising (although WhatsApp costs $1 per year after the first year of service). For this reason alone, using a mobile messaging app like WhatsApp makes sense, and is part of the reason that it has amassed 450 million users worldwide.
LINE, Viber, and Kakao Talk have generated the same sort of interest in Japan and Korea. WeChat, which has grown to 270 million users in China, has used the foundation of mobile messaging app to grow into a social network.
But the turning point could be Facebook's ubiquity. If every smartphone user has Facebook, or or she will have access to WhatsApp. And if Facebook advertises WhatsApp as a way to circumvent SMS, it stands a decent chance of shifting its base of smartphone users onto the new messaging app.
Facebook executives waved away the overlap between Facebook Messenger and WhatsApp by arguing that the two serve two different modes of communication: real-time chat and offline communication. In my experience, that's because Facebook Messenger isn't seen to be as reliable as SMS or, presumably, WhatsApp.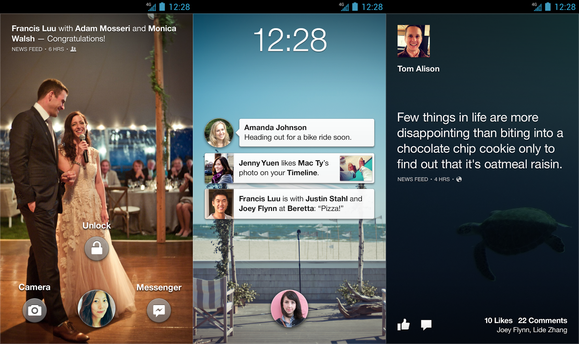 So does all this matter? To the average consumer, not really—and that's what Facebook is counting on. Chances are your phone's contacts are also your Facebook friends, pushing you to make Facebook or WhatsApp the hub of your mobile existence. That's the guiding principle of Facebook Home, after all. Recall that one of Home's criticisms is that it walled off your other apps. With WhatsApp, Facebook can take the opposite approach: Instead of preventing you from leaving Home, or Facebook, the company can merely make it more attractive to simply remain within Facebook's comfy environs.
Boiling the frog
And finally, there's the question that each Facebook user will have to ask himself: Should Facebook be able to see each and every message? In August, Facebook added push-to-talk functionality, taking it one step away from true voice communication. Really, it's not hard to see WhatsApp aiming to become the Facebook version of Skype. Until it does, Facebook—and, to be fair, rivals like Google—will continue boiling the frog, slowly impeding your privacy step by step.
So far, WhatsApp has survived by charging users $1 per year after the first year's service. Facebook, by contrast, has always been a free service, "charging" users via ads. One would think that the two business models would inevitably collide.
Simply put, it's hard to argue that the Facebook-WhatsApp combination will benefit consumers more than either company, standing alone. But facilitating Facebook's overseas expansion and consolidating its presence on the phone benefits Facebook, immensely. To the tune of $16 billion? If you think globally, maybe.